ACM Celebrates Asian Pacific American Heritage Month, May 2023
During this Asian Pacific American Heritage Month, we are spotlighting Asian American and Pacific Islander pioneers and luminaries in the field of computing, whose ingenuity and entrepreneurship have helped shape the world we live in today. Who are your AAPI heroes that have inspired you to pursue computer science? Follow the series via #APAHM and leave us a message on Twitter, LinkedIn, Facebook , or Instagram.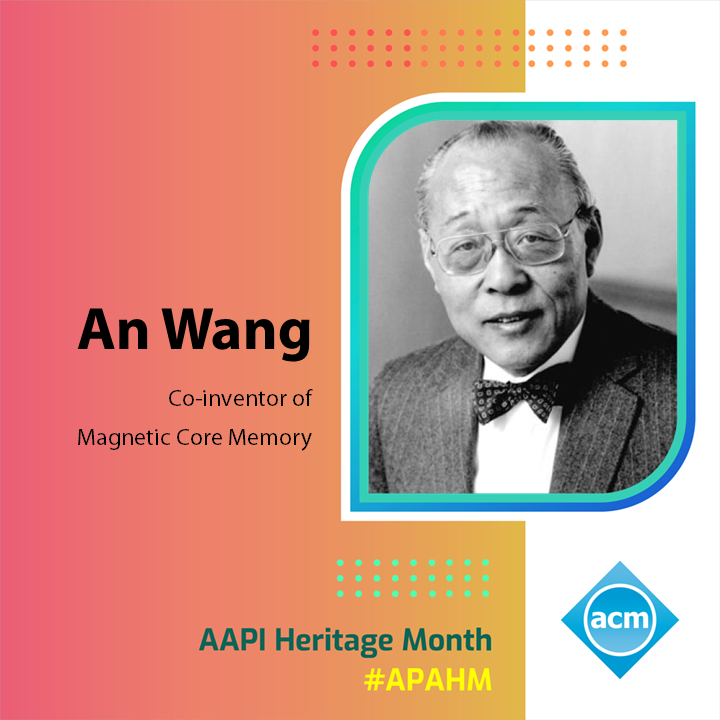 Born in China, An Wang came to the U.S. in 1945. With 35 patents relating to computer technology under his belt, Wang made many contributions to the advancement of computing, including inventing a pulse transfer controlling device, the principle upon which magnetic core memory is based.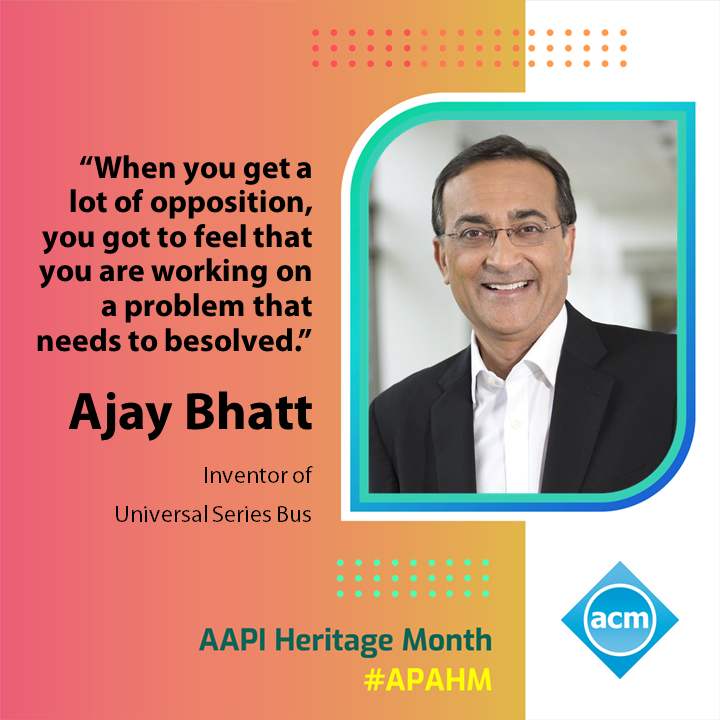 While working at Intel, Indian-born computer architect Ajay Bhatt created Universal Series Bus (USB) technology, which allows users to connect different components to computers without extra hassle. He also created the PCI Express, a connector that increases bandwidth and speeds up computers.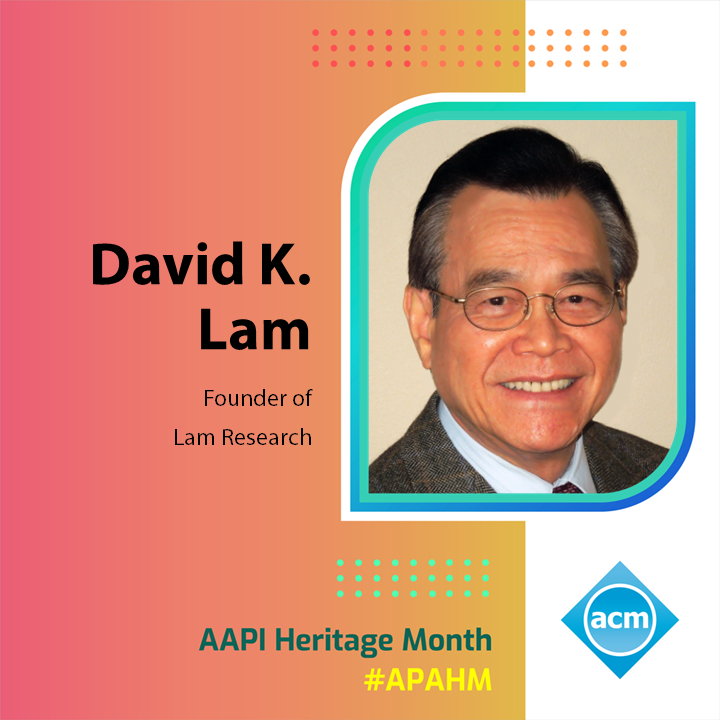 In 1979, David Lam launched Lam Research, introducing plasma-etching techniques to produce computer chips. The company remains a leader in the semiconductor processing equipment industry, making it possible for chipmakers to pack more data, thus spurring the development of powerful and economical personal computers.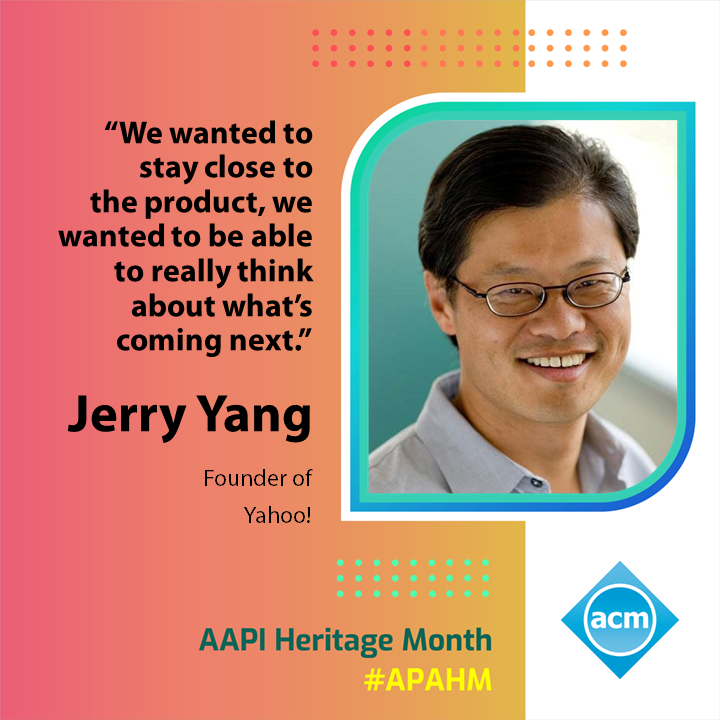 While studying at Stanford University, Jerry Yang and a classmate created a hierarchically organized directory of websites that became Yahoo!, changing the way we search for content on the internet.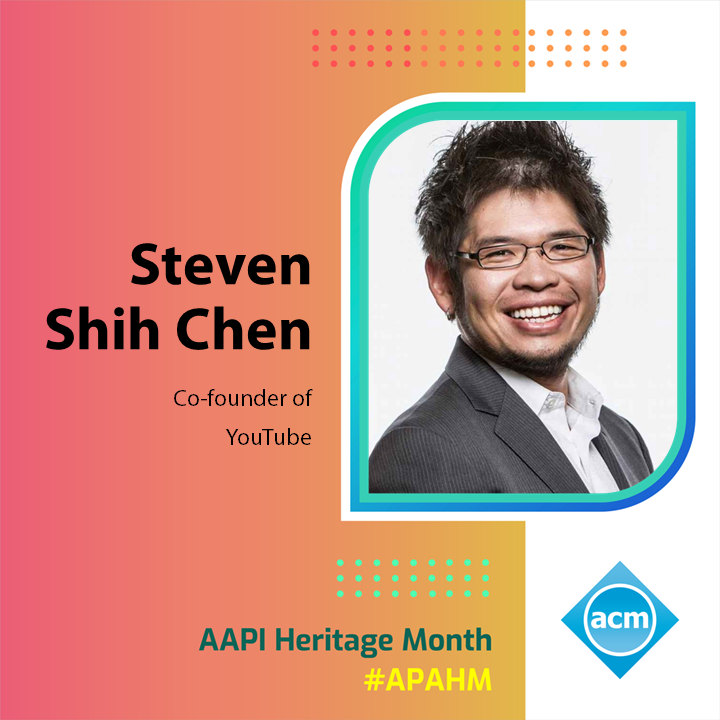 In 2005, at a dinner party, Steve Chen and his friend Chad Hurley had trouble sharing videos. The idea for YouTube was born then and there. The video-sharing platform became an instant success and was bought by Google in 2006 for $1.65 billion in stock.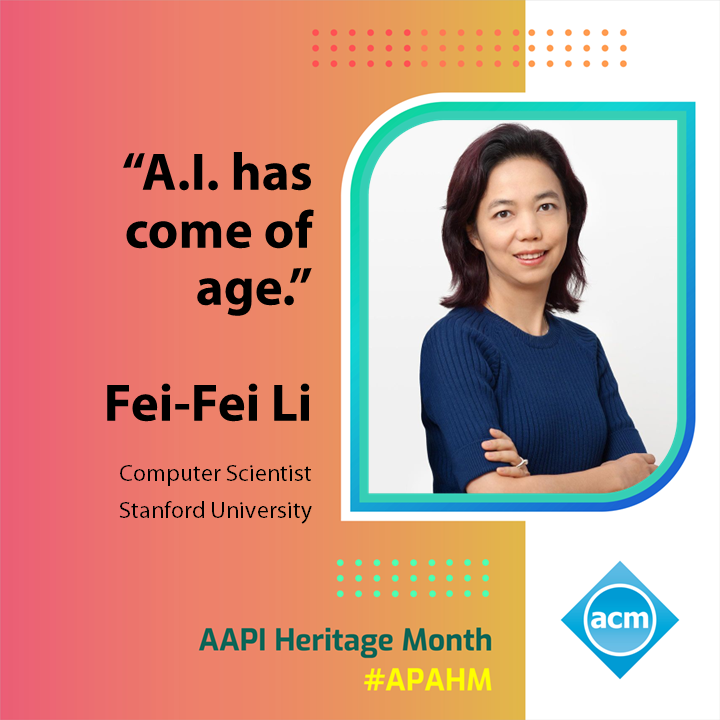 A Chinese American computer scientist, Fei-Fei Li specializes in cognitively inspired artificial intelligence, machine learning, and computational neuroscience. She has taught at Stanford since 2009 and co-directs Stanford's Human-Centered AI Institute.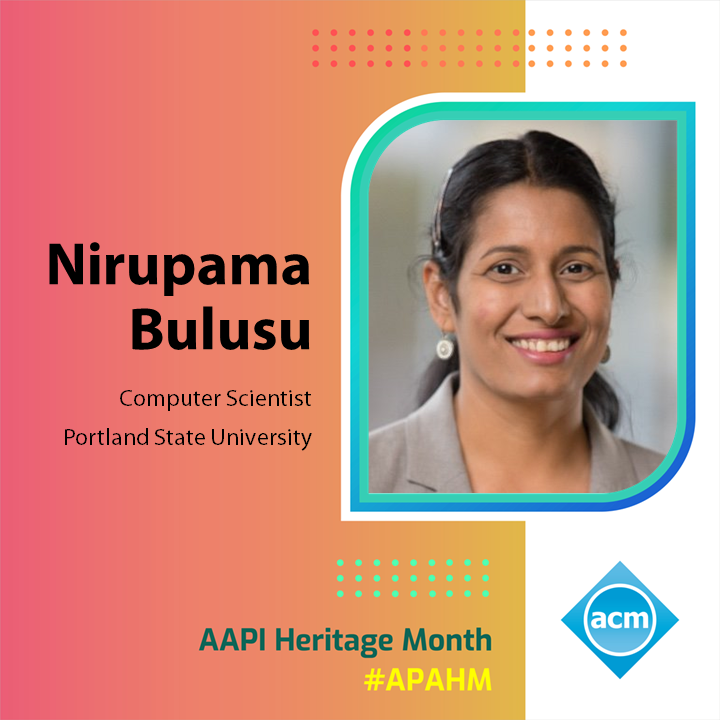 Nirupama Bulusu is a Full Professor of Computer Science at Portland State University. Her research interests lie in mobile and pervasive computing, applied machine learning, cybersecurity and Internet markets. Bulusu was among the foremost pioneers in sensor networks research.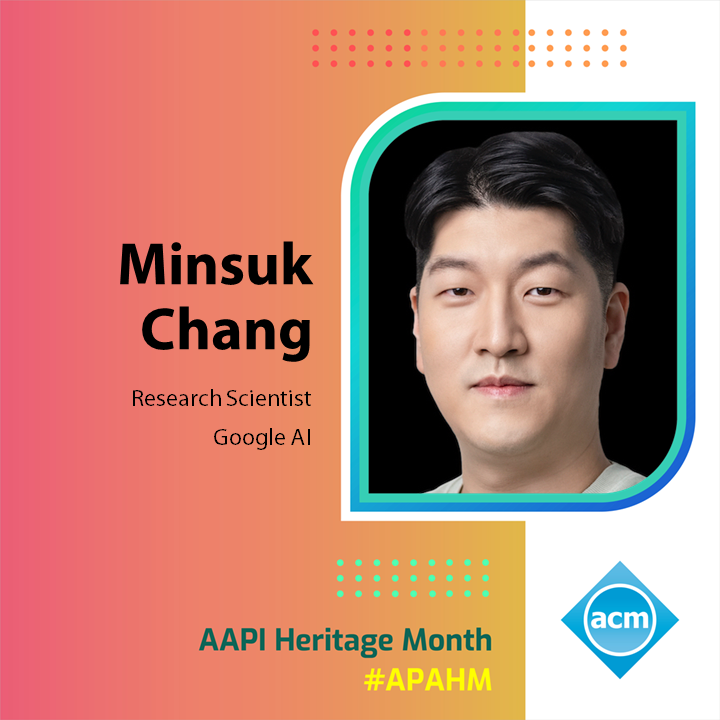 A researcher on the PAIR (People and AI Research) team at Google AI, Chang is interested in humans' and other agents' (in)ability to acquire new skills through interactions.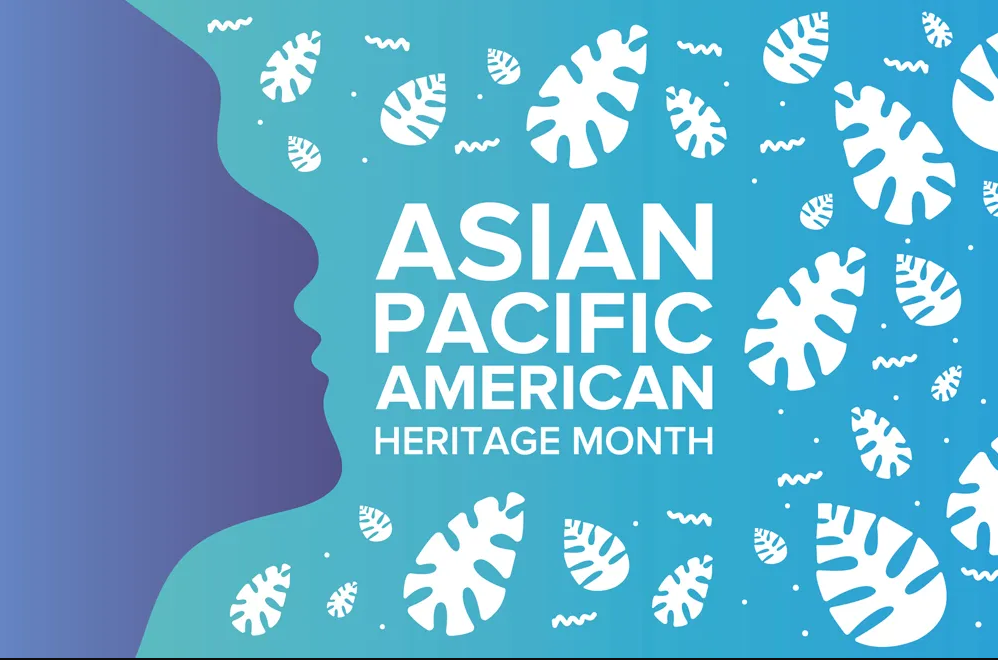 ACM's Diversity, Equity, and Inclusion Council is an essential resource for SIGs, conferences, boards, and councils looking for best practices to improve diversity in their organization and develop programs with a broader reach in the computing community. Our guide provides examples of both inherent and acquired characteristics, which should be taken into consideration when looking at ways to improve the diversity of your team.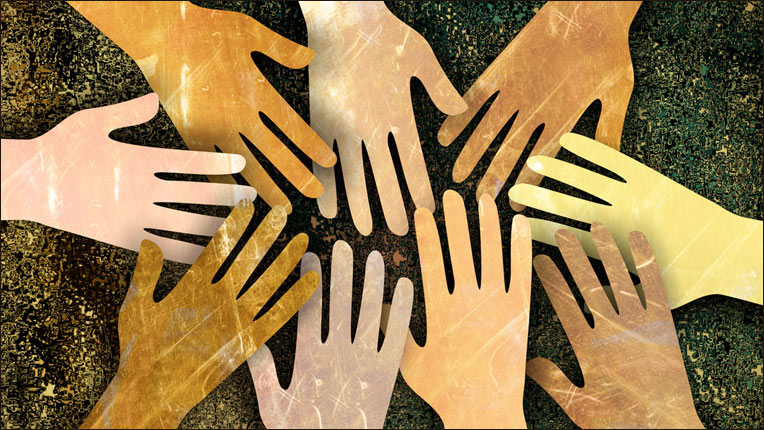 ACM-W is the ACM Community of Support for Women in Computing. ACM-W supports, celebrates, and advocates internationally for the full engagement of women in all aspects of the computing field, providing a wide range of programs and services to ACM members and working in the larger community to advance the contributions of technical women.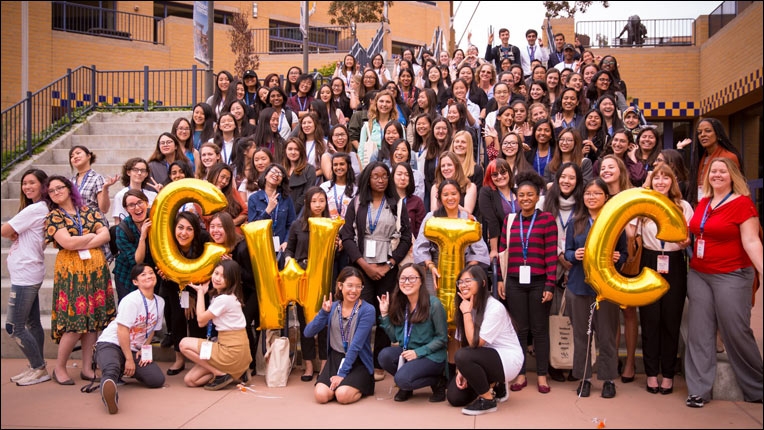 As part of ACM's efforts to combat exclusion in the computing profession, ACM's Diversity, Equity, and Inclusion Council has launched an effort to replace offensive or exclusionary terminology in the computing field. They have developed a list of computing terms to be avoided in professional writing and presentations and offer alternative language. The Council plans to expand this list in the future and invites the community to submit suggestions for consideration.