View on Demand: "Black Excellence in Real-World Computing"
Black professionals across the world have helped shape the field of computing. What were some of the critical decisions that led them where they are? What unique challenges do they have to navigate working at the intersection of computing, society, and identity? How are students, researchers, and practitioners of color impacted by the pandemic and other current events?
For the one-hour panel, "Black Excellence in Real-World Computing," ACM's Diversity, Equity, and Inclusion Council invited five global black leaders in computing—Fay Cobb Payton, Juan Gilbert, Diana Burley, Martez Mott, and Happy Sithole—to reflect on key moments in their career journeys, examine pressing challenges they face in their respective field, and offer actionable advice for future generations.
Panelists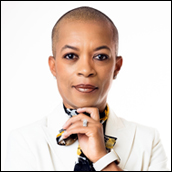 Fay Cobb Payton (Moderator) is Professor Emeritus at North Carolina State University where she was Full Professor (with Tenure) of Information Technology/Analytics. She served as National Science Foundation (NSF) Program Director and received the NSF Director's Award during her rotation. She is the Co-Chair of the DEI Committee for the Association for Computing Machinery (ACM) Education Board and a member of the ACM Diversity Council. She is an American Council on Education (ACE) Fellow and has worked with higher education leaders from the United States and Ghana on interdisciplinary strategic planning and public-private partners. She now serves on the ACE Council of Fellows. She is a member of the National Academics of Science, Engineering and Medicine (NASEM) Committee on Advancing Anti-Racism, Diversity, Equity, and Inclusion in STEM Organizations, and serves on the NASEM Women of Color in Tech Consensus Report Advisory. Payton's research explores how AI and data biases impact health equity, tech talent management, and ecosystem development. She is the author of Leveraging Intersectionality: Seeing and Not Seeing. She received a B.S. in Industrial & System Engineering from the Georgia Institute of Technology, B.A. in Accounting and MBA in Decision Sciences from Clark Atlanta University, and PhD in Information & Decision Systems from Case Western Reserve University.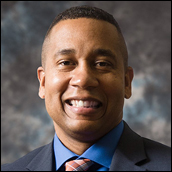 Juan E. Gilbert is the Andrew Banks Family Preeminence Endowed Professor and Chair of the Computer & Information Science & Engineering Department at the University of Florida where he leads the Computing for Social Good Lab.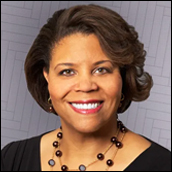 Diana L. Burley is Vice Provost for Research at American University (AU) where she is also Professor of Public Administration and Policy and Professor of IT & Analytics. Named one of SC Magazine's "Eight Women in IT Security to Watch in 2017" and the 2017 SC Magazine ReBoot awardee for educational leadership in IT security, Burley is a cybersecurity expert who regularly conducts cybersecurity training for executives across North America, Asia, Europe and the Middle East on managing cybersecurity risk, assessing the threat environment, and strengthening organizational cybersecurity posture.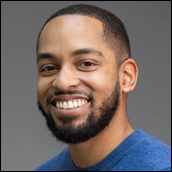 Martez Mott is a Senior Researcher in the Ability Group at Microsoft Research where he conducts research in the areas of human-computer interaction (HCI) and accessible computing. He received his PhD in Information Science from the Information School at the University of Washington. Mott's current research explores methods for improving the accessibility of virtual and augmented reality systems for people with limited mobility.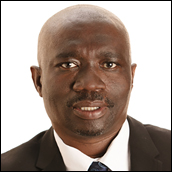 Happy Sithole is the director of the Centre for High Performance Computing at the CSIR. He completed his PhD in materials science, focusing on electronic and atomistic simulation of iron sulfides, at the University of Limpopo. Sithole also sits on the steering committees of high-performance computing meetings in Germany, Russia and Singapore. He is the Chairperson of the ICT Committee of the National Library Board.