ACM Celebrates Native American Heritage Month, November 2022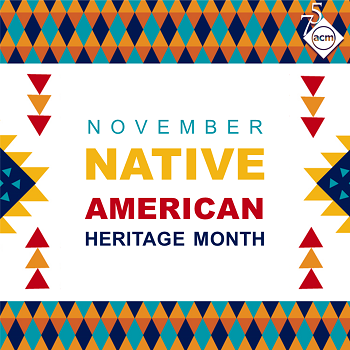 While the internet has permeated almost every aspect of daily life, Native American communities still face critical challenges such as limited telecommunications infrastructure and underrepresentation in computing research and industry. How are Native American netizens using social media? How can they take advantage of technology to reinvigorate their cultures? What challenges do researchers face? And what can we learn from indigenous perspectives? November is Native American Heritage Month. During this month and beyond, we invite you to visit these four research projects selected from our digital library that engage with and are inspired by the Native American experience.
ACM's Diversity, Equity, and Inclusion Council is an essential resource for SIGs, conferences, boards, and councils looking for best practices to improve diversity in their organization and develop programs with a broader reach in the computing community. Our guide provides examples of both inherent and acquired characteristics, which should be taken into consideration when looking at ways to improve the diversity of your team.