Awards & Recognition
The ACM/CSTA Cutler-Bell Prize in High School Computing recognizes talented high school computer science students in the United States. Judges will be looking for submissions that are creative, advanced, relevant, unique, and show a passion for advancing computer science. The application process requires students to develop an original computational artifact that engages modern computing technology and computer science. The application period closes January 19, 2024.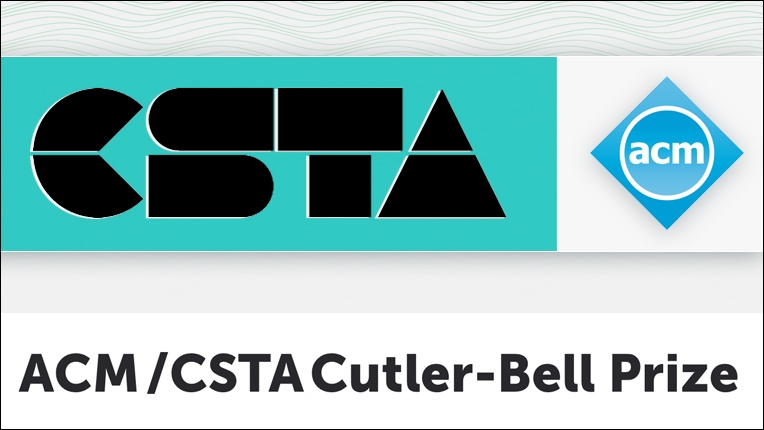 Awards & Recognition
Michael E. Caspersen, Managing Director of It-vest and Honorary Professor, Aarhus University, receives the Karl V. Karlstrom Outstanding Educator Award for his contributions to computer science education research, his policy work at the national and international levels to advance the teaching of informatics for all, and his outstanding service to the computing education community. Caspersen has authored almost 70 papers on computer science education, is also co-author of a two-volume textbook on programming, and co-editor of Reflections on the Teaching of Programming
Machine Learning has tremendous potential for developing tools to improve efficiency and accuracy in decision-making. However, ML also has the potential to lead to outcomes that reinforce human biases, disproportionately impact vulnerable populations, and violate notions of privacy. View the panel "Confronting Ethical Challenges in a High-Tech World," with Mehran Sahami and moderators Fay Cobb Payton and Susan Reiser as they explore some of the promise and perils that arise from Machine Learning to understand both some of the ethical issues and competing value trade-offs at stake.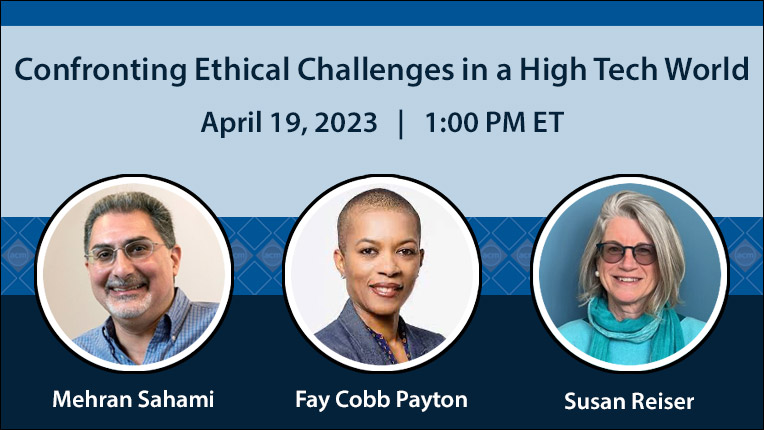 Alison Derbenwick Miller Named Co-Chair of ACM Education Board
Alison Derbenwick Miller joins Elizabeth Hawthorne as Co-Chair of ACM's Education Board and Advisory Committee, to serve for the two-year term ending June 30, 2024. Miller is Vice President at Oracle for Research and a board member of the GVU Center Industry Advisory Board at Georgia Institute of Technology. Hawthorne is an Assistant Professor at Rider University and Professor Emeritus at Union County College.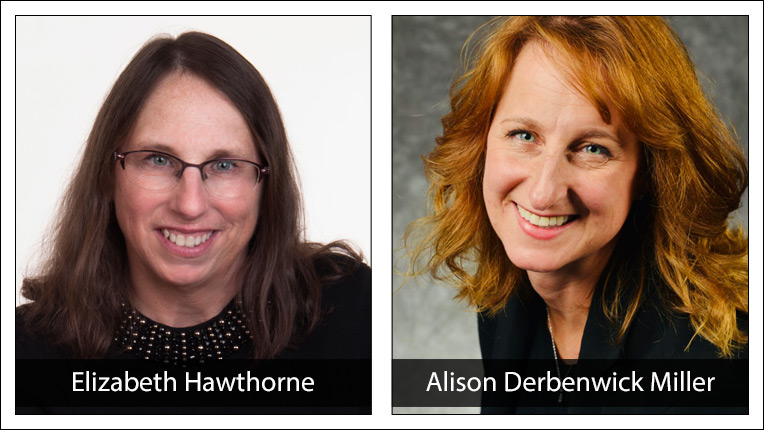 ACM education activity has been reorganized into two entities: the Education Board and the Education Advisory Committee (EAC). The Board wields the final executive and decision-making power to facilitate the work of the Advisory Committee. The Advisory Committee is a task-force-based, networking-oriented environment whose aim is to promote ACM's educational mission to as wide a range of constituencies as possible: universities, community colleges, high schools, corporations, and the U.S. government.
A joint task force of ACM, the IEEE Computer Society, and the Association for the Advancement of Artificial Intelligence (AAAI) is revising the Computer Science curricular guidelines which were last updated in 2013. The task force is updating the knowledge model and designing a complementary competency model of the curricula, and invites CS professionals to provide feedback and suggestions on all aspects of the curricula. It plans to have the curricular recommendations reviewed in March and again in July 2023, and also invites nominations and self-nominations of reviewers.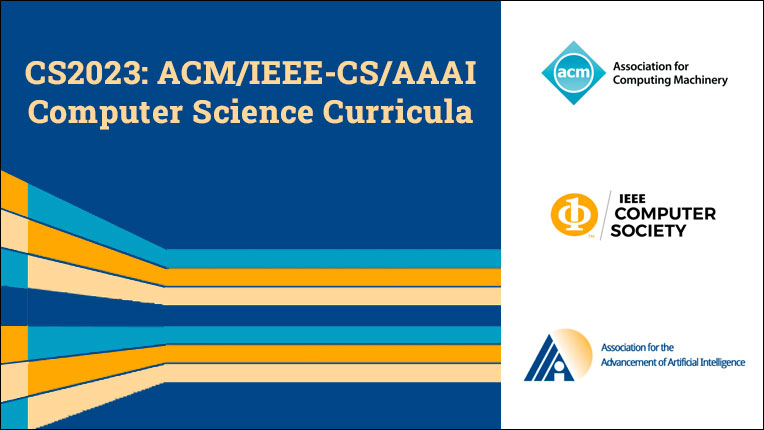 ACM works with leading professional and scientific computing societies to develop curriculum recommendations for the rapidly changing landscape of computer technology. As the computing field continues to evolve, and new computing-related disciplines emerge, existing curriculum reports are updated, and additional reports for new computing disciplines drafted.
CCDS2021: Computing Competencies for Undergraduate Data Science Curricula
CC2020: Computing Curricula 2020 Paradigms for Global Computing Education now available in Chinese (Mandarin).
CC2020: Computing Curricula 2020 Paradigms for Global Computing Education (encompassing undergraduate programs in Computer Engineering, Computer Science, Cybersecurity, Information Systems, Information Technology, Software Engineering; with Data Science)
IS2020: A Competency Model for Undergraduate Programs in Information Systems
IT 2017: Curriculum Guidelines now available in Chinese (Mandarin).
IT 2017: Curriculum Guidelines for Baccalaureate Degree Programs in Information Technology
Career Resource
ACM offers lifelong learning resources including online books and courses from Skillsoft, TechTalks on the hottest topics in computing and IT, and more.