The ACM Career & Job Center is the perfect place for job seekers and employers in the computing industry to connect with each other.
Job Seekers: Whether your focus is media, design, user-interface, HCI, security, gaming, graphics, hardware or software, the ACM Career & Job Center will assist you with finding your next great career opportunity in our searchable database of information technology/computing jobs. Search hundreds of computing jobs, in both academia and corporate: faculty, Academic IT jobs, Academic computer jobs, Postdoc, Lecturer, Professor, Research jobs, University positions, PhD; Practitioner, Programmer , Information Systems, Software engineer, Software developer, Computer programming, database administrators, technology managers. Post your resume, and take advantage of the free career tools for job seekers.
Employers: Get started today by creating a company profile, posting your available jobs, searching resumes, and begin your search for the ideal candidate.
To view jobs or to post an open position, go to jobs.acm.org.
Publish Your Work
ACM's prestigious conferences and journals are seeking top-quality papers in all areas of computing and IT. It is now easier than ever to find the most appropriate venue for your research and publish with ACM.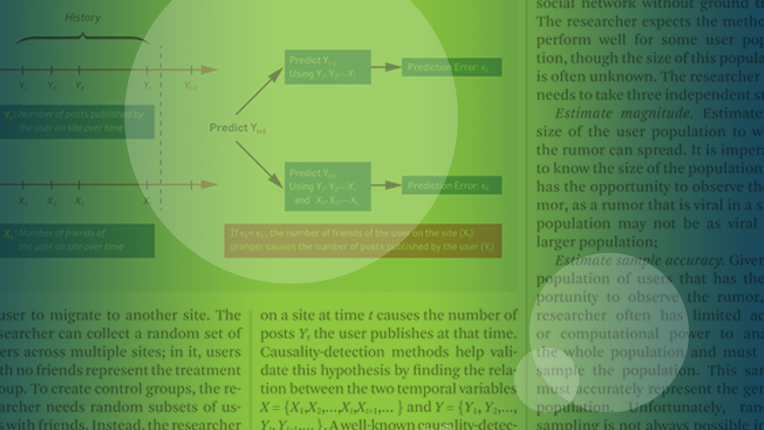 ACM Queue's "Research for Practice" is your number one resource for keeping up with emerging developments in the world of theory and applying them to the challenges you face on a daily basis. In this installment, Dan Crankshaw and Joey Gonzalez provide an overview of machine learning server systems. What happens when we wish to actually deploy a machine learning model to production, and how do we serve predictions with high accuracy and high computational efficiency? Dan and Joey's curated research selection presents cutting-edge techniques spanning database-level integration, video processing, and prediction middleware. Given the explosion of interest in machine learning and its increasing impact on seemingly every application vertical, it's possible that systems such as these will become as commonplace as relational databases are today.