ACM Publications Policy on Author Name Changes
Approved by the ACM Publications Board on November 21, 2019

Background
ACM is committed to respecting the rights and identities of its authors and seeks to reduce or remove barriers to inclusion and author credit for their published works. We recognize that authors may change their names for many reasons, including marriage or divorce, religious conversion, gender identity change, and other personal reasons. This policy outlines how ACM can help published authors who change their names.
Policy Statement
ACM provides three choices to authors to allow them to implement their name changes in a manner consistent with their personal and professional goals:
Separate Identities. In cases where an author wishes to maintain separation between their old and new names, ACM will maintain separate author profiles and will not undertake to link or otherwise connect those identities.

Linked Identities. In cases where an author wishes to start using a new name in publications, but to have that name linked to a prior name, ACM will link identities in the digital library such that they appear as a single profile and searches for either name will return the articles authored under either name. Such linking will be made upon the verified request of the author.

Updated Identity. In cases where authors wish to replace a prior name with their new name, ACM will update the name in the authors' prior ACM publications, and will update the metadata associated with the author profile and the authors' prior ACM publications. Such updates will be in the form of posting a corrected version of the paper (which shall be served to DL users) and making the originally-published version of record and documentation of the purpose of the correction available only upon request for good cause (e.g., subpoena). Citing works may also be corrected with the consent of the contact authors of those works. Such updated identity corrections will be made upon the verified request of the author.
ACM does not and cannot control the use or appearance of an author's prior name in the material from other publishers, in print, or in non-ACM archives or collections.
ACM considers it a violation of professional ethics and an incident of professional harassment to request to link or update the name of another individual without their explicit consent.
Implementation
Implementation of this policy is overseen by the ACM Publications Board and will be advised by a committee comprised to include those directly affected by the policy. The implementation plan shall take into consideration any and all legal requirements to maintain an unaltered non-public facing Version of Record of all ACM Published Works, including those published by requesting author(s), as well as any technical, financial, staff resource, and other limitations or potential conflicts with other ACM Publications Policies that might adversely affect ACM's ability to implement the above policy at scale.
Questions and Requests
The ACM Director of Publications can be contacted for any:
Questions about the interpretation of this policy
Appeals of decisions made under this policy
Requests made under this policy
Suggestions for changes to this policy
Mailing address:
ACM Director of Publications
Attn: Publication Policy Claim
1601 Broadway, 10th Floor New York, NY 10119
Phone: +1-212-626-0659
Or via email: [email protected] RE: Author Name Change
Written by leading domain experts for software engineers, ACM Case Studies provide an in-depth look at how software teams overcome specific challenges by implementing new technologies, adopting new practices, or a combination of both. Often through first-hand accounts, these pieces explore what the challenges were, the tools and techniques that were used to combat them, and the solution that was achieved.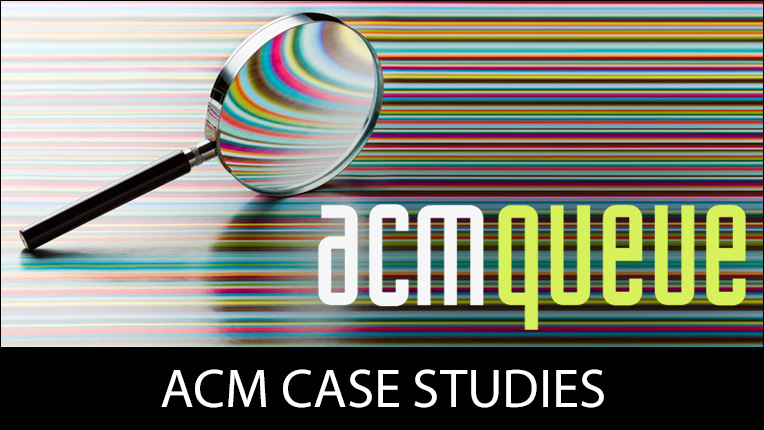 Career Resource
ACM offers lifelong learning resources including online books and courses from Skillsoft, TechTalks on the hottest topics in computing and IT, and more.