The Publication of Conference Proceedings in ACM Journals
Reviewed June 2018
ACM journals and transactions are designed to publish research results which are the gold standard for the profession, i.e., they are of high novelty and interest, technically sound, and well presented. Achieving this level of quality requires a review process that provides the time necessary for careful review by acknowledged experts in the field. In particular, this means selection of reviewers from the widest possible pool, and open-ended review cycles that ensure the most sound and polished result. Such a standard has been largely incompatible with conference review procedures which are sharply constrained by deadline. Because of this, it is the ACM Publications Board's policy that conference proceedings should not simply be published as issues of ACM journals or transactions. The Board feels that to avoid confusion the brands "journal" and "transactions" must be reserved for venues with a review process which includes opportunity for a major revision and re-review by the same reviewers and is not limited by an event deadline.

The Board recognizes that many conferences publish research that is of top-quality, and hence encourages ACM Journal Editors-in-Chief and Conference Program Chairs to develop mutually beneficial methods to collaborate. Some examples that the Board finds particularly worthy are the following.
Conference-first Model: Best Conference Papers Invited for Journal Submission
Journal-First Model: Article Authors Invited for Conference Presentation
Journal-Integrated Model (i.e., the model used by TOG with SIGGRAPH)
Conference-first Model: Best Conference Papers Invited for Journal Submission
Journals may establish relationships with particular conferences to enable extended versions of the "best" few papers for the conference to be invited for submission for journal publication, possibly appearing in a special section of the journal dedicated to the conference. The journal paper should be an expanded version of the conference paper with, for example, more complete background, more detailed project descriptions, and additional results. This allows authors to present a more complete description of the work. ACM's Policy on Prior Publication and Simultaneous Submission provides additional guidance on submitting expanded versions of conference papers to journals.
Journal-First Model: Article Authors Invited for Conference Presentation
Conferences may establish relationships with journals to extend invitations to authors of recently published journal articles to present their results at the conference (without a separate publication in the proceedings). This affords authors the prestige of presentation at the conference while allowing the journal to maintain a refereeing process without fixed deadlines.
Journal-Integrated Model (i.e., the model used by TOG with SIGGRAPH)
Requires certification by the journal's EIC that the integrated process is as good as or exceeds the journal's standards

Requires three or more expert reviewers for acceptance

Requires opportunity for author revision and re-review by same reviewers and post-event acceptance in the journal
A new journal series with first issues planned for 2017. This is suitable for those ACM SIG-sponsored conferences that adapt their review processes to be comparable to those of journals. The series is being launched in recognition of the fact that conference-centric publishing disadvantages the CS community with respect to other scientific disciplines when competing with researchers from other disciplines for top science awards and career progression, and the fact that top ACM conferences have demonstrated high quality and high impact on the field.
The new series will adhere to the following principles:
Clear documentation of review process and policy

Minimum of three expert reviewers with written reviews

Reviewers may be drawn from outside the conference Program Committee

Minimum of two-cycle review with opportunity for major revisions reviewed by same reviewers

Specific provisions for conflict-of-interest
It is recommended that attendance at the event not be mandatory for publication.
The production process will be as close to that of ACM sponsored conference production as possible; necessary copy-editing costs borne by author; typesetting costs minimal

Use of ACM authoring templates will be required

Costs will be paid by sponsoring SIG

Online-only is default with media options available at additional cost

OpenTOC, OpenSurround, and SIG DL revenue apply to PACM's journal issues
Revised September 2015
ACM Queue's "Research for Practice" is your number one resource for keeping up with emerging developments in the world of theory and applying them to the challenges you face on a daily basis. In this installment, Dan Crankshaw and Joey Gonzalez provide an overview of machine learning server systems. What happens when we wish to actually deploy a machine learning model to production, and how do we serve predictions with high accuracy and high computational efficiency? Dan and Joey's curated research selection presents cutting-edge techniques spanning database-level integration, video processing, and prediction middleware. Given the explosion of interest in machine learning and its increasing impact on seemingly every application vertical, it's possible that systems such as these will become as commonplace as relational databases are today.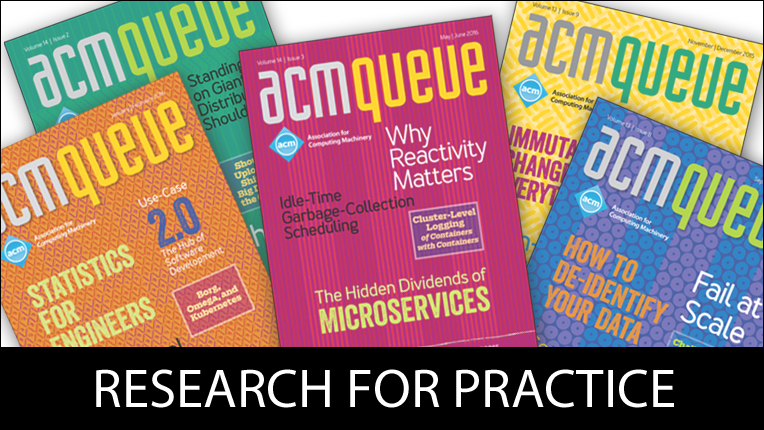 Career Resource
ACM offers lifelong learning resources including online books from Safari, online courses from Skillsoft, webinars on the hottest topics in computing and IT, and more.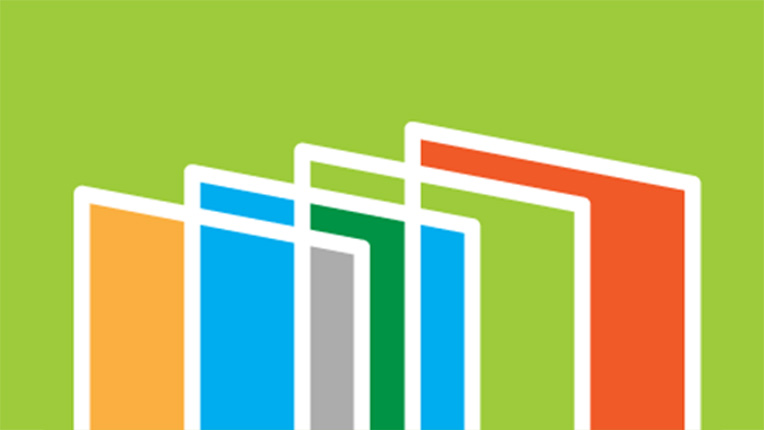 You can use your technical skills for social good and offer volunteer support on software development projects to organizations who could not otherwise afford it. SocialCoder connects volunteer programmers/software developers with registered charities and helps match them to suitable projects based on their skills, experience, and the causes they care about. Learn more about ACM's new partnership with SocialCoder, and how you can get involved.