The Blue Diamond - April 2020

---
CONTENTS AT A GLANCE:
---
Introduction
Welcome to the April 2020 issue of the Blue Diamond newsletter. When I introduced the December 2019 issue late last year, who would have thought the world would be where it is today? And as we adjust to our new reality with the COVID-19 global pandemic, we are all doing what we can to maintain a semblance of normalcy, despite the uncertainty we all feel in our daily lives. At ACM, we are no exception to this and while our headquarters in New York City is closed until the virus is contained, ACM's staff remain hard at work remotely to continue delivering ACM Publications to the world. As of today, our magazines, journals, conference proceedings, newsletters, and books all remain on schedule and articles continue to be published in the ACM Digital Library on a daily basis.
As a show of support to the global computing community, ACM leadership made the decision to "unlock" all articles in the ACM Digital Library through June 30, 2020, making sure that as the world works from home, members of our community will have unfettered access to ACM Publications.
This issue provides an update on a range of ongoing publications-related initiatives, but as always, if you have any questions or comments, please don't hesitate to contact me.
Scott Delman
Director of Publications
Email: [email protected]
---
ACM Publications Guidance on Conference Publication During COVID-19 Crisis (Issued March 27, 2020)
As a result of the COVID-19 Global Pandemic Health Crisis, a growing list of ACM Sponsored Conferences have decided to postpone their in-person events until later in 2020, move forward with virtual conferences on schedule, hold virtual conferences at a later date in 2020, or discontinue their 2020 events altogether. All of these decisions can have a significant potential impact on authors and their conference submissions, and the leadership from the various ACM SIGs and Conferences have requested guidance from ACM regarding the publication of conference proceedings for these events in light of the ongoing COVID-19 crisis. This document provides the requested guidance for ACM Conferences.
It is ACM's long-standing publications policy to leave the discretion to ACM conference organizers to determine if registration, attendance, and presentation will be required for publication of their Conference Proceedings in the ACM Digital Library. See ACM's Policy on Roles and Responsibilities in ACM Publishing, and ACM Publications Policy on the Withdrawal, Correction, Retraction, and Removal of Works from ACM Publications and ACM DL, which states that "ACM Conference Editors have the option to mandate withdrawal of one or more Works accepted and present in their conference proceedings prior to publication of those proceedings if the authors of the Works violate the conference registration/attendance policy, as described in the published Call-for-Papers. The ACM Director of Publications may optionally be consulted in this process, and must be informed of the final decision." Please note that such withdrawals may only occur prior to publication of Works in the ACM Digital Library. Conference articles already published in the ACM Digital Library may not be withdrawn for this reason, so it is the obligation of the conference organizers to notify ACM HQ of authors who have not registered for events prior to publication of their Works in the ACM DL.
Taking the above into consideration, ACM believes that the scale and potential duration of the current global health crisis and its impact on ACM conferences, including authors, presenters, and attendees of these conferences requires that we take a more flexible approach to conference publication in general for a limited period of time during and potentially after the current crisis ends.
While ACM Conferences have the freedom to deviate from this proposed guidance, ACM strongly recommends the following:
For the remainder of 2020, ACM shall continue to publish ACM Conference proceedings and related accepted articles regardless of whether an ACM Sponsored conference takes place as a physical or virtual conference prior to the physical or virtual conferences, provided submitted articles have gone through the normal peer review process for submissions.
For the remainder of 2020, for conferences that have been cancelled, ACM strongly recommends publishing the proceedings in the ACM Digital Library with a special note in the ACM DL indicating that the conference was cancelled as a result of the COVID-19 crisis, provided submissions have gone through the entire peer review process and have been accepted. This note can be written as a cover letter from the Program Committee Chair to be published as additional front-matter in the proceedings itself, not on each individual article.
For the remainder of 2020, for physical and virtual conferences that do take place and assuming the event submission and final accepted article delivery deadlines have not changed, ACM will continue to publish the Proceedings in the ACM Digital Library according to the previously agreed publication dates.
For the remainder of 2020 and in the event submission deadlines have been revised to later in 2020 for rescheduled conferences, conference organizers should reach out to ACM Headquarters staff to discuss revised publication dates in the ACM Digital Library.
We believe having accepted submissions published is extremely important for authors who made a good faith effort to meet submission deadlines and make changes to their submissions based on feedback during peer review as well as members of the community interested in reading and citing published articles from these conferences. We believe this is the proper and most prudent approach to take in light of the current crisis, but ACM also recognized that individual ACM conferences will need to take the above guidance into consideration and make their own decisions.
If conference organizers or SIG Leadership have specific questions in relation to the above guidance, please feel free to contact ACM's Director of Publications at [email protected] or Director of SIG Services at [email protected].
---
ACM Signs New ACM Open Agreements with Leading Universities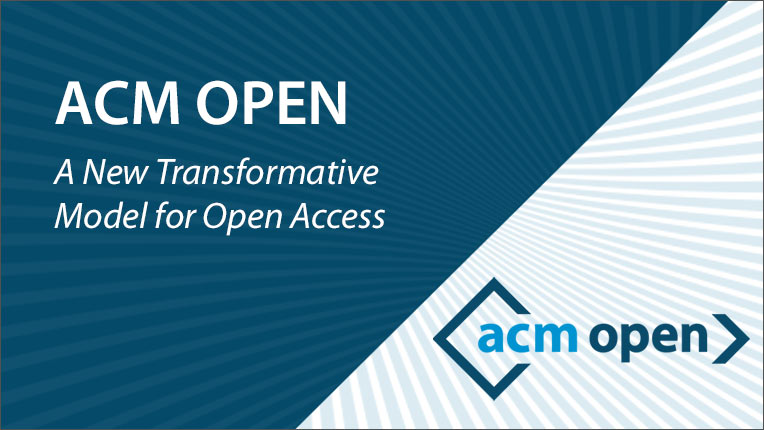 ACM has entered into transformative open access agreements with the following universities:
University of California System
Carnegie Mellon University
Massachusetts Institute of Technology
Iowa State University
California Institute of Technology
Dublin City University
Maynooth University
National University of Ireland Galway
Technical University Dublin
Trinity College Dublin
University College Cork
University College Dublin
University of Limerick
The Agreements, which run for three-year terms beginning January 1, 2020, provide both unlimited access to the complete contents of the ACM Digital Library and unlimited Open Access publication in ACM's journals, proceedings and magazines for these universities.
Unlike most institutional open access models that require the payment of individual APCs, ACM OPEN is based on a single annual fee paid by the institution. Under the ACM OPEN model, faculty and students of participating institutions will receive unlimited and unrestricted access to all articles in the ACM Digital Library during the term of the agreement. Beginning with the start of the term, articles by corresponding authors from participating institutions published during the period of the agreement in ACM journals, conference proceedings and magazines will be made openly available at the time of publication at no cost to the authors.
Additionally, ACM will make deposits into institutional repositories for all co-authors from participating institutions. The new ACM OPEN model also expands the range of rights authors retain when publishing with ACM.
Over the course of 2020, ACM will be offering ACM OPEN to universities around the world that have faculty and students actively publishing articles with ACM. ACM is in discussions with hundreds of additional universities to join the new ACM OPEN model.
If you would like your articles in ACM's journals and proceedings to be open, without incurring APCs, please urge your librarian to sign an ACM OPEN Agreement.
---
Upcoming Enhancements to the ACM Digital Library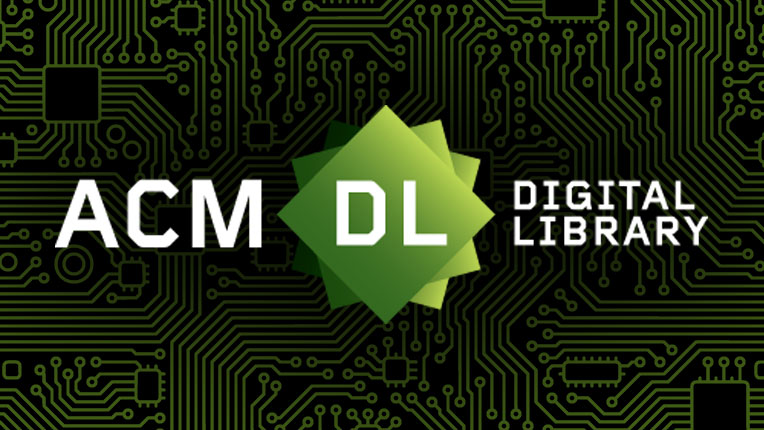 The new ACM Digital Library officially launched on January 1. To better understand how the community is interacting with the new DL, we have been collecting user experience (UX) data through the feedback button on DL pages and by monitoring site and feature utilization since the launch. So far, the overall feedback has been very positive. The community input has been helpful and has resulted in some immediate changes and future changes and enhancements. ACM is also planning a formal UX review in the near future, which will result in updates to the interface to better align with user expectations.
A number of upcoming enhancements are planned for the next release, including the integration of interactive articles, forthcoming articles, and preprints. Full text, integrated HTML5 article rendering will allow for easier access and the ability to interact with figures, tables and (where possible) the data behind them.
"Forthcoming Articles" is a new feature that will soon be rolled out for ACM's journals. Once an article is accepted, the abstract and a watermarked version of the accepted article will be uploaded to the DL. At this point in the publication process, the article may require additional edits or other changes before being ready for publication. However, its abstract and a watermarked version will be available in the DL for browsing. A widget on the journal homepage will expose a few forthcoming articles with a link to view all of them. Abstracts will be available at a minimum and journal EICs will determine how much of the article they wish to display for their particular journal. Forthcoming articles will also be available through search and can be filtered.
Later this year, ACM will begin offering a preprint service within the ACM DL environment. We plan to roll out the service for journals first, and then proceedings. Once an article is accepted, the version submitted for review (the author manuscript) will be available as a preprint (aka "ahead of print" or AOP). The published Version of Record will look different and have more available formats, interactive properties, and convenient features. Longer term, ACM will upload articles to arXiv on the author's behalf.
We aim to continually improve the ACM DL's value to the computing community, and we'd like to encourage you to offer feedback on the new platform as you browse it on your desktop, tablet and mobile devices. You may do so by using the "Feedback" button on the DL, or by contacting us via email at [email protected] or via Twitter @ACMDL.
---
Author Anonymity Policy
ACM requires that authors who submit papers to ACM publications provide their name and contact information for each author on the submitted paper. If an author (or authors) chooses to write under a pseudonym or pen name, that is the author's choice, but the author is still required to give ACM their legal name and contact information.
Since ACM publishes scientific papers, according to the Committee on Publication Ethics, "…the authors have to be prepared to stand by what they report and therefore they must sign as authors." (See https://publicationethics.org/case/can-scientific-paper-be-published-anonymously.) Authors need to be accountable for what they write, and if a publisher does not have the author's name and contact information, the author cannot be held accountable. ACM requires that an eRights form be signed for every paper that is published by ACM; if an author submitted a paper using "Anonymous" as their name, the eRights form would not be able to be signed, as ACM would not have proof of who the author is.
ACM does not want authors who have had penalties imposed upon them for violating ACM policies to get around those penalties by submitting a paper under the name of Anonymous. Section 1.3 of the ACM Code of Ethics requires that authors "be honest and trustworthy," and that "making deliberately false or misleading claims, fabricating or falsifying data, offering or accepting bribes, and other dishonest conduct are violations of the Code."
---
ACM Publications Board Approves Inappropriate Content Policy
The ACM Publications Board unanimously approved a policy that helps Editors-in-Chief (EICs) and Program Committee Chairs address content that may be viewed as indecent, obscene, or in bad taste. The policy recognizes the critical role of EICs and Program Chairs as the content decisionmakers for their respective publications, noting this editorial freedom also comes with responsibility to meet the standards of the communities they serve.
The Inappropriate Content Policy has been woven into the existing Policy on Roles and Responsibilities in ACM Publishing, as reporting and acting upon questionable content involves all those responsible for vetting and deciding upon submissions to ACM publications: reviewers, Editorial Board members, advisory board members, and Program Committees as well as EICs and Program Chairs.
While acknowledging the subjective nature of offensiveness, the policy states that "ACM regards inappropriate content as material—images, video, audio, or text—that would present explicit/exploitive, obscene or degrading text, pictures, and/or illustrations related to sex, drugs, or alcohol."
The policy recommends steps that EICs and Programs Chairs can take in the decision-making process when confronted with content of an abusive nature and offers suggestions on seeking support and advice from respective Editorial Board and Program Committee members. It also delineates the roles of ACM staff and the Publications Board in this process, as well as detailing the opportunities to appeal decisions.
The Publications Board spent months refining the policy, soliciting feedback from the EICs of all ACM publications as well as every Special Interest Group (SIG) Chair. Comments were plentiful and incorporated into the final version of the policy that was approved by the Board on March 19, 2020.
---
ACM Author Name Change Policy
The ACM Publications Board has instituted a Name Change Policy that will allow authors to have their ACM papers published in the ACM Digital Library updated with their new name. ACM recognizes that authors may change their names for various reasons, among them marriage, divorce, religious conversion, gender identity change and other personal reasons.
Authors have three choices under the Name Change Policy:
Separate Identities: an author has changed their name but does not want ACM to link their two names;
Linked Identities: an author name change has occurred and the author wants the two names to be linked; and
Updated Identity: an author has changed their name and they wish to have their ACM papers that were published under their prior name to be updated with their new name.
In the third case, an updated version of the paper will be uploaded into the ACM Digital Library with the author's new name, and the metadata associated with the author profile and the author's prior ACM publications will also be updated. The original version of the paper will be hidden and will only be available upon request for good cause, such as a subpoena. ACM will also correct any ACM published papers that have cited the author's paper, if the contacting author on that paper provides ACM with written consent to make the change.
ACM does not have control over papers published by other publishers that are indexed in the ACM Digital Library. ACM is currently working on the implementation steps that will be required for any authors requesting to have their name updated on their ACM published paper.
---
Publons Reviewer Recognition Service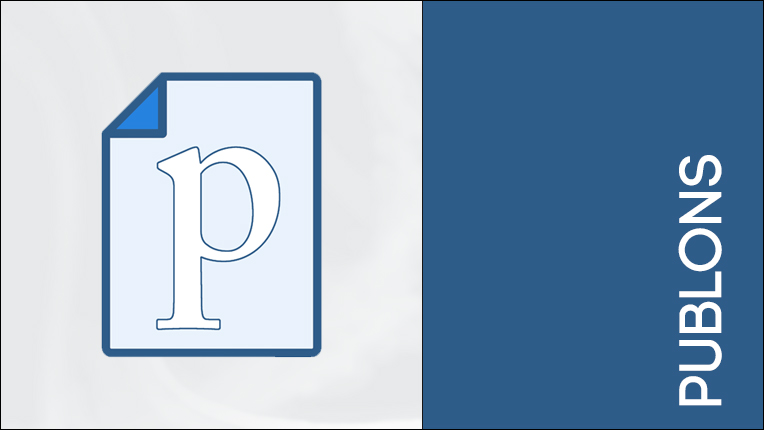 In an effort to better serve—and incentivize—our reviewers, ACM has partnered with the Publons Reviewer Recognition Service, which allows reviewers to create a profile and to track, verify and promote their efforts for our publications. Publons—operating on over 5,000 scholarly journals—is owned by Clarivate Analytics and offers a verified record of a reviewer's editorial activity for a publication that can be used for CVs, profiles, tenure packages, and more.
Publons is an opt-in service and does not compromise the blind or double-blind review process. Only the journal name for each review is associated with the reviewer's profile, enough for a reviewer to get verified recognition for his or her work but not revealing any confidential details. Furthermore, there is typically a natural delay between the time a reviewer submits a review (and opts in for Publons recognition) and when the authors get the reviewer's feedback (which is the delay between the time it takes for all reviews to be completed and then for the editor to make a decision). This delay further impedes reviewer identification.
Publons has been implemented in the ScholarOne submission sites, and we will work on implementing it in Editorial Manager. At the top of the reviewer form within the submission system, the first question presented is whether the reviewer would like to participate, with a link to get started.
Should you have any questions, please contact the ACM Journals Manager at [email protected].
---
ACM Partners with Kudos Author Service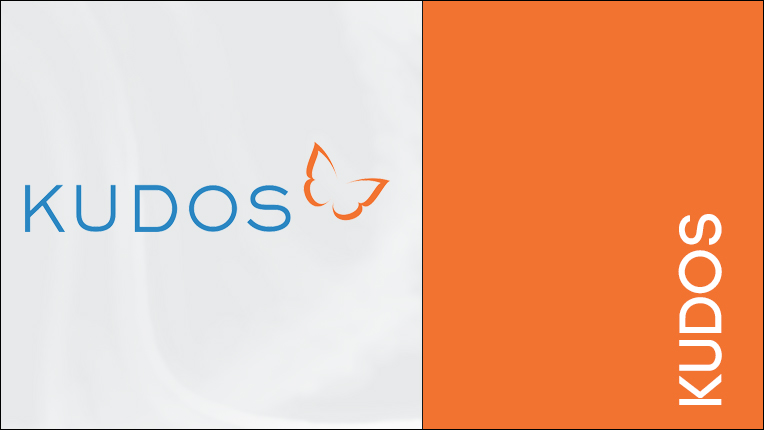 Since early this year, ACM has partnered with Kudos, implementing the Kudos service into the acceptance workflow for both its journals and conference proceedings. Kudos provides a platform for authors to explain their articles in lay language and to subsequently share them with a broader audience, especially via social media. It also provides the tools to monitor sharing activities like page views and clickthrough rates, all designed to increase the usage and citation rate of published papers.
The process is straightforward. After a paper has been accepted and uploaded into the ACM Digital Library, the author will receive an invitation from Kudos to create an account and add plain-language text into Kudos into its platform. The Kudos "Shareable PDF" integration with ACM will then allow an author to generate a PDF file to upload to websites—such as author homepages, institutional repositories—and preprint services, such as ArXiv. This PDF contains a link to the full-text version of the article in the ACM Digital Library, adding to the DL download and citation counts there, as well as adding views from other platforms to the author's Kudos dashboard.
Explaining and sharing via Kudos can increase readership, and ACM is pleased to offer this service to its authors.
---
ACM Launches New Journals
ACM has launched Digital Government: Research and Practice (DGOV), a new interdisciplinary open access journal on the impact of technology on governance and public institutions. DGOV presents applied and empirical research from academics, practitioners, designers and technologists, using political, policy, social, computer and data science methodologies. The target audience for the new journal includes academics, researchers, data science practitioners, students, government officials and policymakers, businesses that work with governments, journalists, legal experts, teachers, librarians, and individual citizens and advocacy groups. The methodologies of these researchers are often as diverse as expected from different disciplines, ranging from highly technical and scientific rigors to empirical social scientific methods to highly creative approaches.
Read the ACM news release.
ACM has launched ACM Transactions on Computing for Healthcare (HEALTH), a new journal envisioned as the premier publication of high-quality research on how computing is improving healthcare. HEALTH is multidisciplinary in scope, intersecting computer science, electrical and computer engineering, mechanical engineering, biomedical engineering, behavioral and social science, psychology, and the health field in general.
Read the ACM news release.
ACM has launched ACM Transactions on Internet of Things (TIOT). The new ACM journal features novel research contributions and experience reports in several research domains whose synergy and interrelations enable the Internet of Things vision. TIOT focuses on system designs, end-to-end architectures, and enabling technologies, and publishes results and insights corroborated by a strong experimental component.
Read the ACM news release.
ACM has launched Digital Threats: Research and Practice (DTRAP), new peer-reviewed open access journal that targets the prevention, identification, mitigation and elimination of digital threats. As DTRAP seeks to bridge the gap between academic research and industry practice, the new journal is aimed at concrete, rather than theoretical, threats. As of the first issue of DTRAP, all papers will be published on a gold open access basis and will be free to read and share via the ACM Digital Library.
Read the ACM news release.
ACM and the Institute of Mathematical Statistics have launched ACM/IMS Transactions on Data Science (TDS), which includes cross-disciplinary innovative research ideas, algorithms, systems, theory and applications for data science. Papers that address challenges at every stage, from acquisition on, through data cleaning, transformation, representation, integration, indexing, modeling, analysis, visualization, and interpretation while retaining privacy, fairness, provenance, transparency, and provision of social benefit, within the context of big data, fall within the scope of the journal.
---
ACM Books Welcomes New Co-EICs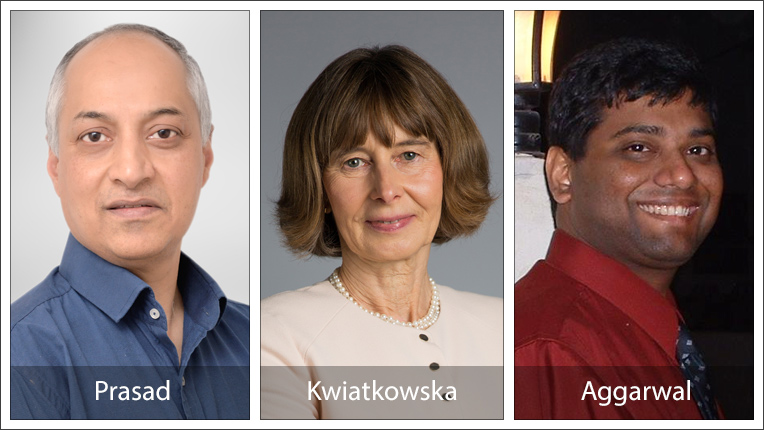 ACM Books is delighted to announce the appointment of two new Co-Editors-in-Chief, Marta Kwiatkowska and Charu Aggarwal, joining Sanjiva Prasad, who was named EIC in April 2019. Sanjiva Prasad is Professor and Head of the Department of Computer Science and Engineering at the Indian Institute of Technology (IIT) Delhi, India. His research interests include formal methods, programming languages and their semantics, network security, computational biology and medical applications of computing.
Marta Kwiatkowska is Professor of Computing Systems and Fellow of Trinity College, University of Oxford, UK. Her research is concerned with modeling and analysis methods for complex systems, such as those arising in computer networks, electronic devices and biological organisms. She has always been motivated by industrially-relevant problems and has strived to develop fundamental theories, algorithms and software tools to address these.
Charu Aggarwal is a Distinguished Research Staff Member at the IBM T. J. Watson Research Center in Yorktown Heights, New York. He has worked intensively the field of data mining, with particular interest in datastreams, privacy, uncertain data and social network analysis.
The ACM Books series includes books from across the entire spectrum of computer science subject matter, appealing to computing practitioners, researchers, educators, and students. The series focuses on four kinds of books: graduate level textbooks; research monographs that provide an overview of established and emerging fields; practitioner-level professional books; and books devoted to the history and social impact of computing. ACM Books are attractively published as ebooks and print volumes at affordable prices, and widely distributed in both print and digital formats through booksellers and to libraries (and library consortia) and individual ACM members via the ACM Digital Library platform and to retail channels through Morgan and Claypool.
We welcome submissions to ACM Books. Please contact any of the Editors-in-Chief directly or submit your book to ACM Books at [email protected].
---
Highlights from the February 6-7 Pubs Board Meeting
The February 6-7, 2020 in-person ACM Publications Board meeting took place in New York City and was attended by members of the Pubs Board, ACM's CEO, ACM's COO, and members of ACM's headquarters staff. The following is a list of highlights from the February meeting:
ACM received a proposal to launch a new scholarly journal tentatively entitled Collective Intelligence, which would be a co-publication of ACM and Sage Publications serving the Machine Learning, AI, and Social Sciences communities. While the proposal is still under development, the Board discussed and voted on a two-part resolution. The first part was a vote on the general concept of moving ahead with this type of collaboration. The vote was 9 in favor, 2 opposed, and 0 abstained. The second part was a vote on whether the Board should formally ask the New Publications Committee to evaluate the proposed Editors-in-Chief and Editorial structure for the proposed journal. The vote was 9 in favor, 1 opposed, and 1 abstained. The final version of the proposal is nearing its completion and will be sent to the New Publications Committee by the proposed journal's Steering Committee for their evaluation and recommendation to the Publications Board.
The Editor-in-Chief of ACM Transactions on Economics and Computation (TEAC) is stepping down from his second term one year early and the Assessment and Search Committee will begin a search for a new EIC. The Publications Board voted unanimously in favor of starting the search process.
Earlier in 2019, the Publications Board created a task force to address the growing challenge that ACM and many scholarly publishers have identifying a sufficient number of qualified reviewers to handle the increasing volume of submissions across ACM's journals and conference publications. Task force Chair Nenad Medvidovic gave an update on the Taskforce's progress, which is the development of a multiphased market research study involving other societies, authors, reviewers, program committee chairs and members, and other stakeholders in the Peer Review Process.
ACM Headquarters staff provided an update on ACM's new HTML5 Production System, which is referred to as TAPS (The ACM Production System). TAPS is being used by all ACM journals and a growing number of ACM Conferences. The system will ultimately provide for increased functionality of articles published in the ACM DL, cost savings, and a simplified authoring process for ACM authors.
The new Editor-in-Chief of ACM Computing Surveys (CSUR) joined the meeting virtually and provided the Pubs Board with an update on his plans to expand CSUR, which include an expansion of editorial scope into key growth areas like AI and Machine Learning, expansion of the editorial board to facilitate this editorial growth, and a move toward "Online First" publication in the ACM Digital Library, which will greatly reduce the amount of time it takes to publish individual CSUR articles in the DL as compared to the current "issue-based" process of waiting to publish individual articles assigned to specific issues.
Julie Williamson, a member of the Pubs Board, was asked by the Pubs Board to put together a task force to focus on improving SIG identities in the new ACM DL with the ultimate goal of standardizing and simplifying how SIGs and Conferences information is displayed in the DL. An example of the work to be done is the way conference acceptance data is presented in the DL.
The Publications Board discussed a proposal to change its current reference format. After much discussion, the Pubs Board came to a general agreement that ACM's goal should be to provide a short list of reference formats to its authorship and let individual authors select their preferred reference format from the pre-approved list from ACM.
After discussion of the pros and cons of a proposed policy to allow Anonymous Authorship in ACM Publications, the Publications Board determined that ACM will not accept papers with authors listed as "Anonymous" and that each paper must have a name and affiliation to be published by ACM. Such a policy does not preclude authors utilizing a "Pen Name" or using "Independent Consultant" as their affiliation, but ACM must know authors' identities and be able to contact them in the future in order to properly manage rights-related and ethics-related issues.
The Publications Board discussed a proposal for handling Inappropriate Content submitted by ACM authors. A number of suggestions were made to improve the overall proposal, which will be revised and resubmitted for a vote at a future meeting.
---
Highlights from the March 16 Monthly Pubs Board Conference Call
In between the three in-person meetings, the ACM Publications Board meets monthly via conference call to discuss a range of issues and take decisions of importance to ACM Publications. The following is a list of highlights from the March 16, 2020 conference call:
An update on COVID-19's impact on ACM conferences was provided. At that time, approximately 17 ACM conferences for 2020 had either rescheduled their events or moved to a virtual format.
Details about ACM Publications Finances were provided to the Pubs Board and an invitation was extended to attend a webinar on ACM Publications Finances hosted by Jack Davidson, Joseph Konstan, and Scott Delman for the SIG Governing Board (SGB) and ACM's Council on March 25, 2020. Jack, Joe, and Scott also informed the Publications Board about an article on Pubs Finances forthcoming in the May issue of Communications of the ACM.
An update was provided by headquarters staff on progress implementing the new ACM Name Change Policy.
The Publications Board discussed and voted in favor of adopting a new Inappropriate Content Policy, which is being incorporated into the end of the existing ACM Policy on Roles and Responsibilities in ACM Publishing.
---
Association for Computing Machinery
1601 Broadway, 10th Floor, New York, NY 10019
Copyright © 2020, ACM, Inc. All rights reserved