ACM Chapter Member News
June 27, 2013
Welcome to the June 2013 edition of ACM Chapter Member News

Chapters are the "local neighborhoods" of ACM. Our Professional and Student chapters worldwide serve as nodes of activity for ACM members and the computing community at large, offering seminars, lectures, and the opportunity to meet peers and experts in many fields of interest. With over 750 active chapters worldwide, we would like to take the time now to connect with all of you, and bring you a few of the ACM Highlights.
---
ACM Student Chapter Excellence Award Winners
The ACM Student Chapter Excellence Awards Program recognizes chapters that display considerable initiative during the academic year. All student chapters in good standing are encouraged to apply for this award in five key areas. Winning chapters in each of these five areas receive $500 and a "best of" icon to proudly display on their chapter's Web page. ACM is proud announce the 2012-2013 Student Chapter Excellence Award Winners!
Outstanding Chapter Activities: Pontificia Universidad Javeriana ACM Chapter
Outstanding Community Service: Lebanese American University ACM Student Chapter
Outstanding Website: CA State University of Long Beach
Outstanding Recruitment Program: University of Tehran Student Chapter
Outstanding School Service: NUST School of Engineering and Computer Sciences ACM Student Chapter
to the top
---
Learn what ACM has to offer
Are you a new chapter or a newly elected officer? ACM is excited to offer a
Chapter related webinar
. This is our opportunity to provide you with the chance to learn about ACM, and all that is available to you and your chapter. With the transitioning of officers, often information gets lost or forgotten. We invite all officers, old and new, to participate in this online guided tutorial as we walk through the ACM website, the chapter database/interface and more! This tutorial will be given in real time, and you will have the opportunity to interact and ask questions. Please contact
local_activities@acm.org
for dates and availability, or any further questions. The session will run for no longer then one hour. See you there!
View a Presentation on Using the Chapter Administrative Interface!
to the top
---
Did you know?
Your 2012-2013 Annual Reports Are Due! We encourage you to get these reports done as soon as possible! Please submit your chapter's annual report for fiscal year 2012-2013
(July 1 2012-June 30 2013)
. Reports are due by
August 1
. To complete the report online, you must log in through your chapter web account. To access the report, enter your username and password here:
https://campus.acm.org/chapter_admin
If you need any assistance, please contact
local_activities@hq.acm.org
.
to the top
---
Welcome to Our Newest Chapters
Ahram Canadian University ACM Student Chapter- Giza, Egypt (Student)
Amrita School of Engineering/Bangalore ACM Student Chapter- Bangalore, India (Student)
Benha University ACM Student Chapter- Benha, Egypt (Student)
Bharati Vidyapeeth's College of Engineering ACM Student Chapter- New Delhi, India (Student)
Bilkent University ACM Student Chapter- Ankara, Turkey (Student)
Bluegrass Community and Technical College ACM-W Student Chapter- Lexington, KY, US (Student)
Clark University ACM Student Chapter- Worcester, MA, USA (Student)
Cornell University ACM-W Student Chapter- Ithaca, NY, US (Professional)
Dr.Paul Raj Engg. College ACM Student Chapter- Bhadrachalam, India (Student)
Golden Coders- Lawton, OK, USA (Student)
Hunter College ACM Student Chapter- New York, NY, US (Student)
IIIT-Bh ACM Student Chapter- Bhubaneswar, India (Student)
Indiana University - Bloomington ACM Student Chapter- Bloomington, IN, US (Student)
Instituto Superior de Engenharia do Porto ACM Student Chapter- Porto, Portugal (Student)
Longwood University ACM Student Chapter- Farmville, VA, US (Student)
Massachusetts College of Liberal Arts ACM Student Chapter- North Adams, MA, US (Student)
Mind´s String ACM Student Chapter- Guanajuato, Mexico (Student)
NIT Surat ACM Student Chapter- Surat, India (Student)
Rhodes College ACM-W Student Chapter- Memphis, TN, USA (Student)
Santa Cruz ACM Chapter- Santa Cruz, Bolivia (Professional)
Spokane Falls Applied Technology ACM Student Chapter- Spokane Valley, WA, US (Student)
Universidad Autonoma de Campeche ACM Student Chapter- Campeche, Mexico (Student)
Universidad Nacional de Ingenieria ACM Student Chapter- Huancayo, Peru (Student)
Universidad Politécnica de Altamira ACM Student Chapter- Altamira, Tamaulipas, Mexico (Student)
UPRB ACM Student Chapter- Bayamon, PR, US (Student)
USC Beaufort ACM Student Chapter- Bluffton, SC, USA (Student)
to the top
---
Not an ACM Member yet? Whether you are a student or a professional, ACM has great benefits to offer you. Read all about ACM's many benefits and membership options.
Career Resource
ACM offers lifelong learning resources including online books and courses from Skillsoft, TechTalks on the hottest topics in computing and IT, and more.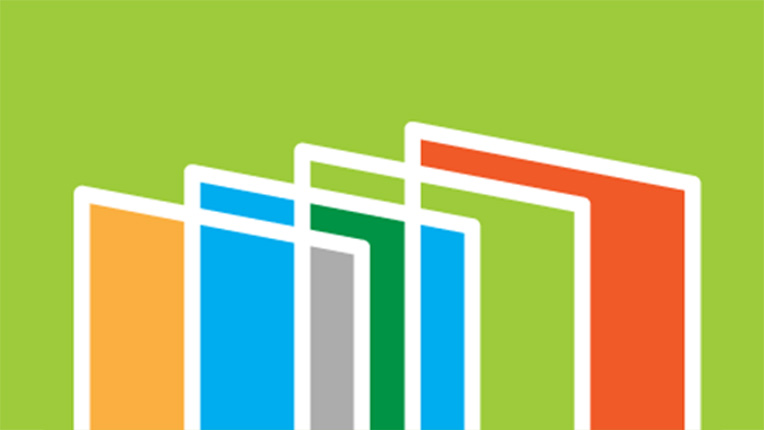 Written by leading domain experts for software engineers, ACM Case Studies provide an in-depth look at how software teams overcome specific challenges by implementing new technologies, adopting new practices, or a combination of both. Often through first-hand accounts, these pieces explore what the challenges were, the tools and techniques that were used to combat them, and the solution that was achieved.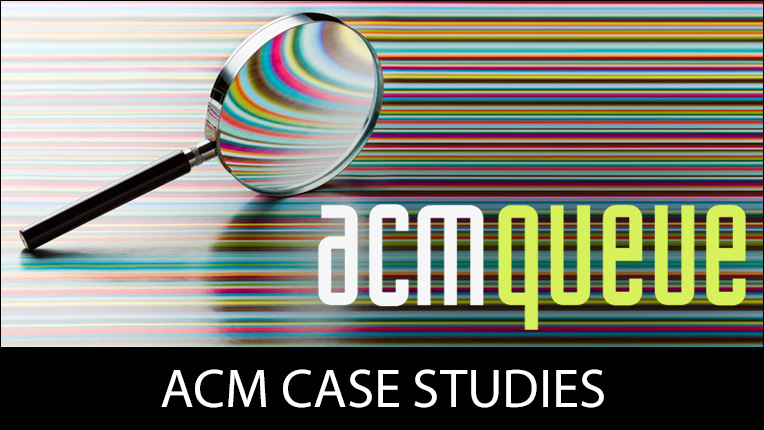 Publish Your Work
ACM's prestigious conferences and journals are seeking top-quality papers in all areas of computing and IT. It is now easier than ever to find the most appropriate venue for your research and publish with ACM.