A Practical Guide to the Responsibilities of ACM Chapters
ACM fosters growth in the computing community through its support of more than 950 professional, student and local Special Interest Group chapters worldwide. These chapters establish a local presence for ACM in international cities large and small and seek to disseminate knowledge and advance the field of computing by sponsoring state-of-the-art seminars on pressing issues in information technology, conducting volunteer training workshops, hosting lectures by highly regarded computer professionals, and more.
Through its sponsorship of chapters, ACM facilitates the exchange of ideas among members from all backgrounds and from all facets of computing, from academia to research to business and industry. The list below lays out items that comprise the nuts and bolts of the responsibilities chapters face in many areas, including finance, membership, and conferences. Please click on any item to learn more.
Chapter Responsibilities
Written by leading domain experts for software engineers, ACM Case Studies provide an in-depth look at how software teams overcome specific challenges by implementing new technologies, adopting new practices, or a combination of both. Often through first-hand accounts, these pieces explore what the challenges were, the tools and techniques that were used to combat them, and the solution that was achieved.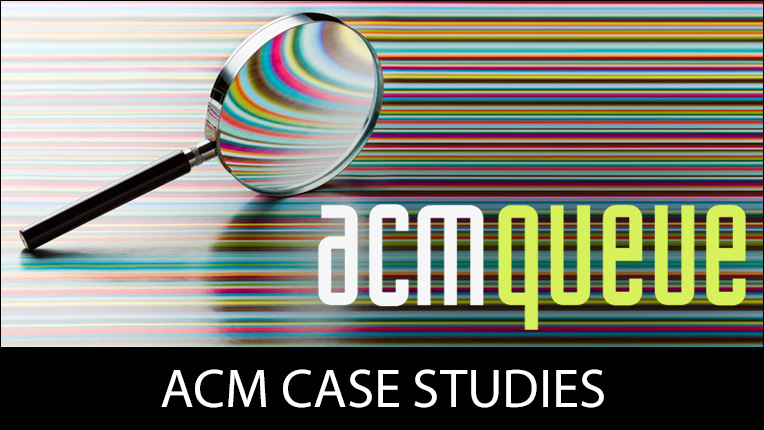 Why I Belong to ACM
Hear from Bryan Cantrill, vice president of engineering at Joyent, Ben Fried chief information officer at Google, and Theo Schlossnagle, OmniTI founder on why they are members of ACM.
Future State
ACM AiDecentralized is a practitioner-oriented conference focusing on the intersection of Artificial Intelligence and Blockchain. The event will feature some of the world's top experts moving these technologies forward, including ACM A.M. Turing laureate Silvio Micali, Nobel Peace Prize recipient Iraki Beridze and former Wikimedia Foundation Chief Executive Lila Tretikov. The conference will be held in Toronto on May 22. Register now!