Chapter Member Newsletter
ACM Chapter Member News | March 2020
Welcome to the March 2020 edition of the ACM Chapter Member News.
Chapters are the "local neighborhoods" of ACM. Our Professional and Student chapters worldwide serve as nodes of activity for ACM members and the computing community at large, offering seminars, lectures, and the opportunity to meet peers and experts in many fields of interest. With over 1000 active chapters worldwide, we would like to take the time now to connect with all of you and bring you a few ACM Highlights.
HEADLINES AT A GLANCE:
---
Student Chapter Excellence Awards
It is that time of year again! The ACM Student Chapter Excellence Awards recognizes outstanding ACM student chapters. All student chapters in good standing are encouraged to apply for this award in one or more of the following five key areas:
Outstanding Chapter Activities
Outstanding Chapter Website
Outstanding Recruitment Program
Outstanding Community Service
Outstanding School Service
This year each category has its own online application and submissions are due by Tuesday, March 24 at 11:59 pm EST. To be considered for one or more of these awards, ACM student chapters must complete the applications found at: www.acm.org/chapters/student-chapter-excellence-awards. Please ensure to use your official chapter name in your essays.
Winning chapters in each of these categories will receive $500 USD and a "best of" icon to proudly display on their chapter's website. Also, these chapters will be recognized on the ACM website and in ACM MemberNet.

---
Washington DC ACM SIGGRAPH Chapter
On February 27, the Washington DC ACM SIGGRAPH Chapter was proud to present Dr. Christopher P. Rahaim, PE. who discussed SideFX Software's Houdini 3D animation and VFX package. Dr. Rahaim discussed Houdini's powerful VFX functions and demonstrated the bridge to Unreal Engine 4. He also discussed how Houdini can fit into an existing pipeline or become the main pipeline tool. The presentation was well attended and well received with Dr. Rahaim answering questions throughout the presentation for two hours then fielding individual questions for an hour after the presentation was finished. The success of Dr. Rahaim's presentation resulted in requests for a follow up, in-depth presentation which is currently in the planning stages. Dr. Rahaim as an educator and mentor for many years in this industry recognizes the opportunity to help promote the skills of our chapter members through enlightenment and encouragement for them to grow and continue to be successful in the 3D creative industry.

DEPSTAR ACM Student Chapter
The DEPSTAR ACM Student Chapter from Anand, India organized a GUJCOST sponsored one-week Short Term Training Program on "Next Generation Networking Challenges and Opportunities" from February 3-8. Eminent Speakers from various institutions had been invited to conduct the sessions during the STTP. The main objective of the STTP was to focus on Software Defined Network's Challenges and Issues. The sessions served 20 students during this week.

UITCS ACM Student Chapter
In late December 2019 the UITCS ACM Student Chapter held an event called 'ACM Chapter Karachi Student Congress'. AKSC'19 took place at the Usman Institute of Technology in Pakistan. This event included a series of competitions between students from all over Karachi to test their skills. Moreover, seminars and panel discussions were held on computer science and the latest technology trends
ACM congratulates all three chapters on their great work!
If your chapter would like to be featured in the chapter spotlight, please email local_activities@acm.org with a description of your recent event.
---
Welcome to Our Newest Chapters
ABESIT ACM Student Chapter - Ghaziabad, India (Student)
Afrisol College of Computing ACM Student Chapter - Marondera, Zimbabwe (Student)
Amal Jyothi ACM-W Student Chapter - Kottayam, India (Student)
Amity University Tashkent ACM Student Chapter - Tashkent, Uzbekistan (Student)
ASIET ACM Student Chapter - Enakulam, India (Student)
Berea College ACM-W Student Chapter - Berea, KY (Student)
CA State University Chico ACM-W Student Chapter - Chico, CA (Student)
Chandigarh University ACM-W Student Chapter - Mohali, India (Student)
China ACM SIGWEB Chapter - Nanjing, China (Professional)
Christ University ACM Student Chapter - Bangalore, India (Student)
Cincinnati ACM Chapter - Liberty Township, OH (Professional)
Coimbatore ACM Chapter - Coimbatore, India (Professional)
Colombo ACM SIGCHI Chapter - Colombo, Sri Lanka (Professional)
DEPSTAR ACM Student Chapter - Anand, India (Student)
Doha ACM SIGCHI Chapter - Doha, Qatar (Professional)
Embry-Riddle ACM SIGGRAPH Student Chapter - Prescott, AZ (Student)
IIST ACM Student Chapter - Indore, India (Student)
Indore ACM Chapter - Indore, India (Professional)
Informatics ACM Chapter - Irbid, Jordan (Professional)
KITS ACM-W Student Chapter - Guntur, India (Student)
La Roche University ACM Student Chapter - Pittsburgh, PA (Student)
Lahore ACM SIGAI Chapter - Lahore, Pakistan (Professional)
LAUTECH ACM Student Chapter - Ogbomoso, Nigeria (Student)
Montclair State University ACM Student Chapter - Montclair, NJ (Student)
NC Central University ACM Student Chapter - Durham, NC (Student)
Oriental College of Technology ACM Student Chapter - Bhopal, India (Student)
Phnom Penh ACM Chapter - Phnom Penh, Cambodia (Professional)
Quinnipiac University ACM Student Chapter - Hamden, CT (Student)
SDMCET ACM Student Chapter - Dharwad, India (Student)
SSCBS ACM Student Chapter - New Delhi, India (Student)
SUNY Rockland Community College ACM Student Chapter - Suffern, NY (Student)
Trondheim ACM-W Chapter - Trondheim, Norway (Professional)
UAP ACM Student Chapter - Dhaka, Bangladesh (Student)
University of Houston ACM-W Student Chapter - Houston, TX (Student)
University of Porto Faculty of Engineering ACM Student Chapter - Porto, Portugal (Student)
VJIT ACM Student Chapter - Hyderabad, India (Student)
Wittenberg University ACM Student Chapter - Springfield, OH (Student)
---
Not an ACM Member yet? Whether you are a student or a professional, ACM has great benefits to offer you. Read all about ACM's many benefits and membership options.
---
Chapter and Chapter Member Benefits
Be sure to take advantage of the benefits ACM Chapters and ACM Chapter Members receive.
Read up on Professional Chapter Benefits and Resources, Professional Chapter Member Benefits, Student Chapter Benefits and Resources, and Student Chapter Member Benefits.
Publish Your Work
ACM's prestigious conferences and journals are seeking top-quality papers in all areas of computing and IT. It is now easier than ever to find the most appropriate venue for your research and publish with ACM.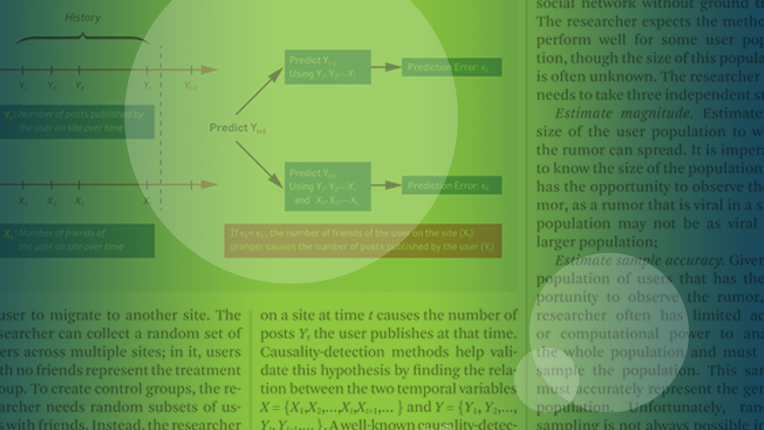 Written by leading domain experts for software engineers, ACM Case Studies provide an in-depth look at how software teams overcome specific challenges by implementing new technologies, adopting new practices, or a combination of both. Often through first-hand accounts, these pieces explore what the challenges were, the tools and techniques that were used to combat them, and the solution that was achieved.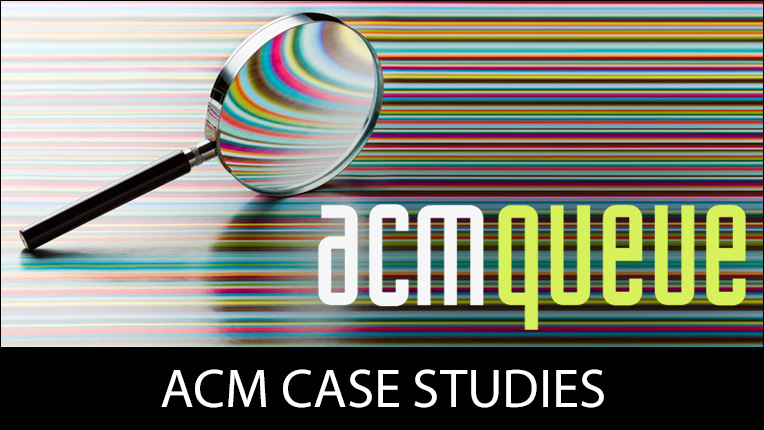 For Practitioners
ACM Queue's "Research for Practice" serves up expert-curated guides to the best of computing research, and relates these breakthroughs to the challenges that software engineers face every day. This installment, "The DevOps Phenomenon" by Anna Wiedemann, Nicole Forsgren, Manuel Wiesche, Heiko Gewald and Helmut Krcmar, gives an overview of stories from across the industry about software organizations overcoming early hurdles of adopting DevOps practices, and coming out on the other side with tighter integration between software and operations teams, faster delivery times for new software features, and achieving higher levels of stability.