Chapter Member Newsletter
ACM Chapter Member News | June 2020
Welcome to the June 2020 edition of the ACM Chapter Member News.
In the United States, and throughout many regions around the world, current events have brought attention to the urgent need for equality and respect for all individuals. ACM reaffirms its commitment to fostering diversity and inclusion within the global computer science community.
As an international organization of nearly 100,000 professionals, ACM respects the essential worth of all people and firmly believes that diversity strengthens the scientific enterprise and society as a whole. ACM's Code of Professional Ethics embodies these principles, and our Diversity and Inclusion Council works to translate them into effective action.
ACM is committed to creating an environment that welcomes new ideas and perspectives, and where hostility or other harmful behaviors are not tolerated. As an organization, we stand with those who promote inclusivity.
HEADLINES AT A GLANCE:
---
Virtual Chapter Events During COVID-19
We hope that you all are safe and healthy in this unprecedented time. Due to COVID-19, an ACM Presidential Task Force was formed to provide quick advice to conference organizers suddenly facing the need to move their conference online. They have created a report not just valuable for those of you who are holding conferences, but for most virtual organizers as they have provided concrete advice for events of all sizes. We urge all chapters to review the report at: https://www.acm.org/virtual-conferences.
Submit Your Annual Reports
ACM's fiscal year is coming to a close, which means it is time to submit your ACM Annual Report. The report is for the fiscal year 2020 (July 1, 2019 - June 30, 2020) and is due by August 31, 2020.
To complete the report online, you must log in with your unique chapter web account at http://www.acm.org/chapters/chapters/interface. Please note, your chapter web account is entirely separate from your personal web account and should be accessible to all officers. If you are unsure of your chapter web account or need to reset the password, please follow this link: https://www.acm.org/chapters/web-account-links.
Please also take this time to update your chapter's contact information, including your membership list (under the Chapter Members tab) and officers (under the Chapter Officers tab.) You can utilize our edit features to extend memberships, update email addresses, or cancel past members who are no longer part of your chapter. Keeping your membership list current and up to date is important. It ensures that all members receive the maximum benefits they are entitled to and are kept aware of all the latest ACM happenings and resources.
ACM Congratulates Student Chapter Excellence Award Winners
Congratulations to the winners of the 2019-2020 Student Chapter Excellence Awards! This program recognizes ACM student chapters worldwide that display considerable initiative during the academic year. Chapters submit applications in five areas: Outstanding Chapter Activity, Outstanding Website, Outstanding Recruitment Program, Outstanding Community Service, and Outstanding School Service. Winning chapters in each of these five areas receive $500 and a "best of" icon to proudly display on their chapter's web page. The winners for 2019-2020 are:
Outstanding Chapter Activities: BITS, Pilani - Dubai ACM Student Chapter and the National University of Computer and Emerging Sciences ACM Student Chapter
Outstanding Website: UC Irvine ACM Student Chapter
Outstanding Recruitment Program: University of Massachusetts Amherst ACM Student Chapter
Outstanding Community Service: PCCOE ACM Student Chapter
Outstanding School Service: UCLA ACM Student Chapter
Learn more about what's happening at these schools by reading their winning submissions, and how you can enter your school's chapter in next year's competition, on the Student Chapter Excellence Awards website.
---
National Institute of Technology Karnataka, Surathkal ACM Student Chapter
In March 2020, the National Institute of Technology Karnataka, Surathkal ACM Student Chapter organized a technical event called Imagineer. This event aligns with the chapter's vision of engaging students through practical learning. They encouraged students to solve different practical issues in today's world. The event was born with the intent of promoting imagination, creativity, and innovation and enhance technical prowess. The event was implemented through a wide range of problem statements that fall under an umbrella theme. The theme for Imagineer'20 was "Coastal Conundrums". The problem statements covered various technical fields and the prototypes students built were assessed by professionals from those fields.

Southeastern LA University ACM-W Student Chapter
On April 22, the Southeastern LA University ACM-W Student Chapter was privileged to host its first virtual meeting featuring Ms. Gabby Swanson of DXC Technologies as she presented a talk entitled: Exposing the Unspoken: Imposter Syndrome. In this roundtable discussion, Ms. Swanson defined "Imposter Syndrome" and shared her personal story of achievement and overcoming the self-doubt that so many women in technology face. Ms. Swanson is a graduate of the US Naval Academy with a B.S. in Oceanography and additionally, holds a MA in Business and Organizational Security Management and a B.S. in Computer Science. Under her guidance, the ladies of this chapter were able to bond under a common experience, understand the lie of this burden and discover strategies for overcoming the limits self-doubt inflicts. She continued on to share insight into some of her current projects and recommended "next steps" for the chapter members. The Southeastern LA University ACM-W Student Chapter continues to pursue the mission of ACM-W by "celebrating and advocating for Women in Computing" through such programs as this

SSTC ACM Student Chapter
The SSTC ACM Student Chapter organized an event called "Progate Weekend Learning." To utilize the COVID-19 quarantine period in a productive and healthy manner, the chapter created an online course for JavaScript and Python held on April 10-12. A total 190 students participated in this weekend program

Riyadh ACM SIGACCESS Chapter
The Riyadh ACM SIGAccess Chapter's 3D printing workshop was conducted in April as part of the Humanistic Co-design Program in Saudi Arabia. The workshop aimed to develop skills with personal-scale fabrication tools such as 3D printers to make modifications to existing assistive technology (AT) devices and to create novel designs for AT. Many of these designs are created by the end-users themselves or on behalf of persons with disabilities (PwDs) they know. Participants were fellows enrolled in the Co-Create Fellowship program (a cooperative of individuals, organizations, and institutions in Saudi Arabia empowering citizen inventors and PwDs to work together and develop new and innovative AT in partnership with MIT's Humanistic Co-design Initiative). These co-designers often have no formal training or expertise in the creation of AT. Workshops on personal-scale fabrication technologies not only empower local communities with the ability to reduce costs and personalize devices, it can also empower caregivers and end-users of AT to create their own assistive solutions.
ACM congratulates all four chapters on their great work!
If your chapter would like to be featured in the chapter spotlight, please email local_activities@acm.org with a description of your recent event.
---
Welcome to Our Newest Chapters
Accelerated Scalable Computing and Analytics ACM SIGHPC Chapter - Virtual (Professional)
Hyderabad Deccan ACM Chapter - Hyderabad, India (Professional)
KDK College of Engg Nagpur ACM Student Chapter - Nagpur, India (Student)
Navrachana University ACM Student Chapter - Vadodara, India (Student)
Podgorica ACM Chapter - Podgorica, Montenegro (Professional)
Tomsk ACM Chapter - Tomsk, Russian Federation (Professional)
VIT-AP University ACM Student Chapter - Amaravathi, India (Student)
Yelagiri Hills ACM Chapter - Yelagiri Hills, India (Professional)
---
Not an ACM Member yet? Whether you are a student or a professional, ACM has great benefits to offer you. Read all about ACM's many benefits and membership options.
---
Chapter and Chapter Member Benefits
Be sure to take advantage of the benefits ACM Chapters and ACM Chapter Members receive.
Read up on Professional Chapter Benefits and Resources, Professional Chapter Member Benefits, Student Chapter Benefits and Resources, and Student Chapter Member Benefits.
Career Resource
ACM offers lifelong learning resources including online books and courses from Skillsoft, TechTalks on the hottest topics in computing and IT, and more.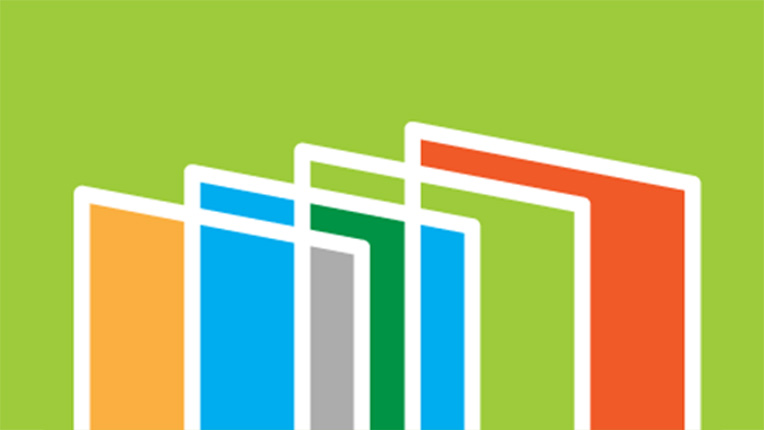 Written by leading domain experts for software engineers, ACM Case Studies provide an in-depth look at how software teams overcome specific challenges by implementing new technologies, adopting new practices, or a combination of both. Often through first-hand accounts, these pieces explore what the challenges were, the tools and techniques that were used to combat them, and the solution that was achieved.