Chapter Member Newsletter
ACM Chapter Member News | March 2021
Welcome to the March 2021 edition of the ACM Chapter Member News.
Chapters are the "local neighborhoods" of ACM. Our Professional and Student chapters worldwide serve as nodes of activity for ACM members and the computing community at large, offering seminars, lectures, and the opportunity to meet peers and experts in many fields of interest. With over 1100 active chapters worldwide, we would like to take the time now to connect with all of you and bring you a few ACM Highlights.
HEADLINES AT A GLANCE:
---
We would like to invite you to explore a new ACM program called ACM Focus. ACM Focus is a set of high-level subject area feeds of original and curated content to provide overall awareness of relevant ACM activities, published works, people, talks and news. ACM Focus serves as a single point of discovery to help technical communities realize how much ACM has to offer and to help them stay current within their areas of focus.
The ACM Focus high-level subject area feeds are curated using machine learning to understand the content and user interests, and provide an engaging flow of relevant content. The experience can be customized even further through interaction, enabling individuals to create feeds that are even more focused to their interests.
To power these machine learning feeds, ACM has teamed up with Atypon and their Scitrus platform. Scitrus is a discovery platform intended to help connect researchers and practitioners to the content they need without looking for it.
Please take a moment to explore ACM Focus at https://www.acm.org/acm-focus.
---
Northeast State CC ACM Student Chapter
On February 19, the Northeast State Community College ACM Student Chapter held a seminar on physical security. Mr. Jim Holbrook, a Networking & Cyber Defense faculty member gave a lecture and demonstration about how insecure a building's physical security can actually be. One example is the confidence many businesses and individuals place in simple, inexpensive locks. After reviewing examples of physical security in buildings, data centers and classrooms, the participants had the opportunity to complete a hands-on lab focusing on using lock-picking kits. Students, faculty and staff were astonished to find how easy this actually is. Every one of the participants were able to open the locks in a few minutes time. This lab was followed by in-depth discussion of physical security parameters that may be neglected resulting in added risk to businesses.
University of Mauritius ACM Student Chapter
The University of Mauritius ACM Student Chapter organized the event "From DarkWeb to Crypto" on the January 26. The talk was done by the collaborators of Linkbynet Indian Ocean. The purpose was to demystify the dark web, explaining the three layers of the web, introducing what cryptocurrency is, and how blockchain works in relation to it. The presenters also raised awareness about the dangers of the Dark Web. With 217 participants, this was one of the chapters most successful events! Moving forward, the chapter is planning to co-organize future events with other chapters around the globe.
Chitkara ACM Student Chapter
On December 29, 2020, the Chitkara ACM Student Chapter organized a webinar on "Unsupervised Learning in Data Mining." Dr. Debnath Bhattacharyya Ph.D (Tech. Computer Science and Engineering) University of Calcutta, was the esteemed speaker and created an interactive session on this exuberant topic. Mr. Debnath discussed many things about Data Mining in great detail such as requirements of Clustering Algorithms and how to measure the quality of clustering.
The event had 245+ students attending this webinar and received tremendous positive feedback on the valuable knowledge the participants gained. The Chitkara ACM Student Chapter is looking forward to more amazing sessions in the future.
ACM congratulates all three chapters on their great work!
If your chapter would like to be featured in the chapter spotlight, please email local_activities@acm.org with a description of your recent event.
---
Welcome to Our Newest Chapters
Baker College ACM Student Chapter - Owosso, MI (Student)
Baltimore ACM Chapter - Laurel, MD (Professional)
Bengaluru ACM SIGGRAPH Chapter - Bangalore, India (Professional)
BITS Pilani Hyderabad ACM Student Chapter - Hyderabad, India (Student)
CyberCity ACM Chapter - Cyber City, Mauritius (Professional)
DST-CIMS BHU ACM Student Chapter - Varanasi, India (Student)
Hamdard University ACM Student Chapter - Karachi, Pakistan (Student)
Hanoi ACM Chapter - Hanoi, Vietnam (Professional)
Ibadan ACM-W Chapter - Ibadan, Nigeria (Professional)
JNTUK UCEV ACM Student Chapter - Vizianagaram, India (Student)
Medicaps University ACM Student Chapter - Indore, India (Student)
Norfolk State University ACM Student Chapter - Norfolk, VA (Student)
SRMGPC ACM Student Chapter - Lucknow, India (Student)
St. Bonaventure University ACM-W Student Chapter - St Bonaventure, NY (Student)
St. John's University ACM Student Chapter - Queens, NY (Student)
SVKMIOT DHULE ACM Student Chapter - Dhule, India (Student)
UNC Asheville ACM Student Chapter - Asheville, NC (Student)
Universidad Nacional Autonoma de Mexico ACM-W Student Chapter - Mexico City, Mexico (Student)
University of Gondar ACM-W Student Chapter - Gondar, Ethiopia (Student)
University of Ottawa ACM-W Student Chapter - Ottawa, Canada (Student)
VRS ACM-W Student Chapter - Vijayawada, India (Student)
---
Not an ACM Member yet? Whether you are a student or a professional, ACM has great benefits to offer you. Read all about ACM's many benefits and membership options.
---
Chapter and Chapter Member Benefits
Be sure to take advantage of the benefits ACM Chapters and ACM Chapter Members receive.
Read up on Professional Chapter Benefits and Resources, Professional Chapter Member Benefits, Student Chapter Benefits and Resources, and Student Chapter Member Benefits.
Career Resource
ACM offers lifelong learning resources including online books and courses from Skillsoft, TechTalks on the hottest topics in computing and IT, and more.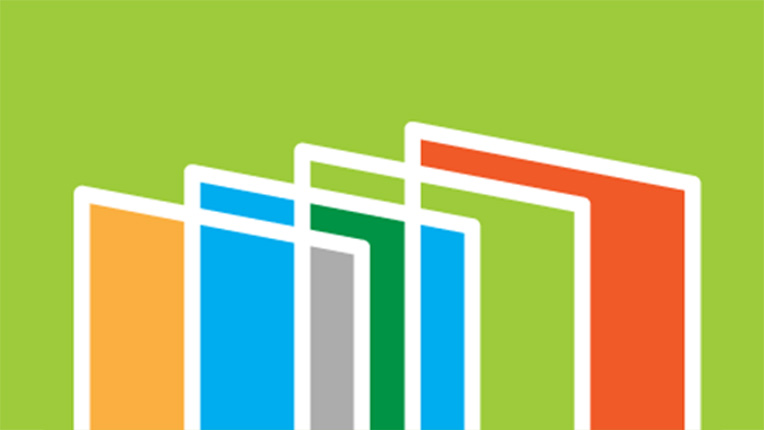 Written by leading domain experts for software engineers, ACM Case Studies provide an in-depth look at how software teams overcome specific challenges by implementing new technologies, adopting new practices, or a combination of both. Often through first-hand accounts, these pieces explore what the challenges were, the tools and techniques that were used to combat them, and the solution that was achieved.