Chapter Member Newsletter
ACM Chapter Member News | September 2021
Welcome to the September 2021 edition of the ACM Chapter Member News.
Chapters are the "local neighborhoods" of ACM. Our Professional and Student chapters worldwide serve as nodes of activity for ACM members and the computing community at large, offering seminars, lectures, and the opportunity to meet peers and experts in many fields of interest. With over 1100 active chapters worldwide, we would like to take the time now to connect with all of you and bring you a few ACM Highlights.
HEADLINES AT A GLANCE:
---
UPE ACM Scholarship Award Winners
In the search for excellence and professional commitment to the computing and information technology fields, The Executive Council of Upsilon Pi Epsilon (UPE) and the Association for Computing Machinery (ACM) are proud to announce the 2021 UPE ACM Student Chapter Scholarship Award Winners. Two students were chosen and each will receive $1,000.
The winners are:
Kuenzang Choden, Royal University of Bhutan
Micah Schiewe, Baylor University
Congratulations to all the winners and thank you to all of you who participated.
---
University of the Philippines ACM Student Chapter
The University of the Philippines ACM Student Chapter celebrated their 18th anniversary of providing technological education and services through the an event called the UP ACM Chapter Fest 2021. Donations were called throughout the event to help their beneficiary Kids for Kids (KnK PH): a youth-led, non-profit organization that aims to empower the youth and use optimistic action to work towards a world wherein the child's right to a safe environment is lived out every day.
Held during July 28 - 30, the event showcased advancements in various computing fields to the Philippine audience through talks, lectures, and workshops, via Zoom and streamed on their YouTube channel. The first day showed an inspiring preview of the life of a researcher (Dr. Jhoirene Clemente), a content developer (Ms. Lourice Ann Sillano), and software engineer (Mr. Williard Joshua Jose). On the second day, workshops were held by alumni (Ms. Abby del Castillo and Ms. Rich Yap) on the topic of AI Hackathons and data skills, which was then followed by resume writing tips (Ms. Cynthia Lynne Sarayba). After that, ACM International Speakers (Dr. Danda Rawat and Dr. Madhusudan Singh) and a UP ACM alumnus (Ms. Christine Balili) provided an overview on popular computing fields such as blockchain, Industry 4.0, and machine learning. The event was concluded on the last day with an online Tetris, Chess, and League of Legends game tournament for everyone to have fun, relax, and unwind from all of their hard work.
FUNAAB-Nigeria ACM-W Student Chapter
The second edition of FUNAAB-Nigeria ACM-W Student Chapter webinar was hosted on July 7th, discussing Deep Learning for Medical Imaging with the distinguished speaker Geeta Chauhan. With over 25 years expertise in building distributed platforms, Geeta discussed extensively on medical imaging models including PreTrained networks, U-Net, V-Net, E-Net, Fully convolutional net, TieNet, FCN+MDP, etc. Attracting participation from industry professionals, academia & deep learning enthusiasts, the distinguished speaker did an in-depth analysis of the basics of deep learning, research trends, industry application areas, and challenges.
The Chairs of FUNAAB-Nigeria ACM-W Student Chapter and FUNAAB ACM Student Chapter led both undergraduates and postgraduate students in the webinar.
Computer Engineering and Embedded Systems ACM Chapter
Computer Engineering and Embedded Systems ACM Chapter in Iraq sponsored its annual student competition & exhibition on "Embedded Systems & IT Technologies" on September 3rd. The event was held in collaboration with Gilgamesh University, and the UrukTech Electronic Company, Baghdad. The event presented more than 25 projects from different universities and industries all over Iraq. The projects competed to win the first two ranks. The event was concluded by giving shields and certificates to the winners and participants.
Government College University ACM Student Chapter
The GCU ACM Student Chapter organized the All Pakistan Tech and Art Festival'21, a 3-day annual national level virtual mega-event, from June 18-20th. The festival focused on bringing Pakistan's technological student community together. It included six webinars on emerging technologies, four virtual workshops, two e-gaming, and one coding competition. The webinars and workshops were conducted on topics such as Essential Competencies, 5G technology, Blockchain, Cyber Security, Internet of Things, AI, NodeJS, Game Development, Microsoft 365, and ASP.NET Core.
The guest speakers included ACM Distinguished Speakers Dr. Junaid Qadir, Dr. Muhammad Awais Javed, Dr. Rasheed Hussain, Dr. Syed Faraz Hasan, and Microsoft Most Valuable Professionals Dr. Adnan Masood, Mr. Bilal Shahzad, and Mr. Adnan Amin. Furthermore, Mr. Muhammad Umer Asif, Mr. Syed Basit Ali Jafri, and Dr. Mubashir Husain Rehmani also joined as guest speakers. Over 2000 students from all over Pakistan attended and learned from internationally acclaimed professionals and participated in the competitions with great enthusiasm.
IMOBILE ACM Chapter
The IMOBILE ACM Chapter from India held a webinar July 12th, which was attended by over 60 people. The webinar was titled "Creating datasets for environmental sustainability problems in developing countries" and was presented by Dr. Rijurekha Sen, from IIT Delhi. Countries all over the world, but especially developing countries, are facing unprecedented levels of environmental degradation like air and water pollution and climate change. In this webinar, she addressed the problem of creating necessary environmental datasets in developing countries, where issues such as budget constraint, costly and imported sensors, and lack of widespread broadband networks exacerbate the unavailability of datasets. By taking real-world examples from New Delhi, she delved into how embedded systems/edge computing/IoT is used to augment the data generation process for sustainability problems. To learn more, you can view a recording of her presentations (as well as all past webinars arranged by IMOBILE) at https://imobile.acm.org/past-events/.
Malayan Colleges Laguna ACM Student Chapter
The MCL ACM Student Chapter from the Philippines recently celebrated its 3rd year anniversary. The celebration included a virtual seminar on the importance of UX in developing IT-based solutions. It was held in partnership with the College of Computer and Information Science of MCL on August 27 via Zoom. The event was attended by almost a hundred participants from different year level and degree programs.
The resource speaker for the webinar was Mr. Jordan Aiko P. Deja, one of the directors of UXPH. He emphasized the difference between User Interface and User Experience and how significant UX is when utilized properly in developing IT-based solutions. The participants were able to ask questions and tips on how they should use the concepts in UX to better design and develop their solutions.
Other events held during the chapters anniversary celebration included a Minecraft activity for its members, a virtual freedom wall, and an Anniversary Night where both its alumni and current members got acquainted and played games together.
Greater Rochester ACM SIGGRAPH Chapter
On August 14, the Greater Rochester ACM SIGGRAPH Chapter held a regional live+virtual event. They invited speakers and guests, which included their new friends from the DC ACM SIGGRAPH Chapter! Talks spanned graphics, games, VR, virtual production, and more. For those attending in person, students were available to playtest their VR PhD projects. Later they had masked-social time in the afternoon and set the stage for new upcoming events this year. For more information, you can visit: https://rochestersiggraph.weebly.com/events.html.
Greek ACM-W Chapter
The Greek ACM-W chapter organized their annual summit called GEC (Summit on Gender Equality in Computing). The Summit aimed to promote gender-equal access to the computer-related scientific frontiers, and encouraged women and men in an equal way to achieve their goals and utilize their potential in digital professions. The goal of the Summit was also to celebrate and disseminate the achievements of computer professionals in a fair and gender-equal way.
You can find all its editions recorded in their youtube channel called Greek ACM-W Chapter. The event was very successful and has gained momentum not only in Greece but also at a European scale.
Medicaps University ACM Student Chapter
The Medicaps University ACM Student Chapter in India held a 10 day event called Web Development Bootcamp The bootcamp spanned from July 22-31 and was followed by a session on Career Guidance on August 1st. Well learned professionals from the Google Developers Group were invited as speakers. The bootcamp aimed at making students cognizant with web development and provided them a hands-on experience. Approximately 250 people on average attended the event and had positive views regarding it. Students from varied institutions such as IITs, NITs and other prestigious organizations also participated in the bootcamp. The event was hosted on Zoom. Daily discussion forums along with doubt sessions were organized on the chapters Discord server which made the experience more interactive and smooth for the participants.
Italian ACM SIGCHI Chapter
Where are the frontiers of Human-Computer Interaction? What theories, methodologies, tools, and sensitivities do we need in order to explore uncharted territories? Such questions inspired CHItaly 2021, the 14th edition of the biannual conference of the Italian ACM SIGCHI Chapter in July. The conference started with the first edition of the hybrid Interactive Experiences, connecting artists, conference attendees and the local population. Six workshops reflected about diverse topics at the frontiers of HCI. The doctoral colloquium provided a venue for young researchers to refine their work. Two keynotes (by Albrecht Schmidt and Paola Bertola) opened and closed the conference with reflections on the frontiers of HCI and AI, besides big data and fashion. The conference successfully mobilised a diverse, international audience: half of the papers were authored by Italian scholars, 37% by European Scholars, 8% American and 6% Asian scholars.
Please note, professional chapters interested in holding conferences can find information at: https://www.acm.org/chapters/chapter-sponsored-conferences.
ACM Congratulates all the chapters on their wonderful work.
If your chapter would like to be featured in the chapter spotlight, please email local_activities@acm.org with a description of your recent event.
---
Welcome to Our Newest Chapters
Ashesi University ACM-W Student Chapter - Accra, Ghana (Student)
Carleton University ACM-W Student Chapter - Ottawa, Canada (Student)
CSUF ACM SIGGRAPH Student Chapter - Fullerton, USA (Student)
Darwin ACM SIGCHI Chapter - PARAP, Australia (Professional)
Farmingdale State College ACM Student Chapter - Farmingdale, USA (Student)
Hangzhou ACM Chapter - Hangzhou, China (Professional)
IIT Jodhpur ACM Student Chapter - Jodhpur, India (Student)
La Paz ACM Chapter - La Paz, Bolivia (Professional)
MST ACM-W Student Chapter - Limbe, Malawi (Student)
MUJ ACM SIGBED Student Chapter - Jaipur, India (Student)
NAU North Valley ACM Student Chapter - Phoenix, USA (Student)
OIST ACM Student Chapter - Bhopal, India (Student)
San Agustin University ACM Student Chapter - Arequipa, Peru (Student)
Tehran ACM Chapter - Tehran, Iran (Professional)
TINT ACM Student Chapter - Kolkata, India (Student)
---
Not an ACM Member yet? Whether you are a student or a professional, ACM has great benefits to offer you. Read all about ACM's many benefits and membership options.
---
Chapter and Chapter Member Benefits
Be sure to take advantage of the benefits ACM Chapters and ACM Chapter Members receive.
Read up on Professional Chapter Benefits and Resources, Professional Chapter Member Benefits, Student Chapter Benefits and Resources, and Student Chapter Member Benefits.
Publish Your Work
ACM's prestigious conferences and journals seek top-quality papers in all areas of computing and IT. It is now easier than ever to find the most appropriate venue for your research and publish with ACM.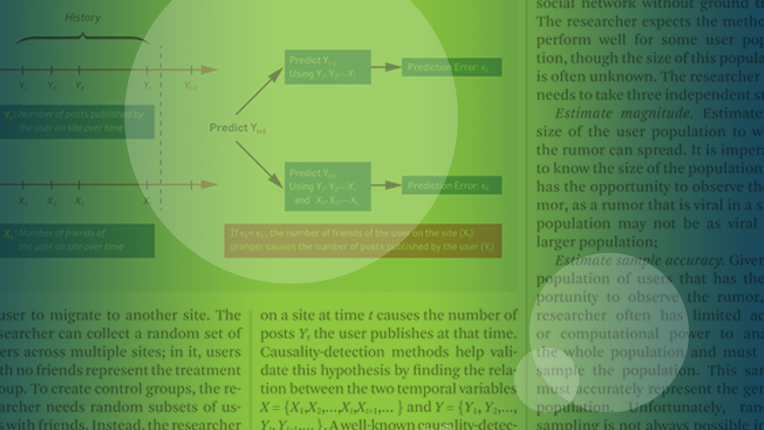 Written by leading domain experts for software engineers, ACM Case Studies provide an in-depth look at how software teams overcome specific challenges by implementing new technologies, adopting new practices, or a combination of both. Often through first-hand accounts, these pieces explore what the challenges were, the tools and techniques that were used to combat them, and the solution that was achieved.