Chapter Member Newsletter
ACM Chapter Member News | June 2022
Welcome to the June 2022 edition of the ACM Chapter Member News.
Chapters are the "local neighborhoods" of ACM. Our Professional and Student chapters worldwide serve as nodes of activity for ACM members and the computing community at large, offering seminars, lectures, and the opportunity to meet peers and experts in many fields of interest. With over 1000 active chapters worldwide, we would like to take the time now to connect with all of you and bring you a few ACM Highlights.
HEADLINES AT A GLANCE:
---
ACM Student Chapter Excellence Award Winners
Congratulations to the winners of the 2021-2022 Student Chapter Excellence Awards! This program recognizes ACM student chapters worldwide that display considerable initiative during the academic year. Chapters submit applications in five areas: Outstanding Chapter Activity, Outstanding Website, Outstanding Recruitment Program, Outstanding Community Service, and Outstanding School Service. Winning chapters in each of these five areas receive $500 and a "best of" icon to proudly display on their chapter's web page. The winners for 2021-2022 are:
-Outstanding Chapter Activities: Princeton University ACM Student Chapter
-Outstanding Website: UCLA ACM Student Chapter
-Outstanding Recruitment: Manipal University Jaipur ACM Student Chapter
-Outstanding Community Service: Universidad Panamericana ACM-W Student Chapter
-Outstanding School Service: ABES ACM-W Student Chapter
Learn more about what's happening at these schools by reading their winning submissions, and how you can enter your school's chapter in next year's competition, on the Student Chapter Excellence Awards website: https://www.acm.org/chapters/student-chapter-excellence-awards
UPE ACM Scholarship Award Deadline: July 1, 2022
The Executive Council of Upsilon Pi Epsilon (UPE) and the Association for Computing Machinery (ACM) wish to encourage academic excellence for students in the computing and information disciplines. This award was initiated in order to raise the importance of academic achievement and professional commitment to ACM student members who are about to enter the computing profession.
All graduate and undergraduate students (past 12th grade, college-level and above), who are ACM members and also members of the ACM Student Chapter at their academic institution are eligible.
Applications are due on July 1, 2022. Up to four winners will be chosen and each will receive $1,000.
To learn more, please visit: upe.acm.org/scholarship. If you have any questions, please contact UPE at [email protected].
2022 Annual Report
ACM's fiscal year is coming to a close which means it is time to submit your ACM Annual Report. The report is for the fiscal year 2022 (July 1, 2021 - June 30, 2022) and should be submitted by August 31, 2022.
To complete the report online, you must log in with your unique chapter web account. Please note, your chapter web account is entirely separate from your personal web account and should be accessible to all officers: acm.org/chapters/chapters/interface.
If you are unsure of your chapter web account or need to reset the password, please use the following link: acm.org/chapters/web-account-links
---
As Fiscal Year 2022 is coming to a close, we are highlighting a few special events that took place this past year:
Manipal University Jaipur ACM Student Chapter
The second wave of the coronavirus in India was the most distressing of all. Many people lost their lives, their loved ones, and their livelihood. It was impossible to comfort another human being in such trying times when even a hand on the shoulder could put you in danger. But it has always been so that in such trying times, humanity breaks apart all barriers and comes together as one. That was the case during the peak of the second wave when the MUJ ACM Student Chapter set up a volunteer service alongside the Covid cell of the campus. The service consisted of a team of volunteers who maintained a database of the availability of beds, medicines, and oxygen tanks, as well as the point of contact in different cities in India. When there was such a shortage of hospital care and human compassion, we tried our best to bridge the gap between the helpers and people in need of aid. There were many people who relied on our database, which was continuously being updated through different volunteers and web scraping technologies. This allowed us to provide accurate information to the people in an emergency. The sense of relief when we were able to secure an oxygen tank or a bed for someone in a crisis was unlike any other. You could feel yourself fighting alongside the valiant hospital workers - everyone trying their best to help as many people as they can. This venture to help the people in need gave another meaning to MUJ ACM Student Chapter's commitment to "Connecting people with Technology". It has been an extremely important aspect of who we are as a community.
College of William & Mary ACM-W Student Chapter
Research by Accenture and Girls Who Code (GWC) suggests that universal access to computing in schools will not address the gender gap, "only by tailoring courses to girls' specific needs can we boost their commitment to computing." Their research also finds that middle school is the most important time to expose girls to programming, and if they have computing experience then they are 18% more likely to show interest throughout their high school and college years. The action items suggested by Accenture and GWC are to 1) deepen girls' hands-on computing experience, 2) change girls' perceptions of computing and 3) support parents and teachers in understanding the wider role of computing.
With these goals in mind, the College of William & Mary ACM-W Student Chapter founded a Girls Robotics program at Williamsburg Public School, Berkeley Middle School in 2017. After several successful years, the COVID pandemic disrupted our ability to offer the program. Our club experienced a decline in membership, classes were offered online, and constant uncertainty made it difficult to plan for the future. At the start of the 2021-2022 school year, a feeling of renewal, excitement, and energy was felt among our executive board and members. We dedicated the Fall semester to recruitment and planning with a goal to formally resume the Girls Robotics program in Spring of 2022 and work to help bridge the gender gap in computer science. During the months of December and January, our Community Service Chair developed detailed lesson plans for a 7-week program geared towards middle school students. Finally on February 8, 2022, we taught our first Girl's Robotics lesson in over a year. With the help of 7 members, we spent the 90 minutes learning names, discussing what computer science is and the power it unlocks, and introducing Micro Bits and block coding. Block coding provides an easy visualization of the logic and procedural components of programming. Students are then able to see their code 'come to life' with the help of Micro Bits, mini computers with several interactive elements where students can really see how software and hardware work in tandem. Students are able to code designs displayed with the LED lights, responses when buttons are pressed, or sounds played through the audio output. Since February 8th, we have covered basic coding concepts such as variables, conditionals, loops, and simple algorithms, which are then applied in the programming of their Micro Bits. We teach about 20 middle school girls at Berkeley Middle School every Tuesday and it truly is a rewarding experience. The girls are attentive during lessons, but it is really inspiring to witness their enthusiasm and excitement when they create their own projects. Our final lesson of the semester was April 12th. While the current pandemic did set back SWC club engagement and plans to expand our community support, we are proud of the service that we have been able to offer this year.
PICT ACM Student Chapter
The PICT ACM Student Chapter organizes Hour of Code every year for children, with a special focus on those who are underprivileged, to introduce them to the field of engineering and computing through a variety of innovative sessions. We make sure they understand the basics of whatever we have to offer and are able to implement it on their own as that is what defines a true learning experience. We conducted sessions from scratch for beginners covering the basics of web development, i.e. HTML and CSS. The attendees enjoyed learning and implementing the code hands-on. We also conducted a session wherein school children from grades 1 to 5 were taught to operate laptops and computers. The session was live-streamed on our own YouTube channel with an overwhelming count of over 200 participants.
Institute of Aeronautical Engineering ACM Student Chapter
The Institute of Aeronautical Engineering hosted the inaugural ceremony for their chapterin April 2022. The event had many facets including a light lamping process, dances, and a devotional prayer song. The welcome address was delivered by Ms. Annie and Ms. P. Mamatha (Treasurer of the ACM Student Chapter). Dr. Tilottama Goswami (Chair, Hyderabad Deccan ACM Chapter) addressed the audience and spoke briefly about the importance of the ACM organisation. Dr. Gopala Krishna Behara (Vice Chair, Hyderabad Deccan ACM Chapter) gave a brief talk on AI and ML. The inspiring words of eminent dignitaries instilled in the college's youth a new and better understanding of today's emerging technologies.
ACM congratulations all the chapters for organizing these successful events.
If your chapter would like to be featured in the chapter spotlight, please email [email protected] with a description of your recent event.
---
Welcome to Our Newest Chapters
BBDITM ACM-W Student Chapter - Lucknow, India (Student)
Boston Java Users ACM Chapter - Groton, MA (Professional)
Concordia University Irvine ACM Student Chapter - Irvine, CA (Student)
GNDECB ACM Student Chapter - Bidar, India (Student)
Guru Nanak Dev Engineering College ACM Student Chapter - Ludhiana, India (Student)
Ho Chi Minh City ACM Chapter - Ho Chi Minh City, Vietnam (Professional)
IIITB ACM SIGCHI Student Chapter - Bangalore, India (Student)
Institute of Aeronautical Engineering ACM Student Chapter - Hyderabad, India (Student)
Instituto Tecnologico de Minatitlan ACM Student Chapter - Minatitlan, Mexico (Student)
KIET ACM Student Chapter - Ghaziabad, India (Student)
Medi-Caps University ACM-W Student Chapter - Indore, India (Student)
NUML ACM Student Chapter - Islamabad, Pakistan (Student)
PDEU ACM Student Chapter - Gandhinagar, India (Student)
PEC ACM Student Chapter - Chennai, India (Student)
Potomac ACM Chapter - Washington, DC (Professional)
PSREC ACM Student Chapter - Sivakasi, India (Student)
Punjab ACM Chapter - Lahore, Pakistan (Professional)
Sarajevo ACM-W Chapter - Sarajevo, Bosnia (Professional)
Shawnee State University ACM Student Chapter - Portsmouth, OH (Student)
Sivakasi ACM Chapter - Sivakasi, India (Professional)
SXCCE ACM-W Student Chapter - Tamil Nadu, India (Student)
TKMIT ACM Student Chapter - Kollam, India (Student)
UET Lahore ACM Student Chapter - Lahore, Pakistan (Student)
UET Peshawar ACM Student Chapter - Peshawar, Pakistan (Student)
University of Victoria ACM Student Chapter - Victoria, Canada (Student)
---
Not an ACM Member yet? Whether you are a student or a professional, ACM has great benefits to offer you. Read all about ACM's many benefits and membership options.
---
Chapter and Chapter Member Benefits
Be sure to take advantage of the benefits ACM Chapters and ACM Chapter Members receive.
Read up on Professional Chapter Benefits and Resources, Professional Chapter Member Benefits, Student Chapter Benefits and Resources, and Student Chapter Member Benefits.
Career Resource
ACM offers lifelong learning resources including online books and courses from Skillsoft, TechTalks on the hottest topics in computing and IT, and more.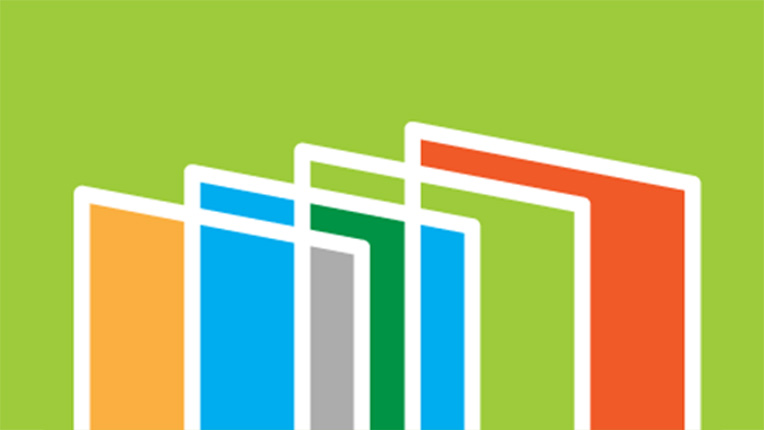 Publish Your Work
ACM's prestigious conferences and journals seek top-quality papers in all areas of computing and IT. It is now easier than ever to find the most appropriate venue for your research and publish with ACM.