Chapter Member Newsletter
ACM Chapter Member News | March 2023
Welcome to the March 2023 edition of the ACM Chapter Member News.
Chapters are the "local neighborhoods" of ACM. Our Professional and Student chapters worldwide serve as nodes of activity for ACM members and the computing community at large, offering seminars, lectures, and the opportunity to meet peers and experts in many fields of interest. With over 900 active chapters worldwide, we would like to take the time now to connect with all of you and bring you a few ACM Highlights.
HEADLINES AT A GLANCE:
---
It is that time of year again! The ACM Student Chapter Excellence Awards recognizes outstanding ACM student chapters. All student chapters in good standing are encouraged to apply for this award in one or more of the following five key areas:
Chapter Activities
Chapter Website
Recruitment Program
Community Service
School Service
To be eligible, active chapters must have all required officers and at least 10 active chapter members listed on the Chapter Admin Interface. Each category has its own online application. To be considered for one or more of these awards, complete the applications found at: https://www.acm.org/chapters/student-chapter-excellence-awards by Tuesday, March 28, 2023, at 11:59 pm EST.
Winning chapters in each of these categories will receive $500 and a "best of" icon to proudly display on their chapter's website. Also, these chapters will be recognized on the ACM website and in ACM MemberNet.
---
ACM would like to congratulate chapters for organizing the following successful events. If your chapter would like to be featured in the chapter spotlight, please email local_activities@acm.org with a description of your recent event.
Santa Clara University ACM Student Chapter
(Santa Clara, USA)
Santa Clara University's ACM Student chapter's annual 24-hour hackathon, Hack for Humanity, celebrated its 10-year anniversary and was an overwhelming success, bringing together a community of nearly 300 computer science enthusiasts who shared a common goal of using their technical skills for social good. The hackathon, which was themed around leveraging technology to make a positive impact on society, saw an impressive turnout of innovative and creative ideas. A total of 52 projects were submitted as final entries, each addressing a unique social issue creatively and meaningfully.
The event provided an excellent platform for participants to collaborate, network, and showcase their technical abilities while also making a real-world difference. From projects that addressed healthcare to those that focused on gaming addiction, the entries were a true testament to the participants' passion for using technology to create a better world. The judges were impressed with the overall quality of the projects and the positive impact they could have.
Hack for Humanity proves annually that computer science can be a powerful tool for social change, and the event has left a lasting impact on its participants. They are looking forward to a better and bigger event next year.
GVPCDPGC ACM Student Chapter
(Visakhapatnam, India)
In February 2023, the GVPCDPGC ACM Student Chapter organized a four-day technical event called AAVISHKAAR-2023, Season-2. This event was in line with the chapter's vision of engaging students through hands-on learning. The four-day event was organized with various activities such as an 8-hour Hackathon, Coding Competitions, Workshops on Full-Stack Development and Internet of Things, and a Technical Quiz focusing on the latest trends in Computing and Cyber security. A total of 398 students participated in various technical events and showcased their talents while enhancing their skills.
Korea ACM SIGCHI Chapter
(Daejeon, Korea)
On February 2nd, the Korea ACM SIGCHI Chapter hosted a panel talk with four invited speakers titled "How to Become a World-leading HCI Researcher in Korea." The panel happened during the Korea HCI conference in High1 Resort, Gangwon province, South Korea. The panel lasted 2 hours, and approximately 60 people attended.
South Korea is one of the leading countries in the HCI field with a great research environment. However, graduate students in Korean institutions still experience different types of difficulties that come with linguistic, geographic, and cultural barriers compared to those in North America. Also, less information is shared on scholarships, internships, employment, and networking for successful, world-class research careers. Therefore, the chapter invited panelists who have been continuing successful research careers and have earned their Ph.D. in Korea. The panelists discussed their academic journeys. The goal was for the audience (which included students who are considering entering a Ph.D. program at a HCI graduate school in South Korea or are currently in an HCI graduate program in South Korea) to be motivated and take a step further as world-class researchers in the HCI field through building broader experiences and diverse connections.
Vancouver ACM SIGGRAPH Chapter
(Vancouver, Canada)
In December of 2022, the Vancouver ACM SIGGRAPH Chapter hosted an online webinar on the making of the award-winning short film "The Boy, the Mole, the Fox and the Horse." The presentation, which features the film's producer Cara Speller, director Peter Baynton, and author and illustrator Charlie Mackesy, provides an overview of the process of adapting Mackesy's book during the pandemic while keeping intact the book's delicate artwork and powerful message of hope. The webinar was released on the chapter's YouTube channel on December 25 to coincide with the release of the film. To date, it has accumulated over 35,000 views.
MTSU ACM SIGGRAPH Student Chapter
(Tennessee, USA)
On February 17th, the MTSU ACM SIGGRAPH Student Chapter hosted a guest speaker night featuring renowned industry professional, Louie del Carmen! Louie has been an active member of the preproduction community for over 20 years, having worked on films such as Frozen 2, Spiderman: Into the Spiderverse, Kung Fu Panda Series, and more. Sharing the ups, downs, and overall experiences of his career inspired many students and provided very valuable insight to those working toward specializing in preproduction. Over 50 members attended the event, and everyone left with smiles on their faces, including Louie del Carmen. In addition to membership presence, officers of the university newspaper were also in attendance to get coverage of the event. All of us here at MTSU ACM SIGGRAPH Student Chapter were very grateful he made the time to speak to us and hope to hear from him again sometime in the future!
University of Calgary ACM-W Student Chapter
(Calgary, Canada)
The University of Calgary ACM-W Student Chapter had the pleasure of hosting their annual hit Networking Event. By inviting representatives from some of the biggest tech companies in Calgary such as Synopsys, AltaML, and Vog, they aimed to create an intimate environment where students could get the first-hand feel of what it's like to join the industry. This year, the 5-minute presentations prepared by each company followed by the 'speed-networking' segment introduced students to some of the local companies' breakthroughs in AI, software development, and more. The event turnout and the feedback received proved that the chapter successfully fostered their mission, and their annual Networking Night will be returning in the Fall!
JNTUGV CEV(A) ACM Student Chapter
(Vizianagaram, India)
On February 4, 2023, the JNTUGV CEV(A) ACM Student Chapter held 'Food for All Activity', a food drive at the Rainbow Children's Home and Railway Station, Vizianagaram, to donate food to the poor and needy. Clean and hygienic food was donated to 110 people. This was the chapters first community outreach program aimed towards making a positive impact on society. This event saw donations from many people willing to contribute to the cause. The event was executed by 12 volunteers for the distribution activity and many more working in the background.
SIGHPC Systems Professionals ACM Chapter
(Virtual)
On November 14th, 2022, the SIGHPC SYSPROS ACM Chapter hosted the SIGHPC Systems Professionals Workshop at SC22 in Dallas, Texas. The event attracted approximately 200 attendees with a program that included 6 presentations and a period of open discussion on hot topics within the community. For the invited speaker they welcomed Susan Coghlan, who serves as Project Director/Exascale Computing Systems Deputy Director for ALCF, to talk about the Aurora Exascale system and the work and progress made to bring the system closer to running production workloads. Additionally, they held a joint social event that included the CaRCC Systems facing track community that was held the night before the workshop at SC.
Amal Jyothi College of Engineering ACM Student Chapter
(Kottayam, India)
Advanced Python Workshop (December 2022) was a three-day advanced Python workshop designed for people with a good understanding of Python and were looking to expand their skills and knowledge. This workshop was led by Mr. Deepu Benson, Professor of the Computer Science Department, Amal Jyothi College of Engineering, Kerala, India. The workshop covered a range of advanced topics such as:
-Object-oriented programming (OOP): Participants learned how to write Python code using OOP concepts such as classes, objects, inheritance, and polymorphism.
-Data analysis and visualization: The workshop covered libraries such as NumPy, Pandas, and Matplotlib which are commonly used in data analysis and visualization with Python.
-Advanced Python libraries and tools: Participants learned about other advanced Python libraries and tools such as Cython, PyPy, and Jupyter Notebooks.
By the end of the workshop, participants had a deeper understanding of advanced Python concepts and were better equipped to write efficient, high-quality Python code.
Indonesia ACM SIGCHI Chapter
(Jakarta, Indonesia)
The 8th International HCI and UX Conference in Indonesia (CHIuXiD 2022) was held on November 19th, 2022, hybrid in Bali, with over 200 global delegates participating as presenters and participants. Indonesia ACM SIGCHI Chapter hosted the conference with the support of Bina Nusantara University. CHIuXiD aims to foster digital innovation and transformation through human-computer interaction and interaction design. Distinguished keynote speakers, including Prof. Stephen Brewster, Prof. Ellen Yi-Luen Do, and Dr Eunice Sari, delivered insightful presentations, and attendees had the opportunity to present their innovative works. Since the first CHIuXiD in 2015, the conference has been a melting pot of multi-generational researchers. It has helped researchers, professionals, and young HCI and UX talent develop their work and skills through constructive synchronous interaction with experienced academics.
---
Welcome to Our Newest Chapters
Air University Multan ACM-W Student Chapter - Multan, Pakistan (Student)
Ankara University ACM Student Chapter - Ankara, Turkey (Student)
AUK ACM Student Chapter - Slamiya, Kuwait (Student)
BSACIST ACM Student Chapter - Chennai, India (Student)
BYU Idaho ACM-W Student Chapter - Rexburg, USA (Student)
Case Western Reserve University ACM Student Chapter - Cleveland, USA (Student)
Chandigarh University ACM Student Chapter - Mohali, India (Student)
Dartmouth College ACM Student Chapter - Hanover, USA (Student)
Dayananda Sagar University ACM Student Chapter - Bengaluru, India (Student)
DUET ACM Student Chapter - Karachi, Pakistan (Student)
FCUSD ACM Student Chapter - Rancho Cordova, USA (Student)
Islamia University of Bahawalpur ACM Student Chapter - Bahawalpur, Pakistan (Student)
JAIN (Deemed-to-be University) ACM Student Chapter - Bangalore, India (Student)
JNNCE ACM Student Chapter - Shivamogga, India (Student)
Kettering University ACM Student Chapter - Flint, USA (Student)
Matrusri Engineering College ACM Student Chapter - Hyderabad, India (Student)
MUJ ACM SIGAI Student Chapter - Jaipur, India (Student)
Orange Coast College ACM Student Chapter - Costa Mesa, USA (Student)
PACE ACM Student Chapter - ONGOLE, India (Student)
PHU ACM Student Chapter - Amman, Jordan (Student)
RAIT ACM-W Student Chapter - Navi Mumbai, India (Student)
RKCE ACM Student Chapter - VIJAYAWADA, India (Student)
RMDEC ACM Student Chapter - Chennai, India (Student)
RVITM ACM Student Chapter - Bangalore, India (Student)
SAIT Indore ACM Student Chapter - Indore, India (Student)
SRGEC ACM Student Chapter - Gudlavalleru, India (Student)
Stevens IT ACM Student Chapter - Hoboken, USA (Student)
SVCET ACM Student Chapter - Chittoor, India (Student)
TCET ACM SIGAI Student Chapter - Mumbai, India (Student)
University of Akron ACM Student Chapter - Akron, USA (Student)
University of Central Florida ACM SIGGRAPH Student Chapter - Orlando, USA (Student)
Universität St. Gallen ACM Student Chapter - St. Gallen, Switzerland (Student)
USC ACM SIGGRAPH Student Chapter - Los Angeles, USA (Student)
VRS ACM SIGAI Student Chapter - Vijayawada, India (Student)
---
Not an ACM Member yet? Whether you are a student or a professional, ACM has great benefits to offer you. Read all about ACM's many benefits and membership options.
---
Chapter and Chapter Member Benefits
Be sure to take advantage of the benefits ACM Chapters and ACM Chapter Members receive.
Read up on Professional Chapter Benefits and Resources, Professional Chapter Member Benefits, Student Chapter Benefits and Resources, and Student Chapter Member Benefits.
Written by leading domain experts for software engineers, ACM Case Studies provide an in-depth look at how software teams overcome specific challenges by implementing new technologies, adopting new practices, or a combination of both. Often through first-hand accounts, these pieces explore what the challenges were, the tools and techniques that were used to combat them, and the solution that was achieved.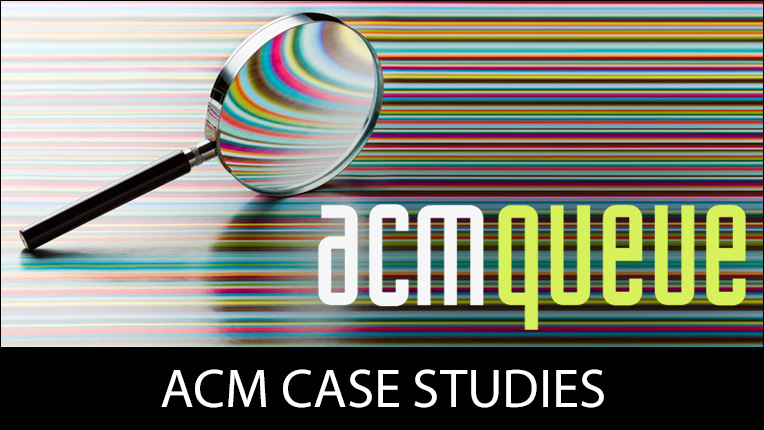 Publish Your Work
ACM's prestigious conferences and journals seek top-quality papers in all areas of computing and IT. It is now easier than ever to find the most appropriate venue for your research and publish with ACM.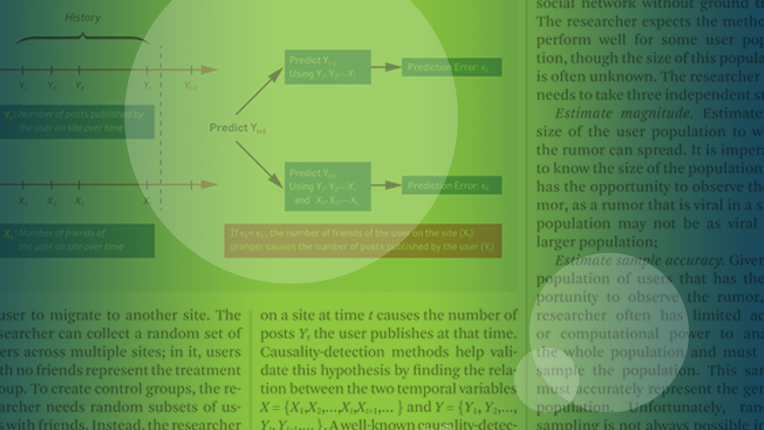 Career Resource
ACM offers lifelong learning resources including online books and courses from Skillsoft, TechTalks on the hottest topics in computing and IT, and more.