Chapter Member Newsletter
ACM Chapter Member News | September 2023
Welcome to the September 2023 edition of the ACM Chapter Member News.
Chapters are the "local neighborhoods" of ACM. Our Professional and Student chapters worldwide serve as nodes of activity for ACM members and the computing community at large, offering seminars, lectures, and the opportunity to meet peers and experts in many fields of interest. With over 900 active chapters worldwide, we would like to take the time now to connect with all of you and bring you a few ACM Highlights.
HEADLINES AT A GLANCE:
---
2023 Annual Reports Overdue
Chapters were required to submit their 2023 Annual Reports by August 31st. Thank you to all those Chapters who have done so. Any active Chapter who has neglected to file this report is scheduled to be put on probation, while Chapters on probation are scheduled to be de-chartered on November 1st. If you would like to keep your Chapter active, be sure to complete this Annual Report before November.
To complete the report online, you must log in with your unique Chapter web account at https://services.acm.org/public/chapters/chapterprofile/chapteradmin.cfm. Please note, your Chapter web account is entirely separate from your personal web account.
If you are unsure of your Chapter web account or need to reset the password, please visit: https://www.acm.org/chapters/web-account-links. If you have any questions, please do not hesitate to contact local_activities@acm.org.
---
ACM would like to congratulate chapters for organizing the following successful events. If your chapter would like to be featured in the chapter spotlight, please email local_activities@acm.org with a description of your recent event.
VRS ACM Student Chapter
(Vijayawada, India)
"Game of CEOs" was a dynamic and engaging event organized by the VRS ACM Student Chapter with the aim of fostering innovation, entrepreneurship, and collaboration among students. Spanning from February 24 to August 18, 2023, the event drew enthusiastic participation from students across India.
Participants were challenged to pitch innovative startup ideas that demonstrated a positive impact on society and showcased the potential for long-term success. The event encompassed two key stages:
1. Idea Submission and Evaluation:
Participants submitted their creative pitches, which ranged from groundbreaking shifts in food production methods to urban plant care solutions. Each idea was rigorously evaluated based on its feasibility, business potential, and societal impact.
2. Finalist Pitches and Judging:
After meticulous evaluation, two standout finalists emerged. The first team proposed a visionary transition from traditional agriculture to aqua-farming, offering cost-effective equipment that revolutionizes the aquaculture industry. The second team introduced an ingenious app concept that guides urban dwellers in plant care while also functioning as a platform for purchasing plants, manure, fertilizers, and more.
Singapore ACM SIGKDD Chapter
(Singapore)
On July 19, 2023, the Singapore ACM SIGKDD Chapter organized a full-day symposium on data science and knowledge discovery. This event engaged Singapore-based researchers in the field, attracting 70 participants with significant representations from both industry and academia. The symposium boasted a rich program, featuring two invited talks, an interactive data science panel, and a collection of 9 oral and 13 poster presentations among which several works had been accepted by KDD'23. The spectrum of talks and presentations encompassed a wide array of data science subjects, delving into both established and emerging themes, including the implications of large language models to the field, and trustworthy mining and learning techniques. Several best presentation and runner-up awards were selected. It was a time for learning as well as networking and fellowship, facilitating a deep exchange of insights and ideas.
The event was sponsored by Huawei, as well as the School of Computing and Information Systems, Singapore Management University. See a more detailed blog post with pictures here: https://kdd.sg/2023/07/25/singapore-acm-sigkdd-symposium-2023
Bangalore ACM Chapter
(Bangalore, India)
The Bangalore ACM Chapter and International Institute of Information Technology (IIIT) - Bangalore organized a special "Greet and Meet" session with Professor Jeffrey Ullman, which took place on July 12, 2023. There were more than 230 participants, which included approximately 20 industry professionals from the ACM Professional chapter and at least 210 students from IIIT-Bangalore. The session offered a forum to the participants to engage with Professor Ullman, hear about his ground-breaking contributions, and ask questions. It also enabled the Bangalore ACM Chapter members to come together and connect. There was an overwhelming response from the participants who were eager to interact and hear Professor Ullman's views on the future of computing, and the impact of large language models in computer science. Further, Professor Ullman discussed a desirable approach to choosing research topics, pursuing research, and publishing papers.
Wentworth Institute of Technology ACM Student Chapter
(Boston, USA)
From June 23-24, the Wentworth ACM Student Chapter orchestrated an immersive VR Jam event at Wentworth Institute of Technology. This event entailed students' to conceive VR applications individually or collaboratively. The event's inaugural day featured a series of workshops and enlightening talks led by seasoned professionals well-versed in VR applications and team coordination. Esteemed guest speakers included Professor Jody Gordon, Nasri Mahsa, Trent Simmons, and Joseph Schnackertz, all of whom shared their insights into VR's myriad applications or team coordination and prior game jam experiences, enabling students to glean inspiration for their two-day development sprint. The CS department's experienced professors provided invaluable guidance throughout the process, leading to the creation of an array of applications spanning exercise aides to interactive games. Notably, the VR Jam concluded with two standout teams: the first-place victors devised a captivating snow-boarding game replete with tree-dodging challenges, while the second-place achievers crafted a physically immersive VR game that mandated players' movement for navigation and goal achievement.
Nazarbayev University ACM-W Student Chapter
(Astana, Kazakhstan)
Nazarbayev University ACM-W Student Chapter held 'Code Girl Summer 2023 Camp' from July 31st to August 6th. This was a free week-long offline web development camp for girls ages 15 to 18 at Nazarbayev University.
The event was organized by the ACM-W Student Chapter in partnership with EPAM Kazakhstan. There were 175 applications, nearly 40 participants, and 9 hackathon teams.
The program of the camp included 10 lectures from our mentors, and 4 guest lectures from specialists from EPAM Kazakhstan, One Technologies, KazDream, and Yandex. Participants chose one of 2 tracks, Frontend Development or Backend Development, to study in depth during the first 5 days of the camp. In the last 2 days girls participated in a Web Development Hackathon, with 3 winning teams in the end.
National Chi Nan University ACM Student Chapter
(Nantou County, Taiwan)
From July 16 to 18, the NCNU ACM Student Chapter held a Flask camp during the summer vacation for high school students in northern Taiwan. The camp was funded by the government; high school students did not need to pay any expenses to attend.
The camp focused on teaching Flask, a Python framework for creating web applications. Students learned how to create their own websites, from setting up a development environment to writing code and debugging. The core members of the ACM Student Chapter served as teaching assistants for the camp, assisting students with their assignments and answering their questions. They also simplified the web programming concepts so that students could understand them easily.
After the camp, students provided positive feedback about learning Python programming with Flask. Many said this was the first time they learned how a webpage was created, and many students were amazed at how easy it is to write a web application using Flask to interact with users. Local high school teachers expressed hope that the camp would be held again next year.
Vardhaman College of Engineering ACM Student Chapter
(Shamshabad, India)
On August 4, 2023, Vardhaman College of Engineering ACM Student Chapter in association with Departments of CSE and CSE(AIML) from Vardhaman College of Engineering hosted an exclusive Web Designing Expo in which 150 enthusiastic students participated.
Throughout the day, attendees were treated to a diverse array of web development projects. These presentations not only highlighted individual achievements but also fostered an environment of knowledge sharing and peer-to-peer learning.
The exclusive Web Designing Expo for students demonstrated Vardhaman's commitment to nurturing talent and promoting interdisciplinary collaboration. The participating students presented various web applications designed by them across domains like e-commerce, health, education, etc.
CSOFT ACM Chapter
(China)
CSOFT ACM Chapter held Internetware 2023, the 14th Asia-Pacific Symposium on Internetware, on August 4-6 in Hangzhou, China. Internet provides a global open infrastructure for exchanging and sharing of various resources for the people all over the world. The rapid development and the wide application of the Internet makes it become a new mainstream platform for software to be used, developed, deployed and executed. The symposium provided a forum for researchers and practitioners to discuss the trending software technologies in the Internet era. The symposium included three keynotes from leading researchers and eight technical sessions that cover the recent developments in this area.
Cyprus SIGACCESS ACM Chapter
(Limassol, Cyprus)
On May 19, 2023 a national event in the framework of the European Accessibility Resource Centre AccessibleEU [1] was organized in Cyprus, at the European University Cyprus, with the involvement of the Cyprus ACM SIGACCESS Chapter. The event focused on Accessible and Assistive technology in Education [2] and included presentations of relevant initiatives and projects, as well as parallel workshops on accessibility and inclusive learning.
[1]https://ec.europa.eu/social/main.jsp?catId=1612&langId=en
[2] https://ec.europa.eu/social/main.jsp?langId=en&catId=1612&eventsId=2091&furtherEvents=yes
DUET ACM Student Chapter
(Karachi, Pakistan)
On July 18, 2023, the DUET ACM Student Chapter had a Logiclab Hackathon. The LogicLab Hackathon was a dynamic and innovative event that brought together a diverse group of 55 to 60 students. Fueled by the spirit of collaboration and creativity, participants engaged in intensive problem-solving sessions, coding challenges, and brainstorming activities. The event served as a platform for budding talents to showcase their coding skills, design thinking, and teamwork as they tackled real-world challenges within a limited timeframe. With a focus on fostering a vibrant learning environment, the LogicLab Hackathon encouraged participants to think outside the box, develop unique solutions, and build connections with like-minded peers.
---
Welcome to Our Newest Chapters
American University of Beirut ACM Student Chapter - Beirut, Lebanon (Student)
Amrita Vishwa Vidyapeetham ACM Student Chapter - Amaravati, India (Student)
APEC ACM Student Chapter - Chengalpattu, India (Student)
B P Poddar Institute of Management & Technology ACM Student Chapter - Kolkata, India (Student)
Baylor University ACM-W Student Chapter - Waco, USA (Student)
Cairo ACM Chapter - Giza Governorate, Egypt (Professional)
Canberra ACM SIGCHI Chapter - Canberra, Australia (Professional)
Innovative Digital Transformation ACM Chapter - Amman, Jordan (Professional)
KLE Tech Univ Dr. MSSCET ACM Student Chapter - Belagavi, India (Student)
LBRCE ACM Student Chapter - Mylavaram, India (Student)
Madanapalle ITS ACM Student Chapter - Madanapalle, India (Student)
Meerut ACM Chapter - Meerut, India (Professional)
Missouri State University ACM Student Chapter - Springfield, USA (Student)
MIT Moradabad ACM Student Chapter - Moradabad, India (Student)
NUML Faisalabad ACM Student Chapter - Faisalabad, Pakistan (Student)
Oral Roberts University ACM-W Student Chapter - Tulsa, USA (Student)
SIGHPC Computing Continuum ACM Chapter - Porto Alegre, Brazil (Professional)
Tennessee State University ACM Student Chapter - Nashville, USA (Student)
UC Santa Cruz ACM SIGCHI Student Chapter - Santa Cruz, USA (Student)
UCEK ACM Student Chapter - Kakinada, India (Student)
UM6P ACM Student Chapter - Benguerir, Morocco (Student)
University of Patras ACM Student Chapter - Patra, Greece (Student)
University of Science and Technology Beijing ACM Student Chapter - Beijing, China (Student)
---
ACM Conference Discounts
You can find discounts for Special Interest Group (SIG) Conference registration fees plus access to more than 170 international conferences, symposia, and workshops at: https://dl.acm.org/conferences.
---
Not an ACM Member yet? Whether you are a student or a professional, ACM has great benefits to offer you. Read all about ACM's many benefits and membership options.
---
Chapter and Chapter Member Benefits
Be sure to take advantage of the benefits ACM Chapters and ACM Chapter Members receive.
Read up on Professional Chapter Benefits and Resources, Professional Chapter Member Benefits, Student Chapter Benefits and Resources, and Student Chapter Member Benefits.
Written by leading domain experts for software engineers, ACM Case Studies provide an in-depth look at how software teams overcome specific challenges by implementing new technologies, adopting new practices, or a combination of both. Often through first-hand accounts, these pieces explore what the challenges were, the tools and techniques that were used to combat them, and the solution that was achieved.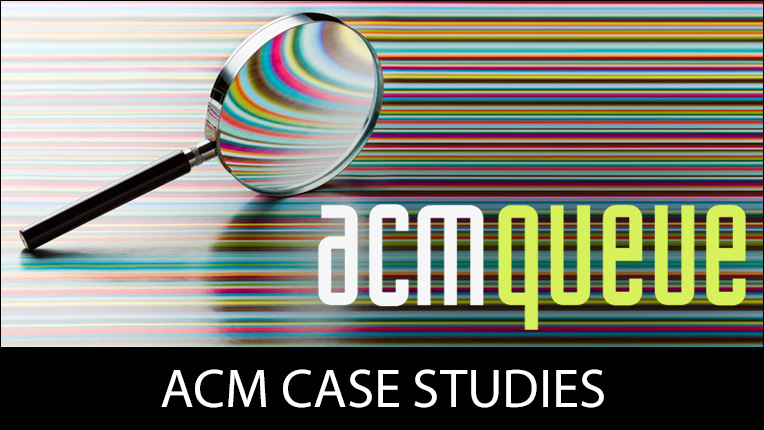 Publish Your Work
ACM's prestigious conferences and journals seek top-quality papers in all areas of computing and IT. It is now easier than ever to find the most appropriate venue for your research and publish with ACM.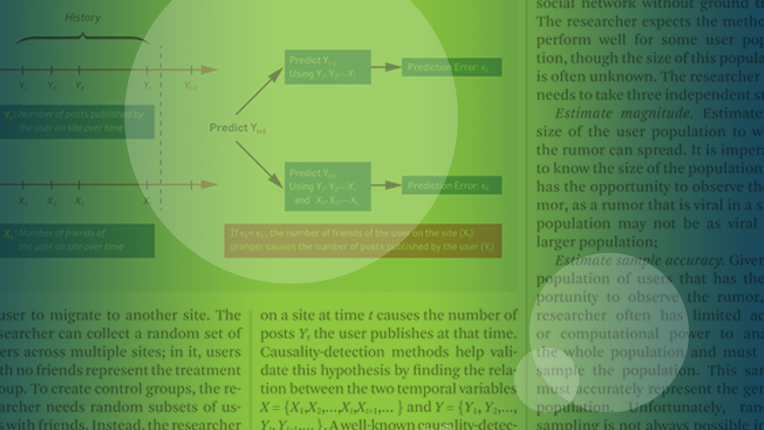 Career Resource
ACM offers lifelong learning resources including online books and courses from Skillsoft, TechTalks on the hottest topics in computing and IT, and more.