Administrative Interface
Allows you to manage your chapter's member roster, update your chapter's contact information, and much more!
Chapter Web Tools
ACM offers chapters the following web tools:website hosting, wikis and blogs. For more information please go to: http://www.acm.org/chapters/student-chapter-web-tools
Local Activities Calendar
You can let chapter members, ACM members, and other computing professionals, know about your upcoming events: https://www.acm.org/chapters/local-activities
Membership Promotion
The headquarters office can help chapters planning ACM membership drives by providing ACM Membership brochures and promotional materials. Find out more information at: https://www.acm.org/chapters/chapter-promotional-materials
Chapter Outreach
ACM offers to publicize noteworthy chapter events to ACM members in their specified area. The person requesting such services must be an active chapter officer, and should make the request here at least 48 hours before the event. Chapters are limited to one message per month.
Some examples of newsworthy items include:
Joint meetings with other societies

Speakers from our Distinguished Speakers Program

Workshops or seminars

Special awards or recognition

Scholarships

Contests/competitions
Distinguished Speakers Program
The ACM Distinguished Speakers Program is one of the premier technology outreach programs in the computing industry. Each year several dozen distinguished computing professionals serve as current ACM Distinguished lecturers.
Recognition of Service Certificates
Recognition of service certificates for outgoing chairpersons who have served at least one year in office will be issued free of charge upon written request. The ACM President and Secretary sign these certificates. Send your request to [email protected].
Certificate of Charter
If you would like a Cerfiticate of Charter PDF, please make a request to [email protected].
Chapter Member Newsletter
Receive a quarterly update on all the latest and greatest happenings, specific to our ACM Chapters!
Depository for Bylaws
Headquarters coordinates the initial bylaws for new chapters and the processing of bylaw amendments with the ACM COO. Copies of each chapter's bylaws are available through the Chapter Administrative Interface in the vitals section.
ACM Business Insurance Coverage
The Commercial Package covers ACM legal liability for negligent acts on the part of ACM employees, volunteers, ACM Professional, Special Interest Group (SIG), and Student Chapters causing bodily injury, personal injury, or property damage to a third party up to $1 million each occurrence and $2 million aggregate as long as the suit is brought in the US; the following major perils worldwide are covered:
injury arising out of accidents

property damage arising out of accidents

personal injury (false arrest, invasion of privacy, libel and slander)

serving alcoholic beverages

fire legal liability (if ACM causes a fire in leased premises)

liability for business contracts (covers legal liabilities for damage or loss of property and bodily injury ACM would be responsible for in contracts, but would not cover non-performance)
Publish Your Work
ACM's prestigious conferences and journals seek top-quality papers in all areas of computing and IT. It is now easier than ever to find the most appropriate venue for your research and publish with ACM.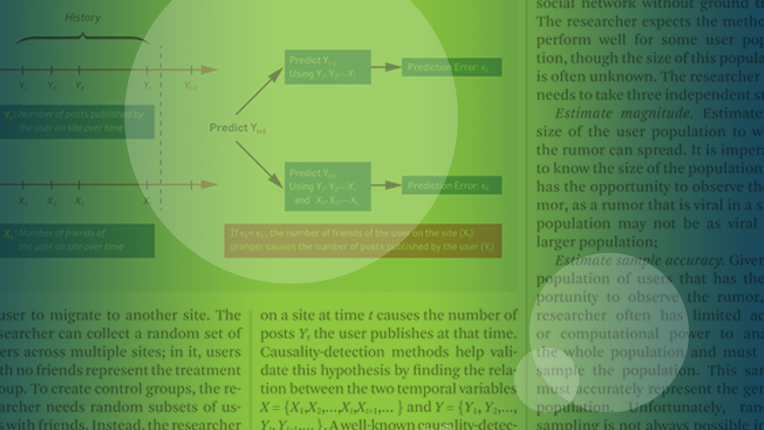 Career Resource
ACM offers lifelong learning resources including online books and courses from Skillsoft, TechTalks on the hottest topics in computing and IT, and more.