Johns Hopkins University Press
Johns Hopkins University Press - save 20%
John Hopkins University Press is offering ACM members a 20% discount on the following book: "NetPolicy.com: Public Agenda for a Digital World"
Information about the book:
Leslie David Simon offers a panoramic view of the Internet's cyclonic effects on national and global institutions, ranging from government and finance to health care, education and industry. To cope with this digital revolution, the author provides a comprehensive prescription for crucial public policy needs. Beginning with the worldwide struggle between government control and private sector leadership of the Net, he looks at the basic properties of the Net: its disregard of national boundaries; its virtual nature; and its impacts on the global economy, democracy, money, power, ecology, and culture. The book asks how we can encourage the healthy growth of the Net and avoid its darker side effects. Examining the current approaches of numerous governments and international organizations, NetPolicy.Com covers such critical issues as privacy, free expression, access, international trade, security, taxation, telecommunications regulation, legal frameworks, and government research.
6 x 9, 464 pp.
1-930365-03-9 $22.95 paperback
1-930365-02-0 $60.00 hardcover
Ordering Information: Johns Hopkins University Press
2715 North Charles St.
Baltimore, MD 21218
Phone: 1-800-537-5487
Fax: 1-410-516-6998
tbrewster@mail.press.jhu.edu
Please reference the promotional code NSA when ordering this book
For Practitioners
ACM Queue's "Research for Practice" is your number one resource for keeping up with emerging developments in the world of theory and applying them to the challenges you face on a daily basis. RfP consistently serves up expert-curated guides to the best of CS research, and relates these breakthroughs to the challenges that software engineers face every day. In this installment of RfP is by Nitesh Mor, a PhD candidate at UC Berkeley working on the next generation of globally distributed computer systems with a special focus on data security and privacy. Titled "Edge Computing," this RfP gives an overview of some of the most exciting work being done in the area of computing infrastructures and applications. It provides an academic view of edge computing through samples of existing research whose applications will be highly relevant in the coming years.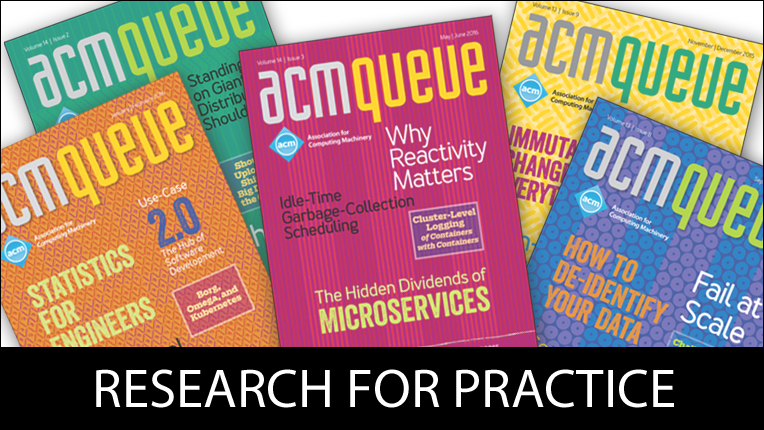 Written by leading domain experts for software engineers, ACM Case Studies provide an in-depth look at how software teams overcome specific challenges by implementing new technologies, adopting new practices, or a combination of both. Often through first-hand accounts, these pieces explore what the challenges were, the tools and techniques that were used to combat them, and the solution that was achieved.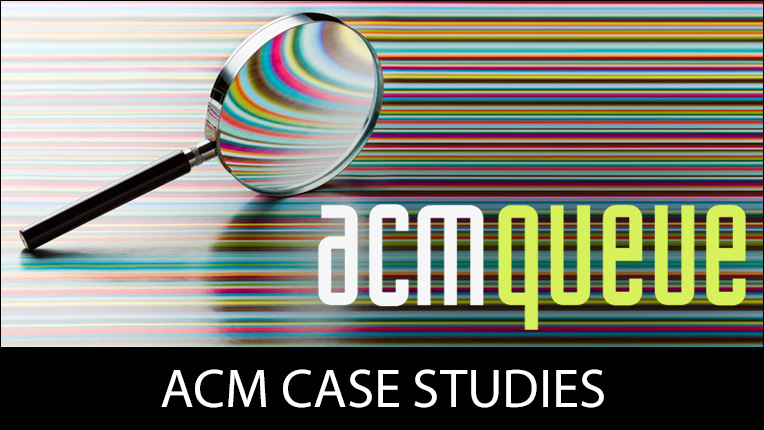 Why I Belong to ACM
Hear from Bryan Cantrill, vice president of engineering at Joyent, Ben Fried chief information officer at Google, and Theo Schlossnagle, OmniTI founder on why they are members of ACM.