Springer - save 10%
Use the following URL to get your special 10% ACM discount* on every Springer book, one of the premier publishers of scientific books, journals, and software in computer science for both the practitioner and the academic, including texts, monographs, and ACM's own distinguished dissertations (Lecture Notes in Computer Science): springeronline.com
Please use promotion code SD002 on the Springer website to take advantage of the 10% discount. Offer is also valid for telephone orders (1-800-SPRINGER). You must mention SD002 when ordering.
*Discount is not valid on journals and cannot be combined with other offers.
Why I Belong to ACM
Hear from Bryan Cantrill, vice president of engineering at Joyent, Ben Fried chief information officer at Google, and Theo Schlossnagle, OmniTI founder on why they are members of ACM.
For Practitioners
ACM Queue's "Research for Practice" serves up expert-curated guides to the best of computing research, and relates these breakthroughs to the challenges that software engineers face every day. This installment, "The DevOps Phenomenon" by Anna Wiedemann, Nicole Forsgren, Manuel Wiesche, Heiko Gewald and Helmut Krcmar, gives an overview of stories from across the industry about software organizations overcoming early hurdles of adopting DevOps practices, and coming out on the other side with tighter integration between software and operations teams, faster delivery times for new software features, and achieving higher levels of stability.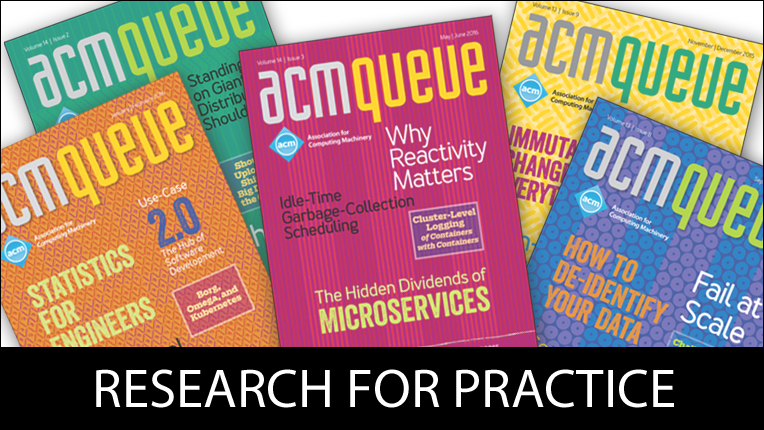 Career Resource
ACM offers lifelong learning resources including online books from O'Reilly, online courses from Skillsoft, TechTalks on the hottest topics in computing and IT, and more.