ACM Lifetime Membership is available to ACM Professional Members in three age tiers. Pricing is determined as a multiple of current professional rates. The ACM Digital Library may be added to the package following the same model.
ACM Lifetime Membership Dues Rates
ACM Lifetime Membership rates are available at three levels based on age:
Age 49 and under - 20 times the current professional dues rate:
$1,980 Professional Membership, $3,960 with Digital Library
Age 50 to 59 - 15 times the current professional dues rate:
$1,485 Professional Membership, $2,970 with Digital Library
Age 60 and above - 10 times the current professional dues rate:
$990 Professional Membership, $1,980 with Digital Library
ACM Lifetime Membership Advantages
There are two clear advantages to a Lifetime Membership for an ACM Member:
An ACM Lifetime Member enjoys the convenience of making a single payment for their entire tenure as an ACM Member
An ACM Lifetime Member is protected from future ACM price increases.
ACM Lifetime Membership Application Process
ACM Professional Members may apply for Lifetime Membership upon their original application, or during the course of their Professional Membership. ACM Lifetime Membership dues are based on the age of the member at the date of application and the standard Professional Member Dues rate at that time. Lifetime Membership applicants may also opt to include the ACM Digital Library in their Lifetime Membership Package, with the pricing structure based on age tiers and current pricing.
Yearly Subscriptions
You may add or renew ACM subscriptions (the Digital Library, Publications or Special Interest Groups) for one year by selecting the appropriate buttons at the checkout page.
ACM Lifetime Membership Limitations
Past Professional or Student Member dues payments cannot be applied towards Lifetime Membership dues. Additional discounts cannot be applied to ACM Lifetime Membership. ACM reserves the right to change or substitute the benefits, products or services included in a member's original Lifetime Membership Package at any time.
ACM Lifetime Membership Online Application Form
For additional assistance, please contact:
ACM Member Services Department
acmhelp@acm.org
PH: +1.212.626.0500
Written by leading domain experts for software engineers, ACM Case Studies provide an in-depth look at how software teams overcome specific challenges by implementing new technologies, adopting new practices, or a combination of both. Often through first-hand accounts, these pieces explore what the challenges were, the tools and techniques that were used to combat them, and the solution that was achieved.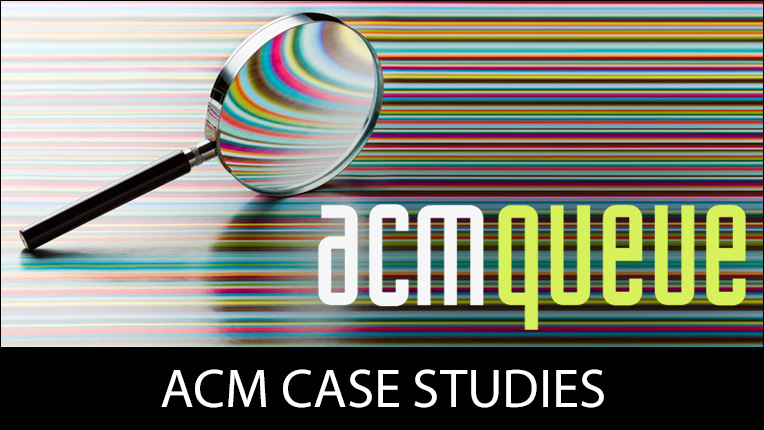 Publish Your Work
ACM's prestigious conferences and journals seek top-quality papers in all areas of computing and IT. It is now easier than ever to find the most appropriate venue for your research and publish with ACM.