ACM Preferred Employers
Join the list of ACM Preferred Employers who provide their technical staffs with essential ACM benefits!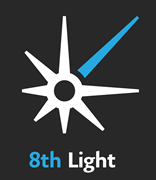 As a custom software development company, 8th Light builds software—from mobile to microservices—that is beautiful, durable, and shows pride in workmanship. Visit the website.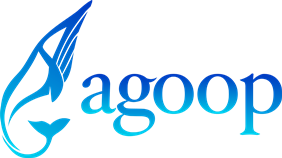 Industry pioneer AGOOP merges location information with big data to provide businesses with detailed, comprehensive information. Visit the website.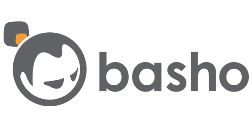 Basho Technologies, Inc. is a distributed systems company dedicated to developing disruptive technology that simplifies enterprises' most critical data management challenges. Visit the website.

Coherent Labs develops highly technological products for user interface creation. We enable developers and designers to use the latest innovations in the industry, incorporating modern technologies such as HTML5 and CSS3. The intuitive workflow and fast iterations of the authoring tools greatly reduce UI development time. Visit the website.

FastMail is an employee-owned email services company that aims to act as a good steward to its users' data and as a good internet citizen. Visit the website.

FullStory is a customer experience platform that empowers every person in your company to help build the best online experience for your customers. Visit the website.

HashiCorp provides a suite for users to provision, secure and run any infrastructure for any application. Customers use the HashiCorp Product Suite to help them accelerate their adoption of cloud and DevOps. Visit the website.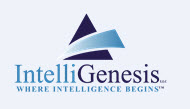 IntelliGenesis LLC is a veteran-owned, woman-owned small business established in 2007. We provide intelligence analysis, artificial intelligence, computer network operations, and cyber related internal research and development services to support dynamic mission needs. Our mission is to improve the analysis, protection, and defense of National Security missions through our partnership with the customer, our commitment to the missions, and our dedication to our employees. Visit the website.

Joyent is the high-performance cloud infrastructure company, offering the only solution specifically built to power real-time web and mobile applications. Visit the website.

Layershift provides customer centric cloud hosting solutions; we guide and help people get maximum benefit from the web technologies required by their online presence. Visit the website.

MariaDB frees companies from the costs, constraints and complexity of proprietary databases. Pluggable, purpose-built storage engines support transactional, analytical or hybrid use cases. Enterprises can now depend on a single complete database for all their needs, whether on commodity hardware or their cloud of choice. Visit the website.

MojoTech helps transform businesses with cloud based software solutions using progressive technologies. Operating at the intersection of lean product development, user-centric design, and engineering excellence, MojoTech builds progressive, scalable, value-driven software applications that solve serious problems. Visit the website.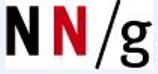 Nielsen Norman Group provides evidence-based user experience research, training and consulting. We conduct groundbreaking research, evaluate user interfaces and report real findings - not just what's popular or expected. We help businesses create better experiences for real people and improve their bottom line. Visit the website.

OmniTI provides a full service, from sustainable architectures that can support hundreds of millions of users, to web application development and user interface design. Visit the website.

Expanding upon decades of psycholinguistic research to provide insight into the corporate world's most valuable asset: its people. Visit the website.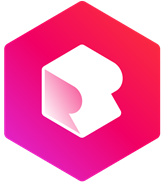 Rival is building the platform for the most coveted live events on the planet. We are a technology company powered by an exceptional team of engineers, product managers, and designers, bringing DNA from a broad swath of industries to solve decades-old problems with next generation technologies. We create amazing consumer and enterprise experiences for teams, venues, artists, and fans. Backed by world class venture capital, sports teams, venue owners across the globe, and leaders from the tech industry's highest profile companies, our mission is to inspire the fan in everyone. Visit the website.
Written by leading domain experts for software engineers, ACM Case Studies provide an in-depth look at how software teams overcome specific challenges by implementing new technologies, adopting new practices, or a combination of both. Often through first-hand accounts, these pieces explore what the challenges were, the tools and techniques that were used to combat them, and the solution that was achieved.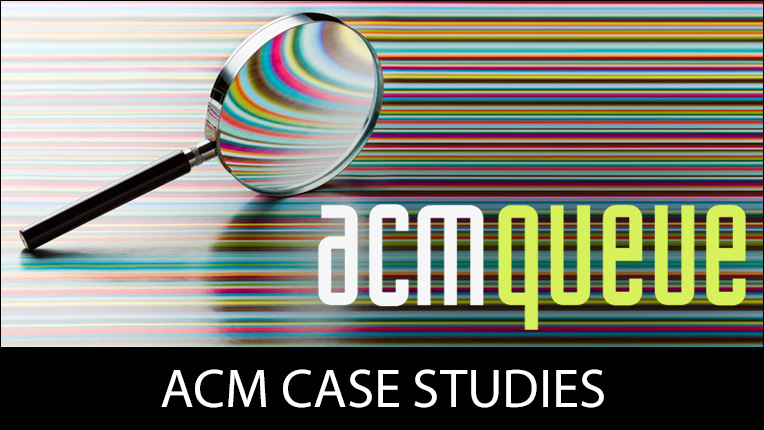 For Practitioners
ACM Queue's "Research for Practice" is your number one resource for keeping up with emerging developments in the world of theory and applying them to the challenges you face on a daily basis. RfP consistently serves up expert-curated guides to the best of CS research, and relates these breakthroughs to the challenges that software engineers face every day. In this installment of RfP is by Nitesh Mor, a PhD candidate at UC Berkeley working on the next generation of globally distributed computer systems with a special focus on data security and privacy. Titled "Edge Computing," this RfP gives an overview of some of the most exciting work being done in the area of computing infrastructures and applications. It provides an academic view of edge computing through samples of existing research whose applications will be highly relevant in the coming years.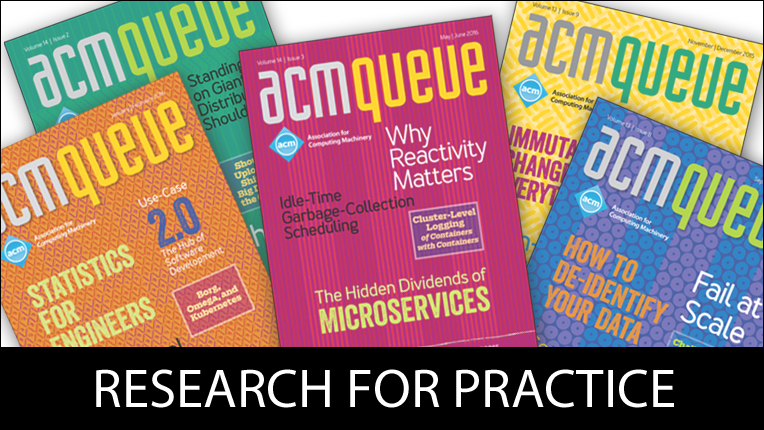 Why I Belong to ACM
Hear from Bryan Cantrill, vice president of engineering at Joyent, Ben Fried chief information officer at Google, and Theo Schlossnagle, OmniTI founder on why they are members of ACM.