Author Contributions - SIG Serial Publications
Effective immediately, the following notices should appear in the Information for Authors and/or Submissions section of all SIG newsletter publications:
#1
Notice to Contributing Authors to SIG Newsletters:
By submitting your article for distribution in this Special Interest Group publication, you hereby grant to ACM the following non-exclusive, perpetual, worldwide rights:
to publish in print on condition of acceptance by the editor
to digitize and post your article in the electronic version of this publication
to include the article in the ACM Digital Library
to allow users to copy and distribute the article for noncommercial, educational or research purposes
However, as a contributing author, you retain copyright to your article and ACM will make every effort to refer requests for commercial use directly to you.
#2
Notice to Past Authors of ACM-Published Articles
ACM intends to create a complete electronic archive of all articles and/or other material previously published by ACM. If you have written a work that has been previously published by ACM in any journal or conference proceedings prior to 1978, or any SIG Newsletter at any time, and you do NOT want this work to appear in the ACM Digital Library, please inform permissions@acm.org, stating the title of the work, the author(s), and where and when published.
Publish Your Work
ACM's prestigious conferences and journals are seeking top-quality papers in all areas of computing and IT. It is now easier than ever to find the most appropriate venue for your research and publish with ACM.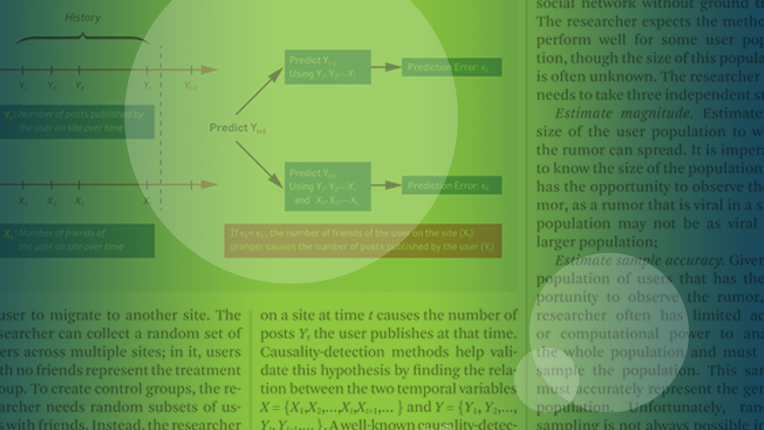 ACM Queue's "Research for Practice" is your number one resource for keeping up with emerging developments in the world of theory and applying them to the challenges you face on a daily basis. In this installment, Dan Crankshaw and Joey Gonzalez provide an overview of machine learning server systems. What happens when we wish to actually deploy a machine learning model to production, and how do we serve predictions with high accuracy and high computational efficiency? Dan and Joey's curated research selection presents cutting-edge techniques spanning database-level integration, video processing, and prediction middleware. Given the explosion of interest in machine learning and its increasing impact on seemingly every application vertical, it's possible that systems such as these will become as commonplace as relational databases are today.