How to Minimize Production Time
Communicate to SIG Staff Liaison your schedule for sending the newsletter to headquarters.
Check that ACM Conference/Symposia that are announced have been approved by the SIG Governing Board or are marked as "approval pending."
Ensure that the editorial content is accurate and complete.
Exclude all advertisements in the SIG newsletters that are not paid advertisements. See Section IV. Advertising Procedures and Policies.
Provide copy for covers and spine.
Send electronic material and submission cover sheet filled out in detail to the appropriate SIG Staff Liaison at headquarters. The more details you attend to, the less time it will take headquarters to process and prepare your newsletter for final production. See "Production Pointers" to follow.
The following can delay production:
poor quality copy
pages that require typesetting
oversized image areas, requiring reduction to print
misnumbered pages
missing footlines and running heads
incorrect volume and/or issue number
SIG Editors Manual
Updated November 1993
ACM Queue's "Research for Practice" is your number one resource for keeping up with emerging developments in the world of theory and applying them to the challenges you face on a daily basis. In this installment, Dan Crankshaw and Joey Gonzalez provide an overview of machine learning server systems. What happens when we wish to actually deploy a machine learning model to production, and how do we serve predictions with high accuracy and high computational efficiency? Dan and Joey's curated research selection presents cutting-edge techniques spanning database-level integration, video processing, and prediction middleware. Given the explosion of interest in machine learning and its increasing impact on seemingly every application vertical, it's possible that systems such as these will become as commonplace as relational databases are today.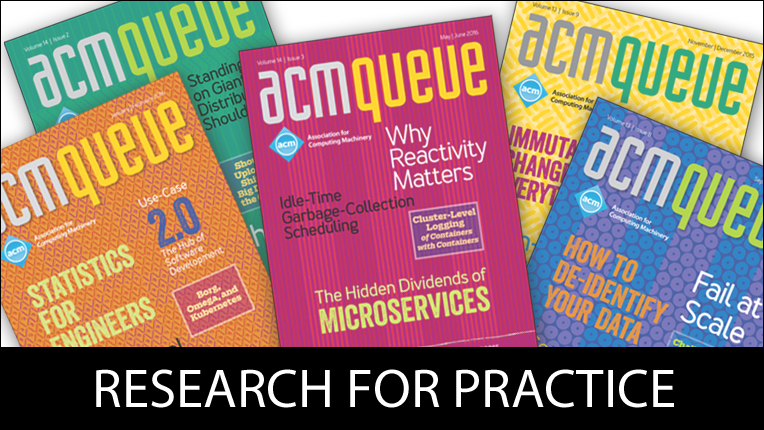 Written by leading domain experts for software engineers, ACM Case Studies provide an in-depth look at how software teams overcome specific challenges by implementing new technologies, adopting new practices, or a combination of both. Often through first-hand accounts, these pieces explore what the challenges were, the tools and techniques that were used to combat them, and the solution that was achieved.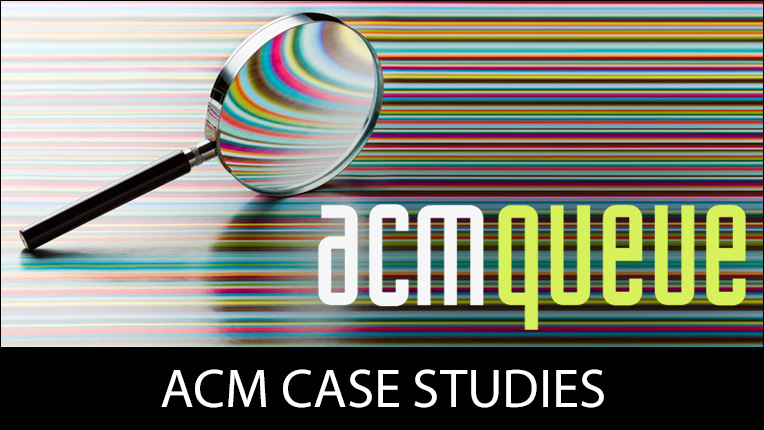 You can use your technical skills for social good and offer volunteer support on software development projects to organizations who could not otherwise afford it. SocialCoder connects volunteer programmers/software developers with registered charities and helps match them to suitable projects based on their skills, experience, and the causes they care about. Learn more about ACM's new partnership with SocialCoder, and how you can get involved.