Dear SIG Newsletter Editors,
At the SIG Editor Roundtable on November 8th at ACM headquarters the attendees discussed "How to Solicit Submissions". The following are notes from this portion of the roundtable that might be helpful in gaining content for your newsletter. Please feel free to share any additional ideas with your colleagues.
Regards,
Julie Goetz
SIG Publications Program Manager
How to Solicit Submissions (includes content ideas)
Contact specific people in industry who you know could be good authors; actively solicit articles; call authors and follow-up
Approach potential authors at conferences
Publish research announcements; public notices
Publish papers that were not accepted in conference proceedings since these papers may still be of good quality and appropriate for news letters (many good papers are rejected from conference proceedings because of limits on number of papers accepted and similarity to papers that have already been published)
Publish workshop papers
Publish conference write-ups
Publish book reviews and/or reproduce book reviews from Computing Reviews
Publish new research projects; ask graduate students to write
Scan postings and e-mail
Put call for papers under the acm.org and gopher server
Create contest for undergraduate and graduate students; publish winning papers; offer prize of free conference registration to winners
Distribute call for papers for newsletters at conference; provide ACM with call for papers for distribution at ACM booths
Print call for papers in newsletters; possibly tailor call for papers to a specific theme
Share published articles and unpublished submissions with other SIG newsletter editors whose membership would be interested in the subject
Republish papers from conference proceedings that were not widely distributed
Publish a standard (standards have been published in SIG newsletters on Pascal, Fortran and Ada)
Choose a "guest" editor for a special issue of the newsletter to attract papers in a specific technical interest.
Written by leading domain experts for software engineers, ACM Case Studies provide an in-depth look at how software teams overcome specific challenges by implementing new technologies, adopting new practices, or a combination of both. Often through first-hand accounts, these pieces explore what the challenges were, the tools and techniques that were used to combat them, and the solution that was achieved.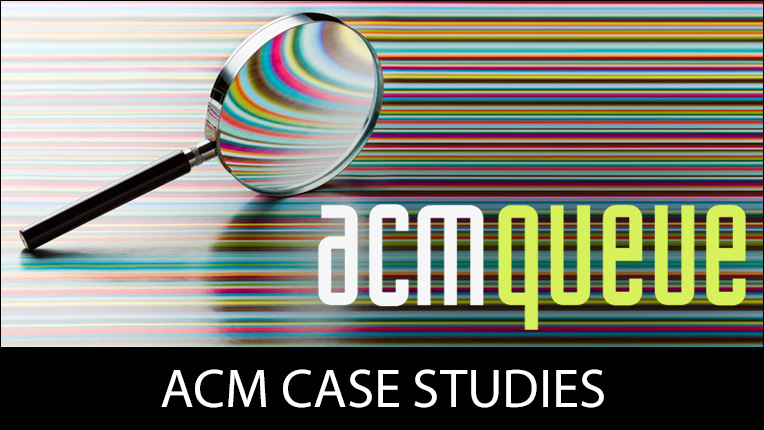 Career Resource
ACM offers lifelong learning resources including online books and courses from Skillsoft, TechTalks on the hottest topics in computing and IT, and more.