Requirements
Prior to submitting a formal proposal to the SIG Governing Board Executive Committee (SGB EC) it is mandatory that proposers provide some preliminary information on the potential SIG. Once the SGB EC reviews the information, they will determine what the next steps are for the development process. In some cases a formal proposal will be requested and in others, proposers may be asked to work within an existing SIG for a period of time to determine the level of interest for the new specialty.
Preliminary information should be sent to Donna Cappo and should include an outline of the anticipated activities envisioned for the group. The SGB EC will find it most helpful if your outline includes:
Primary focus of this special interest group with as much detail as possible;
Primary audience/primary need to be served;
Initial activity to be undertaken by the group (publication, conferences, workshop, etc.);
Overlap issues with other ACM SIGS.
Listing of the core group of volunteer leaders that would lead the SIG.
Please feel free to contact Donna Cappo if you have any questions.
Network with like-minded professionals and enjoy unique opportunities to share technical expertise and first-hand knowledge of the latest trends.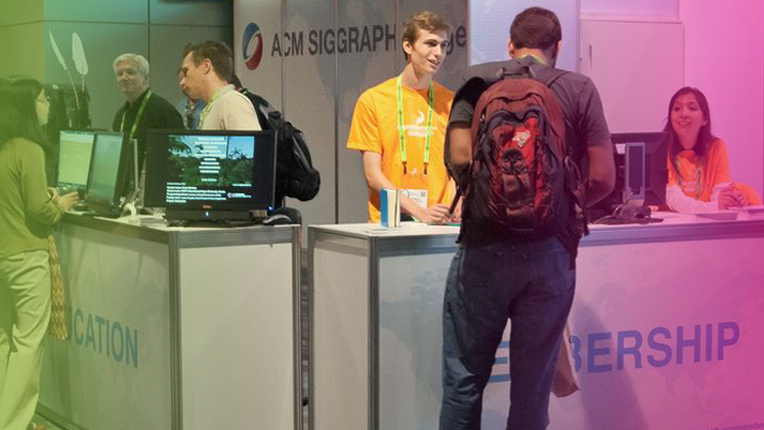 ACM SIGKDD announced seven recipients for its inaugural KDD Impact Program, which aims to fund projects that have the potential for maximum impact on society. The proposals covered training data scientists; a hackathon; use of algorithms by government; women data science leaders; a summer school for high school students; data science for social good; and promoting community understanding of Big Data.
The 11th ACM SIGGRAPH Asia Conference and Exhibition on Computer Graphics and Interactive Techniques will showcase some of the world's top professionals, academics and creative minds at the forefront of digital imaging, research, science, art, animation, gaming, interactivity, education and emerging technologies. Keynote speakers are David Oh, Project Systems Engineer, NASA Jet Propulsion Lab; Erik Demaine, Professor of Computer Science, MIT; Kaname Hayashi, Founder and CEO, GROOVE X.