SIG Program Review Schedule
By Review Date
Review Date
SIG
Previous Review Date
10/01/2017
SIGAPP
10/01/2013
10/01/2018
SIGARCH
10/16/2014
SIGBED
10/16/2014
SIGMETRICS
10/16/2014
03/01/2019
SIGCHI
03/31/2015
SIGCOMM
03/31/2015
SIGIR
03/31/2015
SIGITE
03/31/2015
SIGPLAN
03/31/2015
SIGSPATIAL
03/31/2015
06/01/2019
SIGAI
06/27/2017
SIGCAS
06/30/2017
08/01/2019
SIGMOBILE
08/21/2015
SIGUCCS
08/21/2015
07/01/2020
SIGACT
07/25/2018
04/01/2021
SIGAda
06/30/2017
SIGDOC
04/03/2017
SIGecom
06/30/2017
SIGEVO
06/12/2017
SIGGRAPH
04/01/2017
SIGHPC
03/29/2017
SIGKDD
06/12/2017
SIGMICRO
06/12/2017
SIGMM
04/04/2017
SIGMOD
03/27/2017
SIGSAC
05/10/2017
SIGSIM
05/10/2017
05/01/2022
SIGLOG
05/30/2018
SIGOPS
5/30/2018
SIGSOFT
5/30/2018
SIGWEB
5/30/2018
07/01/2022
SIGACCESS
07/25/2018
SIGCSE
7/02/2018
SIGMIS
07/25/2018
SIGSAM
07/25/2018
08/01/2022
SIGBio
08/20/2018
SIGDA
08/20/2018
Network with like-minded professionals and enjoy unique opportunities to share technical expertise and first-hand knowledge of the latest trends.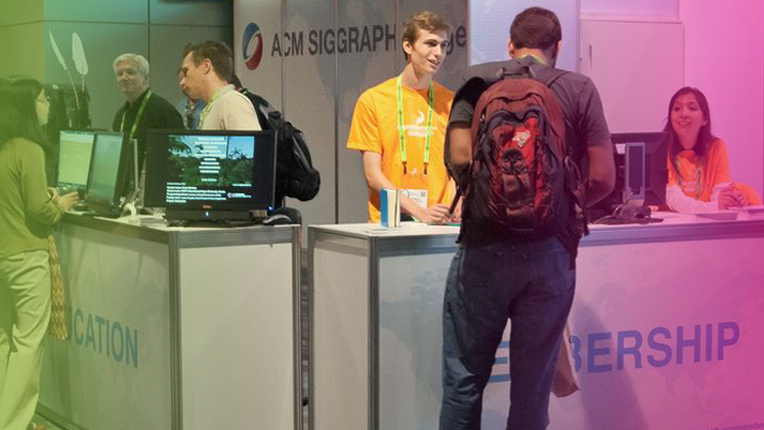 ACM SIGKDD announced seven recipients for its inaugural KDD Impact Program, which aims to fund projects that have the potential for maximum impact on society. The proposals covered training data scientists; a hackathon; use of algorithms by government; women data science leaders; a summer school for high school students; data science for social good; and promoting community understanding of Big Data.
The flagship annual conference of the ACM Special Interest Group on Data Communication focuses on the applications, technologies, architectures, and protocols in the computer communication field. Workshops will cover various aspects of networking, including emerging applications and technologies, programming languages, and AI and machine learning as well as optical systems design and mobile air-ground edge computing. SIGCOMM Lifetime Achievement Award recipient Mark Handley wiill deliver the keynote.