SIGKDD FY'04 Annual Report
July 2003 - June 2004
Submitted by: Won Kim, SIGKDD Chair
1. Awards that were given out
SIGKDD gave two annual awards. The Services Award was given to Usama Fayyad, and the Innovations Award was given to Heikki Mannila.
2. Significant papers on new areas that were published in proceedings
The SIGKDD annual conference published papers on newly emerging research areas relevant to knowledge discovery and data mining. These areas include link analysis, mining multi-relations, mining micro array data.
3. Significant programs that provided a springboard for further technical efforts
SIGKDD launched three new programs that will further technical advances in the KDD field: chapters program, curriculum program, and standards program. The chapters program aims to create overseas, US regional, and US student chapters, and fund their technical efforts, including seminars, workshops, and KDD tracks in more encompassing conferences. The curriculum aims to develop and recommend college and gradate school level curriculum for KDD and related courses. The ultimate objective is to strengthen and standardize the training of students in KDD and related subjects. The standards program is to monitor and report (to the KDD community) on standards activities related to knowledge discovery and data mining.
4. Innovative programs which provide service to some part of your technical community
(answers to question 3 above apply here, too.)
5. A very brief summary for the key issues that the membership of that SIG will have to deal with in the next 2-3 years.
Due to misguided news media reports and misguided efforts by the USACM about the nature of the technology of automatic discovery of knowledge and mining of data from computer stored data, the name "data mining" is currently being wrongly equated with "automatic and unfettered invasion of privacy and damaging of civil liberties and freedom". As a result of the wrong-headed portrayal of data mining by those who do not know what it is and what it is not, adoption and funding of research into data mining at the federal government level has been seriously curtailed. KDD technology is widely in use in the private sector in detecting and preventing fraudulent use of credit cards and phone cards, fraudulent insurance claims; in understanding general purchasing and churning behavior of customers; extracting keywords and key phrases from textual documents such as vacation package information; etc. SIGKDD issued a clarifying statement on the current largely absurd hysteria. However, the current hysteria will take a little time to die out, and in the meantime, SIGKDD and the KDD research and user's communities must continue to educate the sources of the hysteria.
Written by leading domain experts for software engineers, ACM Case Studies provide an in-depth look at how software teams overcome specific challenges by implementing new technologies, adopting new practices, or a combination of both. Often through first-hand accounts, these pieces explore what the challenges were, the tools and techniques that were used to combat them, and the solution that was achieved.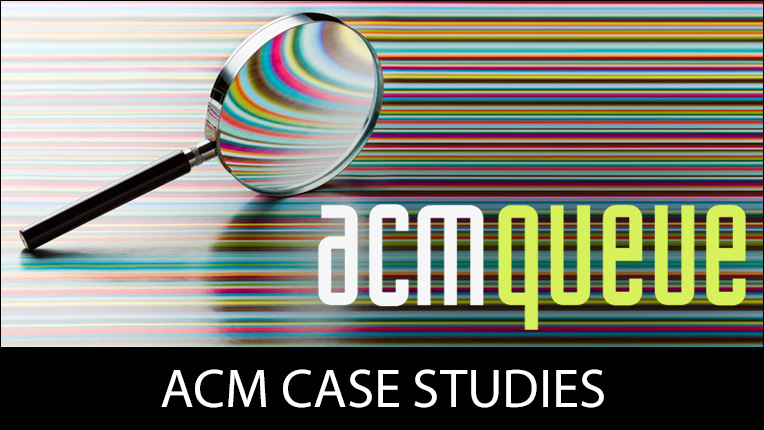 Career Resource
ACM offers lifelong learning resources including online books and courses from Skillsoft, TechTalks on the hottest topics in computing and IT, and more.