SIGWEB FY'04 Annual Report
July 2003 - June 2004
Submitted by: Peter Nuernberg, SIGWEB Chair
SIGWEB has undergone significant changes in FY 2003. A new executive committee (XC) was appointed by the SIG Governing Board in September 2003. The new XC has started a complete overhaul of SIGWEB to better align our organization with the interests of our community. Some of these changes are immediately visible, such as a new steering committee for the annual ACM Hypertext conference, while others, such as tighter cooperation with a number of other groups and conferences, will first come to fruition over the next few years.
Focus
SIGWEB represents a unique and interdisciplinary research community centered on augmenting the human intellect, a vision articulated by the legendary computing pioneer Douglas Engelbart nearly half a century ago. Engelbart, Ted Nelson, and other early researchers realized this vision through hypermedia systems, which are still of interest to the SIGWEB community today, including the World Wide Web, the largest hypermedia system ever built. Modern researchers have found a host of other realizations of this vision, ranging from digital libraries to knowledge management systems. SIGWEB includes more than just computer researchers and professionals, though. From cognitive psychologists to ethnographers to anthropolgists, SIGWEB embraces those researchers and practitioners that address how people use computers, so that better tools for augmenting the human intellect can be built. SIGWEB also balances the findings of the research world with the experiences of the practical world, in which our ideas and theories are tested daily.
SIGWEB (originally SIGLINK) was founded 15 years ago to provide a home for the hypertext community and conference. However, the current XC feels that our organization has not grown and diversified in the way in which our community has. Despite the plethora of research interests represented in the SIGWEB commnuity, the focus of SIGWEB itself has remained on the Hypertext conference. We've undertaken many new efforts to make SIGWEB a more valuable resource for our members.
FY 2003 Technical Meetings and Award
In addition to organization changes (which we highlight below), FY 2003 saw a number of SIGWEB technical meetings, including:
ACM Conference on Hypertext and Hypermedia (HT) 2003 (held August 2003 in Nottingham, UK)

ACM Symposium on Document Engineering (DocEng) 2003 (held in November 2003 in Grenoble, France)

ACM/IEEE Joint Conference on Digital Libraries (JCDL) 2004 (held June 2004 in Tucson, AZ, USA)
The awards presented by SIGWEB include:
The Vannevar Bush Best Paper Award (JCDL 2004)
"Automatic organization for digital photographs with geographic coordinates."
Mor Naaman, Yee Jiun Song, Andreas Paepcke, and Hector Garcia-Molina
The Theodor Holm Nelson Award (HT 2003)
"The Connectivity Sonar: Detecting Site Functionality by Structural Patterns"
Einat Amitay, David Carmel, Adam Darlow, Ronny Lempel, Aya Soffer
The Douglas C. Engelbart Award (HT 2003)
"IUHM, a hypermedia-based model for integrating open services, data and metadata"
Jocelyne Nanard, Marc Nanard, Peter King
These papers represent just some of the exciting new technical work being done in our community.
New Partnerships
The new XC has undertaken numerous changes to address the wider community, including founding partnerships with a range of new conferences, workshops, and other related professional groups. FY 2003 has seen the debut of the new ACM International Conference on Service Oriented Computing (ICSOC), of which SIGWEB is a major sponsor. SIGWEB has built a multi-year in-cooperation agreement with the Computer Music, Modelling and Retrieval Conference (CMMR), which first took effect during FY 2003. For FY 2004, we have already been approached for in-cooperation agreements with the successful Metainformatics Symposium (MIS) series and the Internation Conference on Knowledge Management (I-KNOW) series, the largest KM conference in Europe. Especially exciting about our cooperation with I-KNOW is the fact that this conference has a strong industry presence, with hundreds of practitioners from around the world in attendance.
Additionally, since September 2003, we have been in constant talks with the International World Wide Web Conference Committee (IW3C2) to discuss ways in which SIGWEB can become more involved with the World Wide Web (WWW) conference series. We expect that from 2006 forward, SIGWEB will be a sponsor of the WWW conferences. We have built a strong and lasting partnership with GI, the computer science professional society for the German speaking countries within Europe. Starting in 2005, SIGWEB and GI will cooperate on a number of important and interesting workshops and conferences. We hope to be able to extend our presence in industry circles and in other geographic regions outside of our traditional areas in North America and Europe.
New Organization
SIGWEB has also been reorganized internally. The new XC currently consists of six members. The XC still consists of a Chair, a Treasurer, and an Information Director as before. However, we have reorganized the Vice-Chair roles from their previous geographical alignments to new functional alignments. This means the Vice-Chair positions for Europe and North America have been replaced with Vice-Chair positions for Membership Services (VC-Members), Event Oversight (VC-Events), and Organization Partnerships (VC-Partners). We hope this will result in a more responsive and flexible organization.
We've also created a finer-grained and more well-defined list of volunteer tasks, meaning that volunteering time and resources to SIGWEB is now easier than before. Volunteers needn't fear being assigned to long, open-ended, and/or ill-defined tasks. Members of SIGWEB wanting to become more visible in the community, or to help our organization better serve our community now simply need to contact our VC-Members to see how they can help.
Our VC-Events acts as a collection point of information and experience for the steering committees of all of our sponsored events, as well as a focal point for strategic vision in which fora SIGWEB should become more involved to better serve our membership. We hope that the new VC-Events position will result in higher quality and more efficiently run technical fora.
Our VC-Partners allows an overview of those organizations with whom we share common interests and goals. We hope that the new VC-Partners position will result in more fruitful and active cooperation with our organizational partners.
Conclusion
We've had an exciting and eventful FY 2003. We expect that the next few years will be a pivotal time for SIGWEB that will see a continuation of the highest quality technical work with solid new growth directions.
Career Resource
ACM offers lifelong learning resources including online books and courses from Skillsoft, TechTalks on the hottest topics in computing and IT, and more.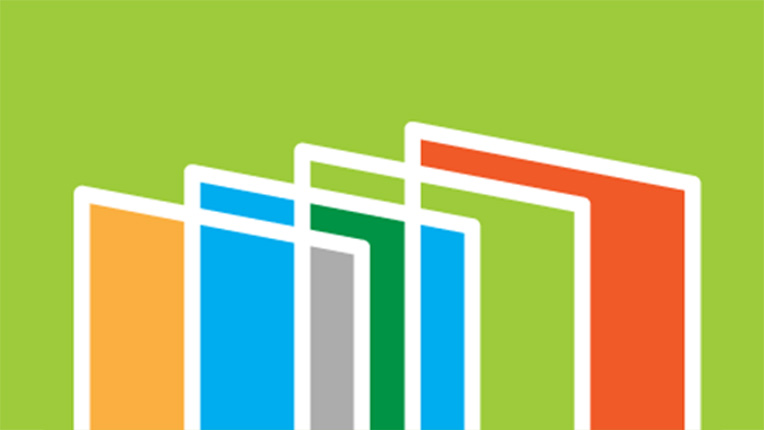 Written by leading domain experts for software engineers, ACM Case Studies provide an in-depth look at how software teams overcome specific challenges by implementing new technologies, adopting new practices, or a combination of both. Often through first-hand accounts, these pieces explore what the challenges were, the tools and techniques that were used to combat them, and the solution that was achieved.