ACM SGB Meeting Materials September 20, 2010 - Best Practices Session
Andrew Sears: Let's talk about good and bad experiences with internationalization.
Scott Owen: The SGB EC recently discussed how there is a different attitude toward volunteering in Asia. Volunteers are not valued because they are thought of as expendable to their corporations. However, academic prestige is important and it is common to have a prestigious person heading a conference but only as a figure head.
Gerrit van der Veer: Outside of the US, in the last couple of years, VAT has been an issue. We must compare cost between North American and European conferences. The European conferences bring in the same number of attendees but we make more money. Spreading the conference locations increases membership as well.
Yannis Ioannidis: We have gone to Europe, going outside of North America, and have found we get a different crowd. Despite difficulties, it is worth it.
Hanan Samet: Your members have to be able to afford it.
Roy Want: In Poland we had excellent local chairs. In Beijing, we had the largest conference ever. In Rome, we lost money.
James Allan: We have heard concern from our community that 2/3 of the time we are outside of our home turf exploring regional conferences.
Doug Burger: SIGARCH had financial success with our conference in China. Our European conference was very well received.
Jeremy Johnson: SIGSAM has been held overseas and we have found it to work best when the host has strong organization.
Doug Terry: We decided to test the waters and have conferences in India and China.
Patrick Madden: DATE almost always hosted in Japan. When we moved to South East Asian countries, we lost some of our 25% Japanese followers. Moving created some drama.
Bob Haring-Smith: SIGUCCS only goes as far as Canada.
Drew Hamilton: We haven't had much conference activity. We would like to co-locate with other SIGS.
Andrew Sears: We haven't had many international conferences but have decided to go back to the UK in 2011.
Scott Owens: We have had visa issues as well. In 2005 SIGGRAPH US had 1,000 from Japan, 300 from Korea, 80-90 from Singapore and 100 from India or China. For the 3rd SIGGRAPH Asia conference, we hope to make sure other Asians can get into that Asian country easily – there may be cross country visa issues.
Written by leading domain experts for software engineers, ACM Case Studies provide an in-depth look at how software teams overcome specific challenges by implementing new technologies, adopting new practices, or a combination of both. Often through first-hand accounts, these pieces explore what the challenges were, the tools and techniques that were used to combat them, and the solution that was achieved.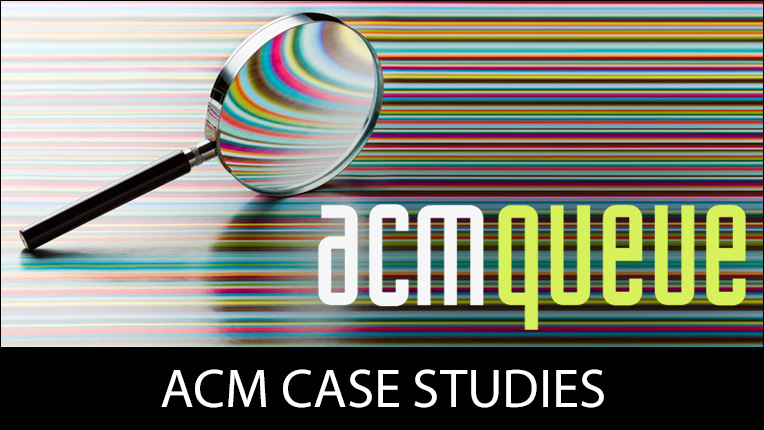 Publish Your Work
ACM's prestigious conferences and journals seek top-quality papers in all areas of computing and IT. It is now easier than ever to find the most appropriate venue for your research and publish with ACM.