ACM SGB Meeting Materials September 21, 2002
A best practices session was held so that SIG leaders could gain from the experiences of the each other. Leaders were encouraged to discuss both successful and unsuccessful programs.
SIGDA does an ample of amount of things for students. There are a wealth of activities worth concentrating on and sharing, such as:
Scholarships for undergraduates and graduate students
Mentoring Program at DAC
University booth where people can show posters and give demonstrations, and enter a Student Design Contest
Cadathalon at ICCAD Conference
Ph.D. Dissertation Award in EDA
New Faculty Award
SIGCSE has a doctoral consortium the day before the Symposium for people in various stages of their Ph.D. work. They talk about what they are doing and break up into groups with senior mentors. SIGCSE also gives advice to students on how to obtain their Ph.D.
Students who participate in the volunteer program for 3 hours receive free registration.
Student poster session is held in association with ACM's research program.
SIGGRAPH has a student volunteer program as well. Those who participate at least 20 - 35 hours receive free lodging and travel grants. The students seem to enjoy this because they get to network with researchers in their field of interest.
SIGGRAPH has a career fair. During this fair the students meet with counselors from the mentoring program in which they receive critical analysis of their work.
SIGGRAPH also gives travel grants.
SIGOPS gives their students travel grants for volunteering. One or two students are assigned to take notes of the discussion and afterwards their summary is published in the newsletter.
Students are often invited to a luncheon at a reserved table where they have the opportunity to network with researchers in their field of interest.
SIGAda offers students reduced conference and membership rates. Students are offered a grant for reporting duties for the on-site newsletter in which they receive free housing.
SIGARCH offers travel grants.
At the main architecture conference, the excursion is not included in the student registration. Some conferences have comp support for the excursion. When that is unavailable (comp support), SIGARCH will support it.
SIGARCH conference was held in New York City at Columbia University. In addition to the travel grants and paper awards, the students were given reserved dormitory rooms. Also, G. Silverman took on the position to obtain 12 free ACM memberships for student winners of the Best Student Paper and Best Student Presentation.
SIGSOFT offers a New Faculty Symposium to allow the students to network.
SIGMM has organized the collection of excursion tickets from people who wish not to attend. This allows students a chance to go.
SIGMM also has a Doctoral Program for juniors, seniors, faculty and researchers in their field. First year Assistant Professor runs the program.
Written by leading domain experts for software engineers, ACM Case Studies provide an in-depth look at how software teams overcome specific challenges by implementing new technologies, adopting new practices, or a combination of both. Often through first-hand accounts, these pieces explore what the challenges were, the tools and techniques that were used to combat them, and the solution that was achieved.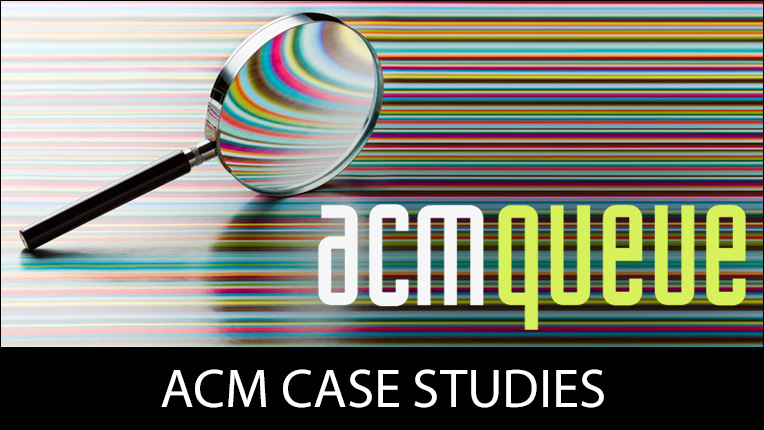 Career Resource
ACM offers lifelong learning resources including online books and courses from Skillsoft, TechTalks on the hottest topics in computing and IT, and more.