SIGWEB Viability Report - August 2005
Peter J. Nürnberg
Chair, SIGWEB
background
founded c. 15 years ago as SIGLINK
changed name to SIGWEB in 1998
members from different fields
(computer science, literary studies, library studies)
members from different professions
(academics, professionals, writers)
common member themes:

Doug Englebart's vision of augmenting the human intellect
Vannevar Bush's vision of building tools that fit the way people think
fora
HT: Hypertext Conference
JCDL: Joint Conference on Digital Libraries
DocEng: Symposium on Document Engineering
ICSOC: International Conference on Service Oriented Computing
up-to-now
membership:

significant slippage through June 2004
stabilized recently
reflects dropping conference attendance

money:

3-year moving average stable at c. $155K
current fund balance reflects conference difficulties in FY 05

fora:

attendance slowly slipping in "core" fora
attendance improving at new fora
present
recent new elections

old XC now in new, non-XC positions
new XC contains mix of new, long-time volunteers

working on new long-term sponsorship/support agreements

WWW starting 2007 (agreed in principle)
ICWE starting 2006 (agreed in principle)
CIKM starting 2006(?) (talks underway)

working on stronger ties to regional groups

GI-Hypertextsysteme (Germany)
SBC-Multimedia/Hypermedia (Brazil)
future
more work in electronic publishing

HT 2005 will pilot CD-only proceedings
considering other fora for CD-only

more proactive event management

more proactive participation in steering committees
different vetting process for GCs

new membership services centered around web site, DL

"members-only" areas on web site
central location for conference wikis, etc.
ACM DL binders
Written by leading domain experts for software engineers, ACM Case Studies provide an in-depth look at how software teams overcome specific challenges by implementing new technologies, adopting new practices, or a combination of both. Often through first-hand accounts, these pieces explore what the challenges were, the tools and techniques that were used to combat them, and the solution that was achieved.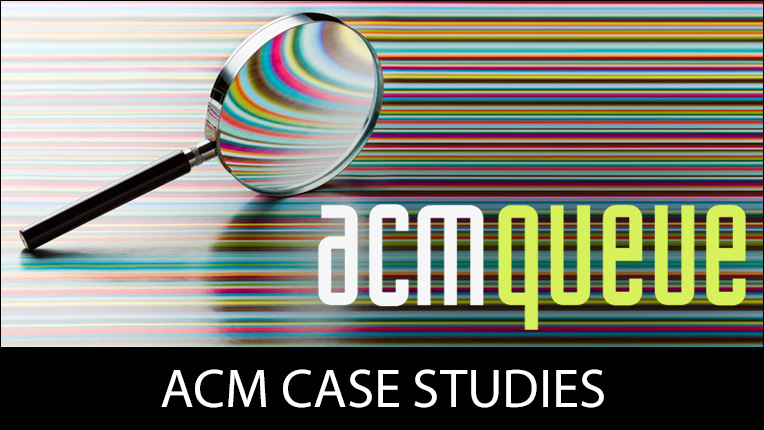 ACM is a volunteer-led and member-driven organization. Everything ACM accomplishes is through the efforts of people like you. A wide range of activities keep ACM moving, including organizing conferences, editing journals, reviewing papers and participating on boards and committees, to name just a few. Find out all the ways that you can volunteer with ACM.
You can use your technical skills for social good and offer volunteer support on software development projects to organizations who could not otherwise afford it. SocialCoder connects volunteer programmers/software developers with registered charities and helps match them to suitable projects based on their skills, experience, and the causes they care about. Learn more about ACM's new partnership with SocialCoder, and how you can get involved.