ACM MemberNet - December 22, 2022
Welcome to the December 2022 edition of ACM MemberNet, bringing you the world of ACM and beyond. Explore the many facets of ACM with our newsletter of member activities and events. Read past issues of MemberNet online in our archive.
Read coverage of ACM in the news media.
December 22, 2022
TOP STORIES
AWARDS
MEMBER RECOGNITION
SIG NEWS
SIG AWARDS
CONFERENCES AND EVENTS
PUBLIC POLICY
MEMBER PROGRAMS
LEARNING CENTER
EDUCATION
STUDENT NEWS
DISTINGUISHED SPEAKERS PROGRAM
CHAPTERS NEWS
ACM-W NEWS
PUBLISHING NEWS
SOCIAL MEDIA
ACM CAREER & JOB CENTER
---
TOP STORIES
ACM Names 2022 Distinguished Members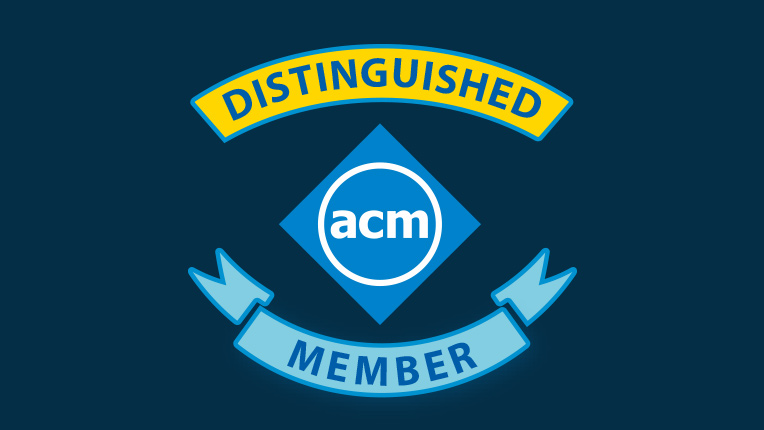 ACM has named 67 Distinguished Members for significant contributions. All of the 2022 inductees are longstanding ACM members and were selected by their peers for work that has spurred innovation, enhanced computer science education, and moved the field forward.
The 2022 ACM Distinguished Members work at leading universities, corporations and research institutions in Australia, Canada, China, Finland, France, Germany, Greece, India, Italy, Japan, the Netherlands, New Zealand, Singapore, Taiwan, the United Kingdom, and the United States. ACM Distinguished Members are selected for their contributions in three separate categories: educational, engineering, and scientific. This year's class of Distinguished Members made advancements in areas including algorithms, computer science education, cybersecurity, data management, energy efficient computer architecture, information retrieval, healthcare information technology, knowledge graph and semantic analysis, mobile computing, and software engineering, among many others.
---
AWARDS
ACM Gordon Bell Prize for Climate Modelling Now Accepting Nominations
To highlight and encourage more research focused on modelling the devastating impact of climate change, ACM has established the ACM Gordon Bell Prize for Climate Modelling. The new award aims to recognize innovative parallel computing contributions toward solving the global climate crisis. As Gordon Bell explained, "With more carbon dioxide in our atmosphere than at any time in human history, sea levels rising faster than ever before, and extreme weather events that destroy everything in their wake, there is no denying that we are in a climate crisis. Climate modelling can't reverse this trend. But it offers us the best possible blueprint to understand where we are and where we're heading."
Climate scientists and software engineers will be evaluated for the award based on the performance and innovation in their computational methods. Nominated projects should demonstrably improve climate modelling and enhance the understanding of the Earth's climate system. Nominations may be submitted online here. The deadline to apply for the inaugural award is April 15, 2023.
For more information, read the news release.
---
MEMBER RECOGNITION
Call for ACM Senior Member Nominations
The Senior Member advanced grade of membership recognizes ACM members with at least 10 years of professional experience and 5 years of continuous ACM Professional membership. Nominations are accepted on a quarterly basis. The deadline for nominations is March 3, 2023.
---
SIG NEWS
Online Panel: "Is OER Right for Your Computing Classroom?"
ACM2Y is hosting an online panel, "Is OER Right for Your Computing Classroom?" and all SIGCSE members are welcome to attend. The panel will take place on January 27, 2023, at 3 pm EST (8 pm UTC). Panelists are Jeffrey Elkner (Arlington Public Schools), Teri Lane (Mountain Empire Community College), and Lisa Payne (Brightpoint Community College). The link to the online room will be provided on the website soon, so check for updates as the event approaches.
FCRC 2023, June 16–23, 2023
The 2023 ACM Federated Computing Research Conference will assemble a spectrum of affiliated research conferences and workshops into a week-long, co-located meeting in Orlando, Florida, USA. This model retains the advantages of the smaller conferences while at the same time facilitating communication among researchers in different fields of computer science and engineering. Each morning FCRC will feature a joint plenary talk on topics of broad appeal to the computing research community. The technical program for each affiliated conference will be independently administered, and each is responsible for its own meeting's structure, content, and proceedings. To the extent facilities allow, attendees are free to attend technical sessions of other affiliated conferences co-located with their "home" conference.
SIG AWARDS
Best Paper Awards Given at Recent ACM SIG Conferences
ACM's Special Interest Groups (SIGs) regularly cite outstanding individuals for their contributions in 38 distinct technological fields. Some awards presented (or to be presented) at conferences:
You can find them all here.
---
CONFERENCES AND EVENTS
GROUP 2022/23, January 8–11
The ACM International Conference on Supporting Group Work is a premier yet intimate and welcoming venue for research on computer-supported cooperative work, sociotechnical studies, practice-centered computing, human computer interaction, computer-supported collaborative learning, and related endeavors. GROUP 2022/23 works to integrate new hybrid participation formats and encourage research into broader questions across society and computing, while being truly international and interdisciplinary in organizational structure as well as in participation. The event will be held in Hilton Head Island, South Carolina, USA.
POPL 2023, January 15–21
The 50th ACM SIGPLAN Symposium on Principles of Programming Languages will be held in person in Boston, Massachusetts, USA. Co-located conferences are the Conference on Verification, Model Checking, and Abstract Interpretation (VMCAI) and Certified Programs and Proofs (CPP). Workshops will cover deductive verification, random testing and verification, neuro-symbolic programming, incorrectness logic and under-approximation, and more. Keynote speakers are Sandrine Blazy (University of Rennes) and Cezary Kaliszyk (University of Innsbruck).
ASP-DAC 2023, January 16–19
The Asia and South Pacific Design Automation Conference is the largest conference in Asia and South-Pacific regions on Electronic Design Automation (EDA) area for VLSI and systems offering an ideal opportunity to touch recent technologies and see future directions in LSI design and design automation areas with technical papers and tutorials. Tutorials will cover topics such as "Optimization Problems for Design Automation of Microfluidic Biochips," "Cryogenic Memory Technologies," and more. Keynote speakers will be Tadahiro Kuroda (University of Tokyo), Georges G.E. Gielen (KU Leuven), and Takuya Yasui (TSMC Japan Design Center). The event is being held in Tokyo Odaiba Miraikan, Japan.
---
PUBLIC POLICY
USTPC Updates Statement on Potentially Discriminatory Remote Test Proctoring Systems
Having jointly updated its broad principles pertaining to AI last month with Europe TPC (as reported in November's MemberNet), USTPC has again released revised guidance for the profession and policy makers on a second rapidly evolving and important sociotechnical issue. The Committee's new Statement on Principles for the Development and Deployment of Equitable, Private, and Secure Remote Proctoring Systems refines and expands principles first developed and published in August of 2021 as the COVID pandemic increased the use of, but not necessarily the adoption of adequate policies to govern, such systems.
While its 2021 guidance remains germane, USTPC's new Statement underscores that, "as RP technologies emerge as a pervasive component of online education...institutions and technology vendors at minimum must address major issues of equity, privacy, security, accessibility, and efficacy." Among its 25 proposed principles, key recommendations in each of these areas include:
Any deployed RP system and the policies that govern its use must, without prejudice to the test-taker, accommodate students who are homeless (or otherwise cannot readily take an exam in private) and those without access to adequate broadband resources
Data collection by RP technologies should be targeted, transparent, and minimized
RP technologies should incorporate end-to-end encryption for all test-taking data
Test-takers who require special accommodations must be able to fully and equitably utilize RP technology
Educators, researchers, and technology providers should develop uniform benchmarks and certification procedures to assess and document the comparative effectiveness of RP systems
USTPC's updated proctoring Statement was written by Chris Kang (who was also the lead author of its 2021 release) with contributions from Committee Chair Jeremy Epstein, AI & Algorithms Subcommittee Chair Jeanna Matthews, Digital Governance Subcommittee Co-Chair Simson Garfinkel, and Committee member Cory Doctorow.
December HotTopics Webinar Dives Deep Into New USTPC AI Principles
On the first of the month, USTPC proudly presented the latest in its HotTopics webinar series. Titled "Toward a fAIr Future: Algorithmic Responsibility in the New Machine Age," the 90 minute panel discussion—moderated by ACM Technology Policy Council (TPC) Chair Jim Hendler—took an in-depth look at USTPC's October 2022 Statement on Principles for Responsible Algorithmic Systems, produced jointly with the ACM Europe Technology Policy Committee and endorsed by the TPC. The program—which featured the insights of expert panelists Ricardo Baeza-Yates, Lorena Jaume-Palasi, Jeanna Matthews, and Alejandro Saucedo—focused on society's increasing reliance on algorithmic systems to make or recommend decisions that have far-reaching effects on individuals, organizations, and society.
Like all HotTopics programs, a video of December's full discussion has been archived here.
Connect with ACM's Tech Policy Groups!
To learn more about upcoming programs and the work of ACM's Technology Policy groups, follow @USTPC and @EuropeTPC on Twitter. If you're interested in contributing to the work of ACM's Europe or US Technology Policy Committees, please email acmpo@acm.org.
---
MEMBER PROGRAMS
Become an Ambassador for ACM—You Could Be a Grand Prize Winner!
The Ambassadors for ACM program rewards ACM members like you for encouraging new members to join. Your first-hand experience with ACM's valuable career development and continuous learning programs makes you a perfect envoy to share your ACM experiences with prospective members. The Ambassadors for ACM program offers opportunities for you to earn new prizes, rewards, and bonus gifts with each referral. Submit the ACM Referral Form, and your referrals can join ACM at a special discount rate. Our members are our greatest asset. Your support of ACM is critical to our continuing efforts to advance computing as a science and a profession. Please consider becoming an Ambassador for ACM.
Featured Member Benefit: FreshBooks
FreshBooks is accounting software that makes running your business easy, fast, and secure. Automate invoicing, organize expenses, track time, and accept payments online with just a few clicks. FreshBooks helps you grow your business, gets you paid twice as fast, and keeps you and your team organized, efficient, and collaborative. Through our partnership with FreshBooks, ACM members can now get their first two months free.
ACM Academic Department Membership Option
The ACM Academic Department Membership option allows universities and colleges to provide ACM Professional Membership to their faculty at a greatly reduced collective cost. ACM offers a membership for academic department faculty at the cost of $49 per person, more than half off the standard ACM professional membership fee of $99 per year. Through this program, each faculty member will receive all the benefits of individual professional ACM membership, including Communications of the ACM, member rates to ACM Special Interest Group conferences, member subscription rates to ACM journals, and much more. To learn more, visit the ACM Academic Department Membership page or contact Cindy Ryan.
---
LEARNING CENTER
Pluralsight Training Now Available for ACM Members
ACM is happy to announce the latest member benefit for lifelong learning: the award-winning Pluralsight platform. You can access ACM's custom collection of more than 2,000 courses, skill assessments, learning paths, and certification exam prep in the ACM Learning Center. ACM worked with Pluralsight to select resources that cover the most in-demand technical skills, frameworks, and certifications, and will periodically rotate in new content to ensure currency and breadth of coverage. And sometime in 2023, content is expected to be added from A Cloud Guru, the world's largest hands-on cloud learning library.
To access the Pluralsight library, visit the ACM Pluralsight page, click on Pluralsight in the top right corner, and log in with your member credentials.
Skillsoft's Percipio Platform is Now Available for ACM Members
Skillsoft's new Percipio platform is now available to ACM members. Percipio includes all the content you already enjoy in the current Skillport platform, as well as skill benchmarks, course assessments, practice labs, coding labs, cloud labs, and more. Learners consume content in whatever way makes sense for them—videos, books, audiobooks, practice labs, coding sandboxes, and more. Learners can also attend live events, tech and developer bootcamps, and instructor-led courses.
To access Skillsoft Percipio, visit the ACM Skillsoft Percipio page, click on Percipio in the top right corner, and log in with your member credentials.
ACM ByteCast Interviews Matei Zaharia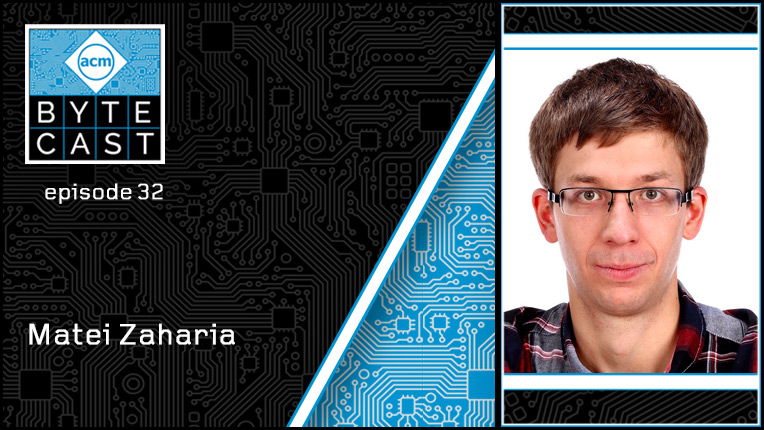 ACM ByteCast is ACM's series of podcast interviews with researchers, practitioners, and innovators who are at the intersection of computing research and practice. In the latest episode of ACM ByteCast, Bruke Kifle hosts Matei Zaharia, computer scientist, educator, and creator of Apache Spark. Zaharia is the Chief Technologist and Co-Founder of Databricks and an Assistant Professor of Computer Science at Stanford University. Zaharia's research was recognized through the 2014 ACM Doctoral Dissertation Award, an NSF Career Award, and the US Presidential Early Career Award for Scientists and Engineers. Here, Zaharia describes how he developed Apache Spark, how this led him to co-found Databricks, and discusses the new paradigm shift from traditional data warehouses to data lakes as well some recent announcements in the field of AI and machine learning.
Listen to ACM ByteCast interviews here, or wherever you get your podcasts.
Watch ACM TechTalk With Yehonathan Sharvit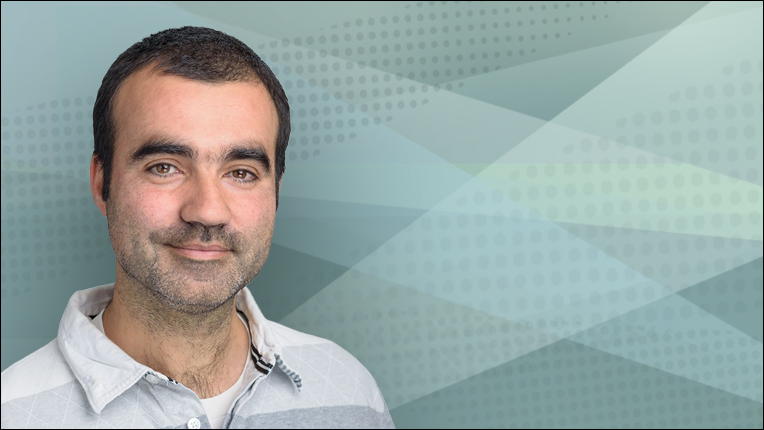 Register now for the TechTalk, "Reduce System Complexity with Data-Oriented Programming," with Yehonathan Sharvit, Software Architect at Cycognito, taking place Wednesday, January 25, 2023, 12:00 pm EST (5 pm UTC). Data-oriented programming is a paradigm that aims at reducing the complexity of information systems such as back-end applications, web services, web workers, and front-end applications by rethinking data. In this talk, the principles of data-oriented programming in the context of a software production system will be illustrated—and attendees will be able to apply data-oriented programming principles in preferred programming language and reduce the complexity of the systems built.
Visit the TechTalks Archive for our full archive of past TechTalks.
---
EDUCATION
Contribute Instructional Materials to EngageCSEdu
Did you know that the ACM Education Board has a special project that allows you to share outstanding instructional materials from your classes? EngageCSEdu publishes high-quality, engaging, classroom-tested Open Educational Resources (OER's) for computer science education. A key value of EngageCSEdu is to broaden participation in computing. To this end, OER's accepted for publication must use at least one research-based engagement mechanism aimed at increasing diversity and inclusion, e.g., culturally responsive pedagogy or an engagement practice from the NCWIT engagement framework. Materials should be free of stereotypes and references that might evoke stereotype threat. General submission information can be found here.
We are also accepting submissions for a Special Issue on Programming Languages, with abstracts due by January 15, 2023. More information can be found here.
---
STUDENT NEWS
Young Researchers: Apply for the 10th Heidelberg Laureate Forum, September 24–29, 2023
The 10th Heidelberg Laureate Forum will bring together some of the brightest minds in mathematics and computer science for an unrestrained, interdisciplinary exchange. During the weeklong conference, young researchers and other participants have the opportunity to connect with scientific pioneers and learn how the laureates made it to the top of their fields. Young researchers can apply to attend until Saturday, February 11, 2023. Application information can be found here.
US High School Students Encouraged to Apply for 2022-2023 ACM/CSTA Cutler-Bell Prize
Every year, the ACM/CSTA Cutler-Bell Prize in High School Computing recognizes talented high school students in computer science. The intent of the program is to promote and encourage the field of computer science, as well as to empower young and aspiring learners to pursue computing challenges outside of the traditional classroom environment. Up to four winners will be selected and each will be awarded a $10,000 scholarship—funded by a $1 million endowment established by David Cutler and Gordon Bell—to be administered through the financial aid department at the university the student will attend. The application period closes January 27, 2023.
For more information and to apply visit here.
Upcoming ACM Student Research Competitions: Submission Deadlines
ACM Student Research Competitions (SRCs) offer a unique forum for undergraduate and graduate students to present their original research at well-known ACM-sponsored and co-sponsored conferences before a panel of judges and attendees. The most recent SRC winners were presented at SPLASH '22. The next conferences accepting submissions are:
Graduating Students Eligible for Special Transition Rate
ACM offers a special ACM Professional Membership for $49 USD (regularly $99) to help graduating students make the transition to professional careers, and take advantage of continuous learning opportunities, including free online books and courses and access to ACM's Career & Job Center. This one-year-only transition rate includes all the benefits of Professional Membership plus the option of purchasing a Digital Library subscription for $50. Recent graduates can access this special transition offer through ACM's convenient online renewal form, or by following the instructions on the paper renewal form. For more information, visit the Reasons to Transition to Professional Membership page.
---
DISTINGUISHED SPEAKERS PROGRAM
About the ACM Distinguished Speakers Program
Book the speaker for your next event through the ACM Distinguished Speakers Program (DSP) and deliver compelling and insightful content to your audience. ACM will cover the cost of transportation for the speaker to travel to your event. Our program features renowned thought leaders in academia, industry, and government speaking about the most important topics in the computing and IT world today. Our booking process is simple and convenient.
See ACM Distinguished Speakers in action on our Flickr page.
Featured ACM Distinguished Speaker: Luigina Ciolfi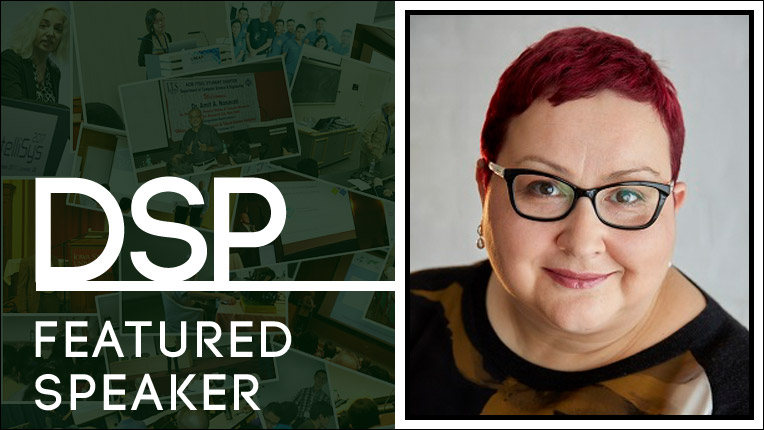 Luigina Ciolfi is Professor of Human-Computer Interaction in the School of Applied Psychology at University College Cork, Ireland. Ciolfi is an interdisciplinary qualitative scholar researching human practices and experiences of digital technologies in everyday settings, with a focus on collaboration, participation, and placemaking. She has authored over 100 publications including two monographs and has edited several books and collections. Ciolfi is a Senior Member of the ACM and has been a member of the ACM CSCW Steering Committee. Her lectures include, "Making it Work: Managing Digitally-Entangled Work Lives," "Novel Digital Installations for Visitor Interpretation in Museums and Cultural Heritage Sites: Challenges and Lessons Learned," and more. She is available to speak through the ACM Distinguished Speaker Program.
For more information about Ciolfi, please visit her DSP speaker information page.
---
CHAPTERS NEWS
ACM Thanks Student Chapters for Participating in Hour of Code
The Hour of Code is a global movement designed to generate excitement in young people about programming and technology. Games, tutorials, and other events were organized during Computer Science Education Week around the world. ACM would like to congratulate all of the ACM Student Chapters that took part this year:
HTU ACM Student Chapter, Jordan
University of Victoria ACM Student Chapter, Canada
Louisiana Tech University ACM Student Chapter, USA
Malayan Colleges Laguna ACM Student Chapter, Philippines
VVIT Guntur ACM Student Chapter, India
VVIT Guntur ACM-W Student Chapter, India
Nazarbayev University ACM Student Chapter, Kazakhstan
NUML ACM Student Chapter, Pakistan
University of Belize ACM Student Chapter, Belize
Lander College for Women ACM Student Chapter, USA
Ohio Northern University ACM Student Chapter, USA
CSU East Bay ACM-W Student Chapter, USA
RAIT ACM Student Chapter, India
Chitkara ACM Student Chapter, India
NSU ACM Student Chapter, Bangladesh
Punjab Engineering College ACM Student Chapter, India
Vardhaman College of Engineering ACM Student Chapter, India
Ajay Kumar Garg Engineering College ACM Student Chapter, India
IIT Jodhpur ACM Student Chapter, India
Wilbur Wright College ACM Student Chapter, USA
MMCOE ACM Student Chapter, India
Mutah University ACM Student Chapter, Jordan
VVCE ACM Student Chapter, India
NIT Surat ACM Student Chapter, India
Nirma University ACM Student Chapter, India
VRS ACM Student Chapter, India
FISAT ACM Student Chapter, India
GMRIT ACM Student Chapter, India
GMRIT ACM-W Student Chapter India
Hacettepe University ACM Student Chapter, Turkey
SVCE ACM Student Chapter, India
OIST ACM Student Chapter, India
IIT Hyderabad ACM-W Student Chapter, India
University of Ottawa ACM-W Student Chapter, Canada
VIT University ACM Student Chapter, India
Chitkara University ACM Student Chapter, India
Manipal University Jaipur ACM Student Chapter, India
UPES ACM SIGCHI Student Chapter, India
BBDITM ACM Student Chapter, India
University of Texas at Dallas ACM Student Chapter, USA
University of the Philippines ACM Student Chapter, Philippines
PCCOE ACM Student Chapter, India
Welcome New ACM Chapters
Chapters are the "local neighborhoods" of ACM. The regional ACM Professional, Student, ACM-W, and Special Interest Group (SIG) chapters around the globe involve members locally in competitions, seminars, lectures, workshops, and networking opportunities. ACM welcomes the new chapters that were chartered November 12 through December 13, 2022:
ACM Student Chapters:
CWRU ACM-W Student Chapter, Cleveland, Ohio, USA
Dayananda Sagar University ACM Student Chapter, Bengaluru, India
GEHU ACM Student Chapter, Dehradun, India
Hunter College ACM-W Student Chapter, New York, New York, USA
JAIN (Deemed-to-be University) ACM Student Chapter, Bangalore, India
University of Idaho ACM Student Chapter, Moscow, Idaho, USA
UTAS Ibri ACM Student Chapter, Ibri, Oman
Matrusri Engineering College ACM Student Chapter, Hyderabad, India
MITB ACM Student Chapter, Bengaluru, India
MREC ACM Student Chapter, Hyderabad, India
PVG'S COET ACM Student Chapter, Pune, India
RMDEC ACM Student Chapter, Chennai, India
Texas Tech University ACM Student Chapter, Lubbock, Texas, USA
Tufts University ACM SIGGRAPH Student Chapter, Medford, Massachusetts, USA
University of Saint Joseph ACM Student Chapter, West Hartford, Connecticut, USA
UPES ACM SIGCHI Student Chapter, Dehradun, India
Woxsen University ACM Student Chapter, Hyderabad, India
ACM Professional Chapters:
Cali ACM Chapter, Cali, Colombia
Chandigarh ACM Chapter, Rajpura, India
Chapter Events
ACM would like to highlight and congratulate the following chapters for organizing these successful events:
Yeshwantrao Chavan College of Engineering ACM Student Chapter
(Nagpur, India)
The Yeshwantrao Chavan College of Engineering ACM Student Chapter organized its first International Level Technical Fest, "Compufest 2K22," from September 1–3. Compufest 2K22 was comprised of various technical, non-technical, and cultural events. 42 students from abroad and 1,112 Pan-Indian students took part in different events full of knowledge, exploration, and fun.
Amrita School of Engineering/Coimbatore ACM Student Chapter
(Coimbatore, India)
The Amrita School of Engineering/Coimbatore ACM Student Chapter conducted a successful induction program on November 10, with an active participation of roughly 300 members. Alumni were invited to motivate the students towards entrepreneurship, describing their struggles, offering tips, and discussing their own personal experiences. The presentation was followed by an enthusiastic Q&A and lively activity sessions.
Old Dominion University ACM-W Student Chapter
(Norfolk, USA)
The Old Dominion University ACM-W Student Chapter hosted a CS Trick-or-Research hybrid event on October 31. The Trick-or-Research event was designed as a way to introduce undergraduate students to the research going on in the Computer Science Department. The event was an opportunity for undergraduates and graduate students to network with CS professors, find opportunities to join a research lab, and become a paid Research Assistant. Participants were also encouraged dress up in the Halloween spirit.
Ohio University ACM Student Chapter
(Athens, USA)
The Ohio University ACM Student Chapter held a presentation, "Microservices and Kubernetes," on November 9 for over 30 attendees. A member with Kubernetes experience was happy to present the basics. Using a server stack of Raspberry Pis from their home, they configured and set up Kubernetes while explaining how it worked and why it was so useful. The container was a simple discord bot that could be scaled to provide more capacity to avoid getting bogged down by requests or as a part of multiple servers. The chapter then had a discussion on cloud solutions for Kubernetes as well as practical applications.
---
ACM-W NEWS
Celebrating Our Members: Erika Abraham
This year has marked the 10th Anniversary of ACM-W Europe. The journey has been one of growth and friendship as the ACM-W Europe network continues to flourish, with many events celebrating this anniversary. However, it is fitting that the celebration focuses on the valued members who have volunteered to support each other and network together to promote women in all aspects of the computing field. With each newsletter this year, a particular member has been celebrated. This month the recipient of that appreciation is Erika Abraham of RWTH Aachen University.
Read more about Abraham, her involvement with ACM-W Europe, and other stories here.
The Pandemic Impact on Remote Work
Each year at the womENcourage celebrations, participants are inspired tell their stories in blog posts. This project continues in 2022 with Jessica Oo, who was studying Pharmaceutical & Industrial Chemistry at the University of Limerick in Ireland when she participated in the event. She was aiming to pursue a part-time master's degree in the future in Project Management, and she applied for the womENcourage scholarship as she strongly connected with the theme of the conference, "Bridging Communities to Foster Innovation." Oo has written a short article about remote work and remote conferences in the context of the pandemic from her perspective, which can be found here.
ACM Scholarships for Women Computing Students to Attend Research Conferences
With Research Computer Science Conference Scholarships, ACM-W provides support for women undergraduate and graduate students in computer science and related programs to attend research computer science conferences around the world. This exposure to computing research can inspire a student to continue onto the next level of their academic or professional career. The ACM-W scholarships are divided between scholarships of up to $600 for intra-continental conference travel, and scholarships of up to $1200 for intercontinental conference travel. Scholarship applications are evaluated in six groups each year, in order to distribute awards across a range of conferences. Learn more about ACM-W scholarships and how to apply here.
Join ACM-W's Membership Email List
Did you know that ACM-W offers a general email distribution list for its members? This ACM-W public list is a communication channel for disseminating general information about ACM-W, bulletins, and upcoming events, which can be joined here. Also read the ACM-W Connections newsletter for updates on ACM-W programs, local celebrations, scholarships and awards, chapters, and more.
PUBLISHING NEWS
ACM Statement on Trade & Government Sanctions for ACM Publications
ACM supports the unrestricted publication and dissemination of scientific, educational, and technical information to the global community of computing professionals and students. However, at the same time ACM is bound to comply with laws and regulations in the legal jurisdictions ACM operates—including in the US, EU, UK, and elsewhere around the world—that have the potential to limit how ACM operates around the world with respect to Publications. Specifically, Geographic Sanctions and Sanctions on Individuals.
Read the ACM statement on these sanctions here.
Call for Proposals From the ACM Community: AI for Science
ACM is seeking ideas for a wide-ranging new research journal on AI for Science Algorithms for data analysis, machine learning, and broader use of data to support scientific insight and engineering optimization have been used for many years. At the same time, the use of AI, in addition to and as a replacement for modelling and simulation, has been particularly intense in the past few years. At this time, expressions of interest are welcome from ACM community members to consider proposing a new journal in this area. If you are interested in creating a proposal for a new publication on the topic of AI for Science, contact ACM.
New ACM Books
On Monotonicity Testing and the 2-to-2 Games Conjecture by Dor Minzer discusses the monotonicity testing problem from the field of property testing, first considered by Goldreich et al. in 2000. Two results are drawn from this subject. The first result of this book is an essentially optimal algorithm for this problem. The analysis of the algorithm heavily relies on a novel, directed, and robust analogue of a Boolean isoperimetric inequality of Talagrand from 1993. The second result of this book is a proof of the 2-to-2 games conjecture (with imperfect completeness), which implies new hardness of approximation results for problems such as vertex cover and independent set. Both are thoroughly explored here.
Prophets of Computing: Visions of Society Transformed by Computing, edited by Dick van Lente, looks back to when electronic digital computers first appeared after World War II as a revolutionary force. Business management, the world of work, administrative life, the nation state, and soon enough everyday life were expected to change dramatically with these machines' use. This volume explores how these expectations differed, assesses unexpected commonalities, and suggests ways to understand the divergences and convergences. It also examines thirteen countries—based on source material in ten different languages—the effort of an international team of scholars, and includes a wide range of pictorial representations of "the future with computers."
acmqueue: "Case Study—OSS Supply-Chain Security: What Will It Take?"
A Discussion With Maya Kaczorowski, Falcon Momot, George Neville-Neil, and Chris McCubbin
While enterprise security teams naturally tend to turn their focus primarily to direct attacks on their own infrastructure, cybercrime exploits now are increasingly aimed at easier targets upstream. This has led to a "perfect storm," since virtually all significant codebase repositories at this point include at least some amount of open-source software. But opportunities also abound there for the authors of malware. The broader cybercrime world, meanwhile, has noted that open-source supply chains are generally easy to penetrate. What's being done at this point to address the apparent risks?
ACM Open: Several Universities and MALMAD Sign Agreements
ACM welcomes the University of Maryland, the University of Kentucky, and Colorado State University to ACM Open, and thanks these libraries for their support of ACM's goal of transitioning into a fully Open Access publisher before the conclusion of 2025.
ACM is also thrilled to announce a new ACM Open agreement with the MALMAD consortium in Israel. Through these agreements, researchers and students at participating institutions receive unlimited access to the ACM Digital Library and have the opportunity to publish an unlimited number of research articles Open Access. ACM thanks these institutions for their support of Open Access publishing.
ACM Open is ACM's transformative open access publishing model for transitioning ACM to become a sustainable open access publisher with the goal of making research publications in the ACM Digital Library fully open access upon publication. A full list of institutions that have signed on to the ACM Open program can be found here.
ACM Books Subscription for Members
Did you know that members of ACM can have full access to all Collections in the ACM Books series by purchasing an annual subscription? It's a convenient, economical way for both Professional and Student members to expand their knowledge in a number of fields within the computer sciences. There are currently two Collections encompassing dozens of titles with many more planned for future release.
---
SOCIAL MEDIA
Join ACM's Mastodon Instance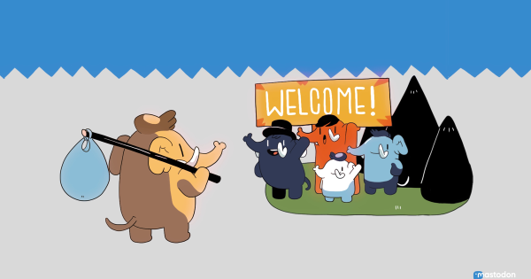 Are you planning to open a Mastodon account? Consider joining ACM's Mastodon instance, now up and running right here! Already there? You can either follow ACM here or move your account to ACM's server following the steps explained here.
For those of you who are hearing the name for the first time, Mastodon is a federated social platform consisting of a network of servers, each governed by different rules and topics. Welcome to the decentralized social platform!
---
ACM CAREER & JOB CENTER
ACM Career & Job Center Connects You With Career Opportunities
Connecting with the right employers in computing can be a daunting task. Thankfully, the world's leading companies, colleges and universities come to the ACM Career & Job Center to find the best candidates. By creating an account on the ACM Career and Job Center, you'll gain access to a wide range of tools to help you find the perfect job:
Finding a Job - Use the job search tools to find a job that matches your search criteria.
Create and Manage Email Alerts - Stay on top of the latest job openings. Receive an email when new jobs match your search criteria.
Create/Post Resumes - Get noticed by employers. Create or upload a resume with our easy-to-use tools so employer can get in touch with you.
View Saved Jobs - Save jobs that interest you, add notes, share with friends, and track your applications to keep on top of your job search.
For any assistance with the ACM Career and Job Center, please contact ACM's Advertising Sales Manager, Ilia Rodriguez.
Copyright © 2022, ACM, Inc.