Outstanding Recruitment Program 2009-2010
Georgia State University
Chapter URL: acm.cs.gsu.edu
Officers
Saurav Karmakar, Chair
Marco Valero, Vice Chair
Nick Mancuso, Secretary
Vinay Madhadi, Treasurer
Adrian Caciula, Publicity Chair
Lakshmi Kollepara, Membership Chair
Jason Marcell, Program Chair
Chad Frederick, Webmaster
Faculty Advisors
Dr. Anu Bourgeois
Dr. K. N. King
Dr. William Robinson
Dr. Michael Weeks
Description of Chapter and School
Georgia State University, located in downtown Atlanta, is one of the country's leading urban research universities. More than 40,000 students are seeking degrees at Georgia State, and more than 28,000 of them are on campus each semester. Students come to GSU from every county in Georgia, every state in the nation, and 160 countries.
The GSU student chapter of the ACM has been in continuous operation since 1988. It was originally chartered prior to 1988, but the chapter was inactive for years. Membership has reached 53 (so far) during the 2009–2010 academic year.
Students Taking Computer Science Courses
Several hundred students take computer science classes at GSU each semester. Membership in our chapter is open to any GSU student who meets the requirements. The vast majority of members are computer science majors, with a sprinkling of students from other majors.
ESSAY
Although GSU's student ACM chapter has existed for many years, paid membership for the past few years was low. Last fall, we decided to make recruitment of new members a major focus.
Initial Recruitment
We started recruitment by setting up tables at freshmen orientation as well as other events. We used raffles and games to attract students, awarding prizes such as MP3 players and jump drives. We persuaded other student organizations to hand out our flyers and other promotional material. We collected names and email addresses, which we used to contact prospects later.
Once classes began, chapter officers visited each computer science class, where they told students about the benefits of ACM membership. Officers distributed applications and collected names and email addresses.
We borrowed a display case in a heavily traveled area of the University Center. For three weeks, we used this case to display ACM posters, officer photos, and other ACM information.
Ongoing Advertising
For ongoing advertising, we relied on both traditional methods as well as newer online techniques. Traditional methods included posting flyers on bulletin boards in the Department of Computer Science and in classroom buildings.
For each meeting, the university's radio station was given a PSA to read on the air. The university TV station was given a 45-second video to air, consisting of a meeting announcement read over a slide show.
We used Drupal to create a new website for our chapter. We created a Facebook group, which we updated with photos, videos, and event invitations. We also created an Orkut group. We also used the university's Club Manager website, which provides each student organization with a place to post information.
Last but not least, we used an open-access multimedia computer lab provided by GSU to create podcasts, which were uploaded to GSU's channel on iTunes U.
Events
Having interesting chapter events is vital for attracting new members. We held public meetings every two weeks. Some of our most memorable speakers were Thad Starner (wearable computing), Melody Moore Jackson (direct brain interfaces), Jon Preston ("How to Build a Game and Make $10K in Ten Easy Steps"), and Aaron Hillegass of Big Nerd Ranch (history of iPhone programming). Attendance increased steadily as word spread of the high quality of our speakers. We held a computing trivia contest, with special prizes from ThinkGeek for the top three scorers. Our meetings feature free food as well as door prizes. Door prizes this year included 4GB MP3 players, 4GB jump drives, and an iPod Shuffle.
In the past, our chapter has conducted field trips to nearby sites. This year, we felt that a longer field trip would be an important drawing card. We set up a guided tour of Oak Ridge National Laboratory for March 2010. The trip attracted 19 participants and was a great success.
Results
We attracted 53 new members as of March 2010, with two months left to go in the academic year. During the previous year, we recruited only nine new members. This increase of almost 500% is the largest in the history of the chapter. One noteworthy outcome was the recruitment of students from non-computing majors. New members this year included students majoring in business, mathematics, and psychology.
Career Resource
ACM offers lifelong learning resources including online books and courses from Skillsoft, TechTalks on the hottest topics in computing and IT, and more.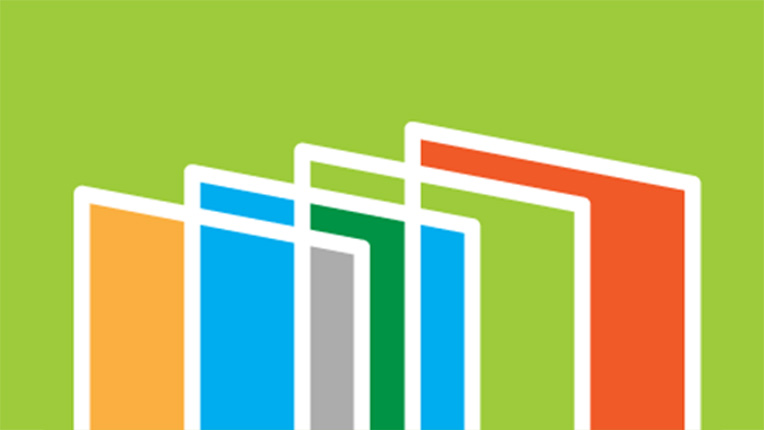 Written by leading domain experts for software engineers, ACM Case Studies provide an in-depth look at how software teams overcome specific challenges by implementing new technologies, adopting new practices, or a combination of both. Often through first-hand accounts, these pieces explore what the challenges were, the tools and techniques that were used to combat them, and the solution that was achieved.