Outstanding Community Service 2010-2011
University of Michigan-Dearborn Student Chapter of the Association for Computing Machinery
Name and address of chapter
University of Michigan-Dearborn Student Chapter of the Association for Computing Machinery
4901 Evergreen Road
CIS Building, Room 116
Dearborn, MI 48128
http://acm.umd.umich.edu
Chapter officers and faculty sponsor
President - Scott Hoffman, sehoffma@umd.umich.edu
Vice President - Jordan Lampi, jlampi@umd.umich.edu
Secretary - Omar Azookari, oazookar@umd.umich.edu
Treasurer - Zachery Bridges, zbridges@umd.umich.edu
Faculty sponsor - Dr. Bruce Elenbogen, boss@umich.edu
Description
The UM-Dearborn ACM Student Chapter was founded in 1995 to promote increased knowledge of and interest in modern computing, and to provide a means of communication between persons having an interest in computing. The chapter currently has 20 active members and many involved alumni. Membership is open to all students at the University of Michigan-Dearborn.
Since its founding in 1959, the University of Michigan-Dearborn has been distinguished by its commitment to providing excellent educational opportunities responsive to the needs of southeastern Michigan. Shaped by a history of interaction with business, government, and industry of the region, the University of Michigan-Dearborn has developed into a comprehensive university offering undergraduate and master's degrees in arts and sciences, education, engineering and computer science, and management.
The Computer and Information Sciences department offers bachelor's, master's and doctorate degrees in Computer and Information Science and Software Engineering. Approximately 350 students are enrolled in the program.
Essay for Outstanding Community Service Award
The UM-Dearborn chapter of the Association for Computing Machinery believes computer skills are a crucial factor in a person's success. Children have the most potential to benefit from these skills if learned at a young age. That is why we founded the Computers to Educate Children program. Our mission is to distribute computers with educational software to elementary school age children in Detroit, Dearborn, and the surrounding cities who can benefit from having one in their home and who would not have one otherwise. Our intent is not to provide a computer to be used by an entire family. Our goal is only to provide computers to help children learn. We strive to turn donated hardware into working computers and place them with disadvantaged children on a regular basis. We notify and work with local elementary schools and charitable organizations to find worthy owners of our computers.
In the program, individuals, businesses, schools, and other organizations donate their used hardware to us. We accept hardware whether it works or not; non-working computers will be salvaged for usable components and the rest will be properly recycled. We then remove all personal data, install educational software, and prepare the computers for a new home.
When we have computers ready to donate, we hold a workshop on campus to show the children's parents how to set up and operate the computers. We give them a brief overview of the educational software included with the computer and ways to troubleshoot common problems. We also give them a guide that restates everything taught in our workshop and let them take a computer home. We only ask that if in the future the family no longer has use for the computer they will return it to us so that it can be redistributed or recycled.
Several faculty members of the University of Michigan-Dearborn Computer and Information Sciences department have joined our cause. The CIS department has featured our program on its website (http://www.engin.umd.umich.edu/CIS/news/index.php?#N_124) and provides us with room on campus to store and prepare the computers. We have been in contact with a few other organizations doing similar computer donation programs and are still looking to connect with more in an effort to share experiences. Currently six ACM members are helping with the program.
We are currently building a strong foundation for our computer donation program. We envision a program that can be easily replicated in other ACM chapters. We are also making the program easily manageable so that future UM-Dearborn ACM members can continue to run it.
We are working towards making children excited about technology. We hope they will learn from the educational games that accompany the computers. We are also paving a brighter future for children and the community by keeping old computers out of landfills.
For more information about Computers to Educate Children, visit our website at http://www.c2ec.org.
Career Resource
ACM offers lifelong learning resources including online books and courses from Skillsoft, TechTalks on the hottest topics in computing and IT, and more.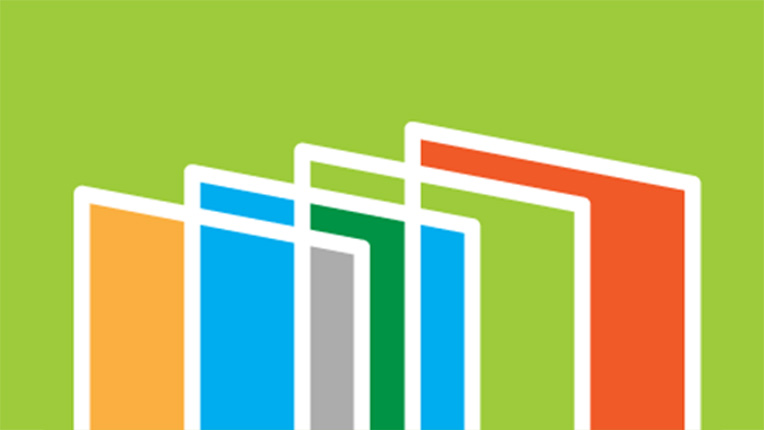 Written by leading domain experts for software engineers, ACM Case Studies provide an in-depth look at how software teams overcome specific challenges by implementing new technologies, adopting new practices, or a combination of both. Often through first-hand accounts, these pieces explore what the challenges were, the tools and techniques that were used to combat them, and the solution that was achieved.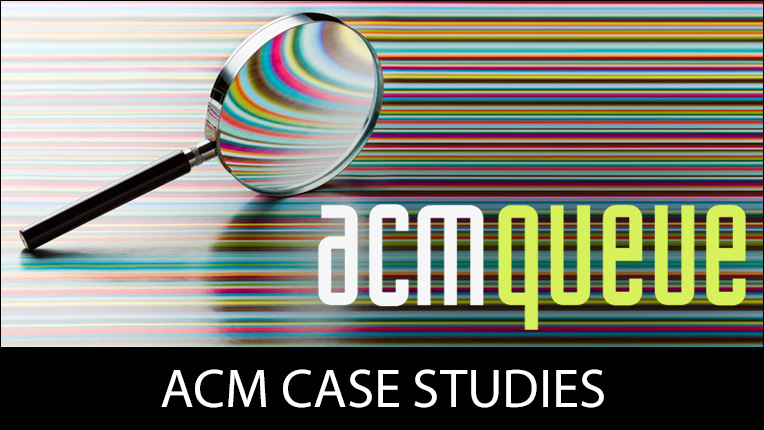 Publish Your Work
ACM's prestigious conferences and journals seek top-quality papers in all areas of computing and IT. It is now easier than ever to find the most appropriate venue for your research and publish with ACM.