Outstanding School Service 2010-2011
ACM Student Chapter, IIT Delhi
URL of the chapter: http://www.cse.iitd.ac.in/~acm
Faculty Sponsor : Dr. M. Balakrishnan
Chairman : Akash Khandelwal
Vice Chairman : Savin Goyal
Secretary : Ankit Rawat
Financial Secretary : Vishal Narula
Chief Editor : Aditi Kapoor
Technical Heads : Ankur Dahiya, Nikhil Garg
Events & Publicity Heads: Aakash Bharadwaj, Shashank Sharma
Description of the Chapter:
The IIT Delhi Student Chapter of the ACM was established in 2002 to address the needs of the IIT Delhi computing community. Goal of the chapter is to create interest among the students for computer science apart from what they learn during the course work. The chapter organizes talks and workshops on different subjects by speakers who are well known in their area. These talks give students opportunities to learn about advanced research subjects.The newsletter, tech fests, online and offline competitions conducted throughout the year give the students an immense number of opportunities to showcase his talent and to keep the fire of interest burning in him. We strive to make the chapter a platform for reaching out to the students in particular and society at large towards advancing computing as science and profession - the vision of the ACM organization.
Description of the School:
Established in the year 1961, IIT Delhi is one among the seven IITs offering teachings and instructions in engineering and applied sciences at a level that is comparable to the very best ones in the world. IIT Delhi is a dream institution of every aspiring engineer in this part of the world. It is a center of excellence in providing higher training, research and development in engineering, science and technology in the country. The growth of the Indian economy and the consequent awards being paid to entrepreneurship has provided a big boost to the students of IIT Delhi. This institution has emerged as a favorite hunting ground for the best of the talents in the field of engineering.
The primary objectives which IIT Delhi strives to fulfill include:
Providing best facilities to students in postgraduate studies and research

Providing instruction in engineering as well as applied sciences

Developing programs for faculty development of its staff and for teachers from other engineering institutions

Preparing continuing education programs

Developing instructional resource material in the conventional way and also with the help of latest audiovisual aids
Students opting for Computer Science and affiliated branches: A rough distribution of students who major in the field of Computer Science are:
B.Techs in Comp. Sc. and Engg. -- 60 * 4
M.Techs in Comp. Sc. and Engg. -- 50 * 2
Dual Degree ( B.Tech + M.Tech ) in Comp. Sc. and Engg. -- 30 * 5
PH.D Computer Science -- 40
Approx. Total Strength -- 530
Outstanding School Service
In an effort to increase our visibility and reach to a mass audience, we have embarked upon an extensive publicity and networking initiative. More than a thousand students are associated with the chapter in some way or the other. The fact that we are inundated by requests from students residing in nearby areas to attend some of the events, which are restricted to university residents, demonstrates our potential in reaching out to more students. As such, we have launched an ACM Indian Chapters Map (http://www.cse.iitd.ac.in/~acm/?q=acmindia), which features important info and addresses of all the official Chapters. In addition to it, we help other chapters in publicizing their events in our campus and solicit their help for our events. We have been using online social media heavily for publicizing our activities and the chapter as a whole. Some of the links are mentioned below:
Facebook Fan Page : http://www.facebook.com/iitd.acm
Facebook Profile : http://www.facebook.com/acm.iitd
Google Buzz : https://profiles.google.com/u/0/acm.iitd/buzz
Google Profile : https://profiles.google.com/acm.iitd
Google Reader : http://www.google.com/reader/shared/acm.iitd
Twitter Profile : http://twitter.com/acmiitd

Frosh Technical Orientations
As a freshman, the most surprising and sometimes atrocious experience one has to go through is that of using the computing facilities in the department. Those who don't know a thing about it, can have a harrowing experience making it do whatever it is they want it to do. To counter this problem, a technical orientation session was organized by ACM@IITD in July 2010, when the new batch just steps onto the campus. This session touched on effectively using linux and other resources provided by the department. Introducing a whole new concept of computing to a next generation of programmers is a daunting task, but a dedicated technical team was able to pull it off nicely ensuring individual attention to the attendees. Later, in the month of March, 2011, a follow-up workshop was organized to take it to the next level. A lot of Do's and Don't's were discussed. The Do's mostly comprised of Bash-scripting. But there was also a considerable amount of attention paid to the Don't's aspect. For instance, the case of a fork bomb was discussed. It was clearly stated that no one should run a code that one did not fully understand, for it could lead to disastrous consequences. Again, the fork bomb trick was enough to interest the freshmen, since they thought it was cool stuff, and hence, the second workshop can be termed as hugely successful, for it was able to achieve the most difficult thing that was needed to be done, 'intrigue the freshman'. Audience Feedback were taken after the sessions, which enabled us to plan our future activities. Short information sessions were kept about application to internships in startups and summer undergraduate research awards.

Student-Industry Interaction Day
As a part of our ever increasing focus on promoting interaction between students and recruiters, we invited Amazon to the department. The main motive of the event was to help the students understand the inner dynamics of the big companies in a fun-filled yet informative way. They got to know about various opportunities in the firm, as a result of which a couple of students will be interning at Amazon , this summer. The 'Amazon Day' was replete with pizzas, snacks and drinks and we made sure everybody went home with goodies and yes, it included Kindles as well.
ACM-ICPC Provincial Contest
(http://www.cse.iitd.ac.in/~acm/?q=content/2010-acm-icpc-north-india-multi-provincial-contest)
ACM@IITD organized the provincial round of ACM-ICPC for the benefit of the coding community in view of the looming regional round. With one of the highest prize-money on offer, we were motivated to make it a high quality event. A voracious publicity campaign in all the ACM Chapters in India and in programming forums ensured large participation from the length and breadth of the country. A pre-contest round enticed the non-expert coders and unaccustomed students to the interface. All the infrastructure and question sets were developed in-house. The contest saw a nail-biting finish with three of the teams involved qualifying for the World Finals in the regional rounds. The event generated considerable interest in the department and many students took the plunge into competitive coding.

Blog Compendium
One of the focus area for us this year has been to provide meaningful, interesting and user-driven content to the institute community. To ensure this, we have initiated a program to create a database of blogs and articles written by our current students, faculty and alumni and a suggestion engine, to create a wholesome experience à la stumbleupon.

ACM@IITD Technical Lecture Series
(http://www.cse.iitd.ac.in/~acm/?q=content/acm-lecture-series)
This year, we launched a high profile Lecture series which featured high profile visitors to the campus. Characterized by high turnout, this lecture series is perhaps the finest student run series in the country. Recent lecturers include Dr. Manish Gupta - Director of IBM Research India and Chief Technologist, IBM ; Prof. Arvind - Johnson Professor of Computer Science & Engineering, CSAIL, MIT ; Prof. Ronald Fagin - ACM SIGMOD Edgar F. Codd Innovations Award Winner and Exponent of Fagin's theorem. The series has been appreciated by students and faculty alike.

Online Examination Paper Archive
(http://www.cse.iitd.ac.in/~acm/?q=content/exam-archive)
In its second year now, the Exam Archive is being extended to cater to all the residents of the institute and not just the department. A daunting task no doubt, given the fact that more than 800 courses are floated every semester, a dedicated team ensures that we maintain a constantly updated and largest database of question papers. Innovative methods to crowd-source the papers from the student community itself, has helped us in increasing our archive's visibility and usefulness. We have collection points at strategic locations in the campus, which accompanies a robust online infrastructure for electronically uploading/downloading the papers.

Department Gallery
(https://picasaweb.google.com/acm.iitd)
A workshop on photography was organized, which enabled us to build a photographic gallery of the department. A sneak glimpse of the collection is available at our Picasa web album. The albums also contain photographs of some of the events that we have organized. This in turn served as a motivating factor for the team members and increased their involvement towards ACM.
Microsoft Windows Azure Workshop
(http://www.cse.iitd.ac.in/~acm/?q=content/cloud-computing-workshop)
Extending our commitment to help fellow student chapters, we partnered with the ACM Student Chapter of IIIT Delhi to organize a national level Cloud Computing Workshop in association with Microsoft. The event saw participation from the length and breadth of the country with over 400 nominations for 75 seats. Selection of participants was done through a 'idea for an app' competition. The workshop was followed by an app-building competition where the participants had to implement their ideas, for which they were provided with exclusive access to Microsoft Cloud Infrastructure. ACM@IITD provided all the technical expertise and publicity required to organize the event and helped the newly instituted IIIT-Delhi Student Chapter with the required confidence to organize national events.
Links From partner ACM Chapter
http://acm.iiitd.edu.in/promotion/msazure/
http://acm.iiitd.edu.in/three-screens-and-a-cloud-time-for-us-to-explore/
Written by leading domain experts for software engineers, ACM Case Studies provide an in-depth look at how software teams overcome specific challenges by implementing new technologies, adopting new practices, or a combination of both. Often through first-hand accounts, these pieces explore what the challenges were, the tools and techniques that were used to combat them, and the solution that was achieved.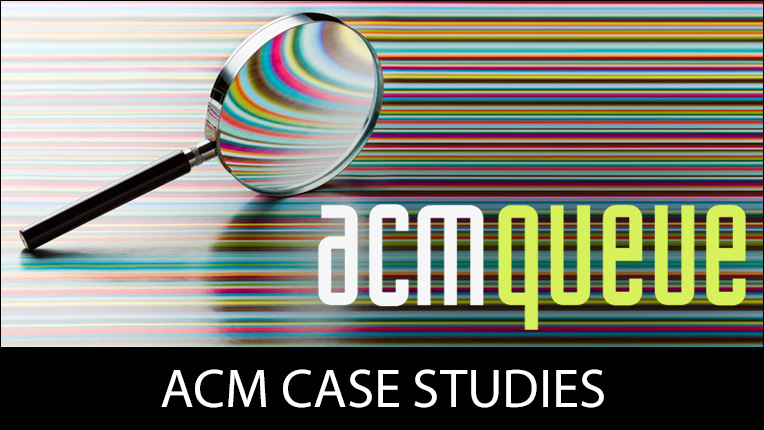 Career Resource
ACM offers lifelong learning resources including online books and courses from Skillsoft, TechTalks on the hottest topics in computing and IT, and more.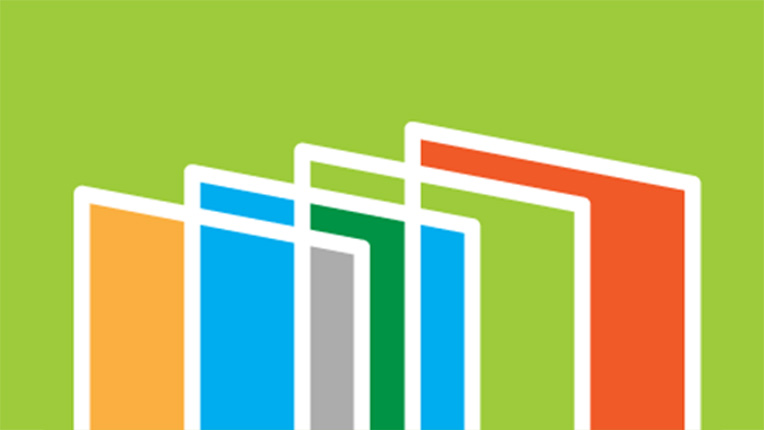 Publish Your Work
ACM's prestigious conferences and journals seek top-quality papers in all areas of computing and IT. It is now easier than ever to find the most appropriate venue for your research and publish with ACM.