Outstanding Chapter Website
Northeastern University
College of Computer and Information Science
Student Chapter of ACM
Mailing Address:
ACM
College of Computer and Information Science
Northeastern University
360 Huntington Avenue
Boston, MA 02115
Advisor
Viera K. Proulx
617-373-2225
Group contact:
Group URL: http://acm.ccs.neu.edu/
Officers:
● President, Roderic Morris, roderic@ccs.neu.edu
● Vice President, Drew Atkin, datkin@ccs.neu.edu
● Treasurer & Events Chair, Adam Blackwell, ada2358@ccs.neu.edu
● Treasurer in Training, Jayson Ng, jaysonng@ccs.neu.edu
● Webmaster, Alex Lee, lee@ccs.neu.edu
● Public Relations, Christopher Jelly, cjelly@ccs.neu.edu
About nuACM and College of Computer and Information Science
Historically, the College has maintained a small college atmosphere in which students can feel comfortable with the classes, professors, advisors and fellow students. The CCIS student chapter of ACM has been there to provide that comfort level and to enable us to become a small community rather than a simple small College inside an enormous University. Northeastern University currently has approximately 20,000 students enrolled with around 15,000 being fulltime undergraduates. Approximately 650 of them are officially registered with the CCIS and 6-8 other degrees opt to register for classes in the CCIS rather than within their own. ACM has a diverse member range with currently a high focus of members being registered CCIS students. We also have membership from other colleges within the University such as Engineering, Creative Industries, and even fields like Journalism and Music.
We currently have approximately 50 students as paying ACM members of our student group. Of those members, we have found that as many as 10 of them have gone on to become members of the National ACM. With the efforts made in recent years, our student chapter of ACM has progressed to a level of professionalism that we feel will continue to uphold the values we have placed within our tiny community. With further support and efforts made on our part, as well as the National ACM, we hope to be able to continue to meet and exceed our goals.
Outstanding Chapter Website
The nuACM website has long been an award-winning aspect of our group. Our website currently runs Drupal, an advanced Content Management System, that drives our site completely. Our homepage provides, at a glance, latest news, upcoming events, a rotating photo, and a description of our group and its mission. To keep the site up to date and ensure its ease of maintenance, all of our officers have accounts with which they can login and add calendar events, news posts, and other content types. We have an officer position for Webmaster who is responsible for maintaining the site and fixing any technical issues that arise.
Our calendar provides information on our upcoming events, by category, to let the CCIS community know what we're planning and how they can get involved. In addition to the Drupal backend, we have a custom web application written to hold our annual officer elections. This app is written in Django and integrates with CCIS's authentication system to allow candidates to login and nominate themselves or others for a position, as well as vote for candidates for the upcoming school year. In order to ensure that each person votes only once, login with your CCIS account is required, so elections security is tight.
Our nuACM wiki (https://wiki.ccs.neu.edu/display/NUACM/Home) acts as a knowledge base and system of record for everything related to nuACM. Past meeting minutes, in-depth how-to guides on a variety of nuACM topics (for example, how to plan the semesterly nuACM barbecue), and PR materials for past nuACM events can all be found online. The wiki is extremely helpful for new nuACM officers to get up to speed on a variety of topics and do their job effectively, as well as a great way to leave a mark on nuACM's history.
We also have a library site which allows logged-in nuACM members to search for and check out books present in our nuACM library. The library site shows the cover of the book as well as a description of it and additional pertinent details.
In addition to all of this, we also maintain a Twitter feed (http://twitter.com/nuacm) and a YouTube page (http://youtube.com/nuacm) to engage in social media. Our YouTube page has posted videos of our nuACM weekly speaker series talks and other special seminars we've hosted.
We're currently in the process of re-writing the site with a new design and a custom backend, written in Python (running on the Django framework), which should be ready for the 2011-2012 school year!
Check out our full website at http://acm.ccs.neu.edu.
Career Resource
ACM offers lifelong learning resources including online books and courses from Skillsoft, TechTalks on the hottest topics in computing and IT, and more.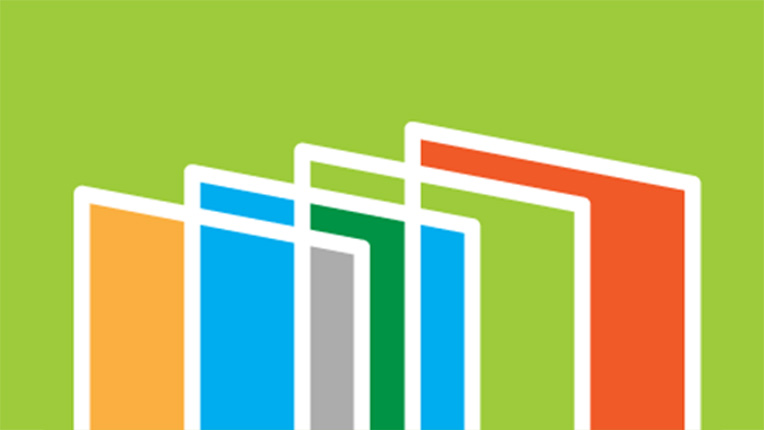 Written by leading domain experts for software engineers, ACM Case Studies provide an in-depth look at how software teams overcome specific challenges by implementing new technologies, adopting new practices, or a combination of both. Often through first-hand accounts, these pieces explore what the challenges were, the tools and techniques that were used to combat them, and the solution that was achieved.