Outstanding Recruitment Program Winner
University of Karachi ACM Student Chapter
Address of Chapter
UBIT,
University of Karachi,
Karachi, Pakistan.
Chapter Officers
Chairperson
Madiha Nasim
[email protected]
Vice Chair
Muhammad Faizan
[email protected]
General Secretary
Alveena Sohail Ahmed
[email protected]
Treasurer
Zeeshan Damani
[email protected]
Faculty Sponsor
Syed Asim Ali
[email protected]
Description of Chapter
About University of Karachi ACM Student Chapter
University of Karachi ACM Student Chapter gives its members a chance to become part of a dynamic group of highly motivated students. Our members are urged to explore new realms of science and technologies, and are given the opportunity to build various new projects. We provide different learning materials and resources to enhance their IT skills, motivation to take part in different IT competitions and give them the opportunity to show their talent on an International level. It is a platform that supports students in building their confidence and helps them to open their eyes towards professionalism.
How Do We Work?
Collaborate:
Teamwork is perhaps the most important aspect of professional life and our aim is to ensure that our members quickly grasp this concept. With 5 different teams to choose from in our chapter that are as follow:
Strategic Team
Marketing Team
Management Team
Information Technology Team
Membership and Communication Team
University of Karachi ACM Student Chapter gives you the perfect opportunity to become a dynamic part of a team that plans and organizes numerous events around the year.
Teach:
Our chapter is actively involved in organizing meaningful seminars and workshops to help students gain essential knowledge about development as well as the latest technologies. All members are encouraged not just to attend but share their knowledge with others. After all, a teacher affects eternity; he can never tell where his influence stops.
Achieve:
With the right guidance, everyone has the ability to achieve their dreams and here at University of Karachi ACM Student Chapter, we believe we can provide them the guidance to show their true potential to the world. Members are given numerous opportunities to display their excellence and most importantly, to become a source of inspiration for their fellow students.
Currently, our chapter composed of 50 members including chapter officers; all are very active and working as a team under the platform of ACM.
Our Facebook page link https://www.facebook.com/ACM.CSKU from where we interact with students, share knowledge and latest news about our chapter.
Website of Chapter
Since we re-initiated the chapter just a year back so our university website is continuously under-development however our website url is:http://acmcsku.org
Categories to be nominated for
Outstanding Recruitment Program
University of Karachi ACM Student Chapter has been keen in involving freshman into the activities of society that brings out a better relation among students of different discipline. They get chance to stay in different teams work on different projects and learn from them. Our recruitment plan has been successful and we have been able to get many members just within two month after new batch of students arrived.
Our recruitment plan is as follow:
Welcoming speech
We welcome students on their orientation day by showing them a video of our respected teachers, sharing their moments of being student, motivating and guiding students all the way. We tell them about societies in University of Karachi, specifically University of Karachi ACM Student.
Video link: http://tinyurl.com/pop7x8l
Introduction to ACM & Hour of Code
A couple of minutes are not enough to brief about the excitement and the ventures we go thru as being a part of University of Karachi ACM Student. So each year we organize hour of code, where we have guest speakers who introduce Computer Science to its students and talks about its wonder, followed by a presentation from a member of Executive Body explaining benefits, improvements and various experiences of ACM that he/she had.
Then we call out students to put their thinking caps on, because "Hour of Code" had started. We guide them thru different lessons and explain various concepts of programming like conditional statements, loops etc. With such kind of activity where students learn and have fun together. They get inspired by our way of friendliness and they start to think how beneficial ACM memberships could be. We then share some time with the students and answer their queries regarding memberships and its procedures.
How do we facilitate potential members?
We have various options for someone who wants to apply for membership of University of Karachi ACM Student. This includes:
Yes one can show his interest of joining ACM just by visiting our web and signing up.
If someone wants to join, he don't have to do much, all he have to do is to visit our facebook page (https://www.facebook.com/ACM.CSKU) and message us or can even click signup button and he will be redirected to signup form of Website mentioned above already.
Our page's reach is pretty good so we get a lot attention via our University of Karachi ACM Student Chapter's page.
We allow people to contact us via emails as well, our dedicated email addresses for University of Karachi ACM Student Chapter are[email protected] & [email protected] .
Many people like to stay in touch for them we have a dedicated team named "Membership and Communication Team". They talk to anyone who comes to them and ask for ACM.
Achievements
25+ new members
Over 50 members from BS in Computer Science and BS in Software Engineering.
Each member is dedicated and devoted to its team.
Written by leading domain experts for software engineers, ACM Case Studies provide an in-depth look at how software teams overcome specific challenges by implementing new technologies, adopting new practices, or a combination of both. Often through first-hand accounts, these pieces explore what the challenges were, the tools and techniques that were used to combat them, and the solution that was achieved.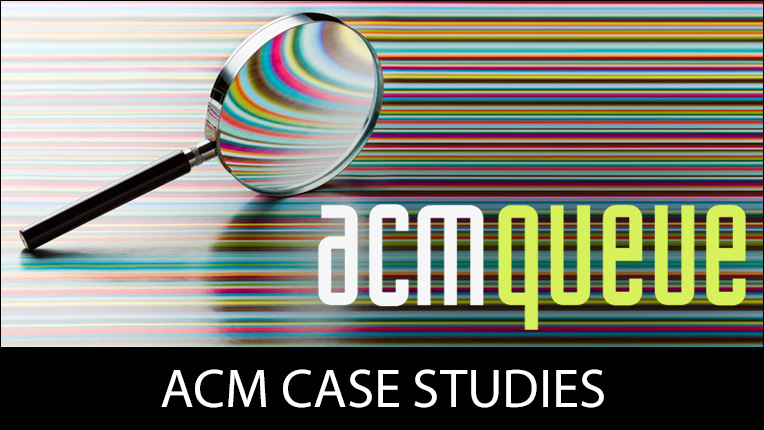 Career Resource
ACM offers lifelong learning resources including online books and courses from Skillsoft, TechTalks on the hottest topics in computing and IT, and more.