Code of Conduct for the ACM Mastodon Instance
1/17/2023
ACM is the world's largest computing society. Founded at the dawn of the computer age, we bring together computing educators, researchers, and practitioners to inspire dialogue, share resources, and address the field's challenges. Learn more about what we do here.
This instance is generally intended to provide a trustworthy space for computing professionals from around the world to connect and engage with each other in a meaningful way. ACM journals, Special Interest Groups, and conferences are more than welcome to utilize this instance to better communicate with contributors, reviewers, members, and participants.
As users of this instance, you are expected to...
1. Be professional.
Maintain high standards of professional competence, conduct, and ethical practices when sharing and discussing work related to computing. Know and abide by the ACM Code of Ethics and Professional Conduct.
2. Be respectful.
Respect the work required to produce new ideas, inventions, creative works, and computing artifacts. Respect privacy. Honor confidentiality. Know and abide by the Policy Against Harassment at ACM Activities.
3. Be inclusive.
Diversity and inclusion are central to ACM's mission. ACM does not tolerate any kind of discrimination against anyone because of their age, gender, race, ethnicity, religion, disability, sexual orientation, sexual identity, education, national origin, or any other distinguishing characteristic or trait. As a global community, posts in all languages are welcome as long as they adhere to the community rules.
Learn more about ACM's Diversity, Equity, and Inclusion mission and initiatives here.
4. Be accessible.
We encourage you to adopt inclusive practices when posting your content. Best practices include providing alternative text for media and more.
5. Be honest.
Honesty is an essential component of trustworthiness. Computing professionals should be honest about their qualifications and forthright about any circumstances that may lead to either real or perceived conflicts of interest. Computing professionals should not misrepresent an organization's policies or procedures or speak on behalf of an organization unless authorized to do so.
6. Be friendly.
This is a place for you to stay connected with old friends/colleagues and discover like-minded peers! Feel free to be conversational, personal, and fun! Fill up your profile page to tell us who you are, use computing-related hashtags to increase discoverability outside of this instance. Engage with other users' content by meaningful re-tooting and commenting.
Welcome to the ACM Mastodon Instance. We see a world where computing helps solve tomorrow's problems—and that can't be achieved without people like you.
Written by leading domain experts for software engineers, ACM Case Studies provide an in-depth look at how software teams overcome specific challenges by implementing new technologies, adopting new practices, or a combination of both. Often through first-hand accounts, these pieces explore what the challenges were, the tools and techniques that were used to combat them, and the solution that was achieved.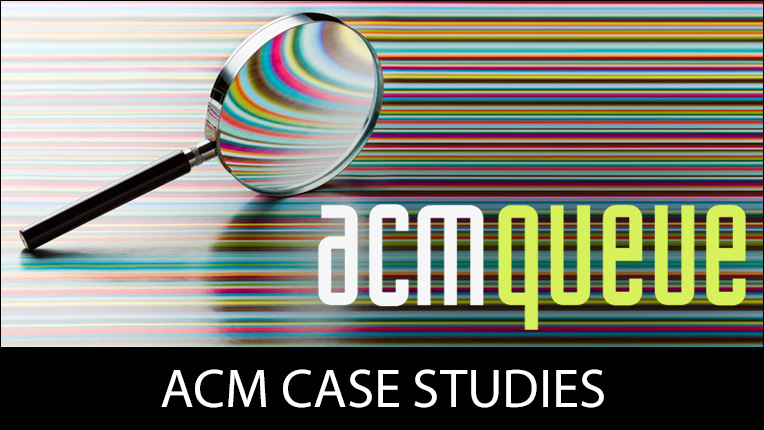 Career Resource
ACM offers lifelong learning resources including online books and courses from Skillsoft, TechTalks on the hottest topics in computing and IT, and more.