Outstanding Chapter Community Service Submissions
Thank you to our panel of judges!
We hope that this set up will allow for a smooth and efficient judging process. Following each list of submissions is the rubric for judging that specific category. If you have any questions or concerns throughout this process, please do not hesitate to contact Sunita Jaswal, local_activities@hq.acm.org.
Listed below is a brief description of what we expect, followed by each chapters' submission.
Outstanding Chapter Community Service - 18 Chapter Submissions
Chapters should apply to the Outstanding Chapter Community Service category if they have made significant contributions to their communities through one major service project or a series of smaller projects. They should tell us about each project, who it served, and how many people participated. They should include why this project was of interest to their chapter.
For Practitioners
ACM Queue's "Research for Practice" consistently serves up expert-curated guides to the best of computing research, and relates these breakthroughs to the challenges that software engineers face every day. This installment of RfP is by Anna Wiedemann, Nicole Forsgren, Manuel Wiesche, Heiko Gewald, and Helmut Krcmar. Titled "The DevOps Phenomenon," this RfP gives an overview of stories from across the industry about software organizations overcoming the early hurdles of adopting DevOps practices, and coming out on the other side with tighter integration between their software and operations teams, faster delivery times for new software features, and achieving a higher level of stability.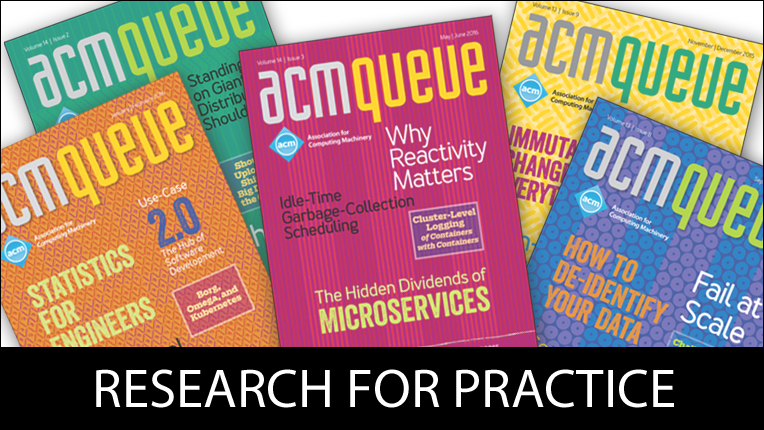 Publish Your Work
ACM's prestigious conferences and journals are seeking top-quality papers in all areas of computing and IT. It is now easier than ever to find the most appropriate venue for your research and publish with ACM.