People of ACM European Chapters - Bulletin Archive
"People of ACM European Chapters" highlights the unique scientific accomplishments and compelling personal attributes of ACM chapter members in Europe who are making a difference in advancing computing as a science and a profession. These bulletins feature ACM members whose personal and professional stories are a source of inspiration for the larger computing community.
2018
2017
People of ACM Interview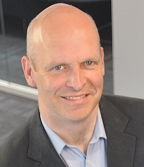 Steven P. Bradley is an Associate Professor of Computer Science at Durham University (UK), where he is part of the Innovative Computing Research Group. He received a grant from Google for a project to introduce computer science in high schools. Bradley is Chair of the UK and Ireland Chapter of the ACM Special Interest Group on Computer Science Education (SIGCSE).