People of ACM European Chapters - Bulletin Archive
"People of ACM European Chapters" highlights the unique scientific accomplishments and compelling personal attributes of ACM chapter members in Europe who are making a difference in advancing computing as a science and a profession. These bulletins feature ACM members whose personal and professional stories are a source of inspiration for the larger computing community.
People of ACM Interview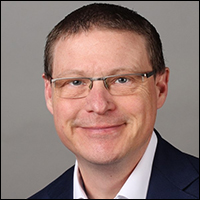 Christian Sturm is a Professor for Human Factors of Usability Engineering at the Technische Hochschule Ingolstadt. His research interests include cross-cultural and educational perspectives on human-computer interaction in combination with entrepreneurial thinking. Sturm is Vice Chair of the German ACM SIGCHI Chapter.