People of ACM European Chapters - Bulletin Archive
"People of ACM European Chapters" highlights the unique scientific accomplishments and compelling personal attributes of ACM chapter members in Europe who are making a difference in advancing computing as a science and a profession. These bulletins feature ACM members whose personal and professional stories are a source of inspiration for the larger computing community.
2018
2017
People of ACM Interview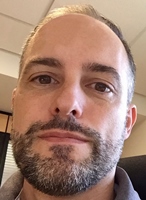 Ricardo Imbert is an Associate Professor in the Computer Science and Engineering School at Universidad Politécnica de Madrid (UPM). As a member of the Madrid HCI Lab, Imbert has led several R&D projects in the areas of intelligent tutoring systems, intelligent software agents, virtual environments and adaptive interactive systems. He serves as the Faculty Advisor for the ACM Student Chapter at UPM.