People of ACM European Chapters - Bulletin Archive
"People of ACM European Chapters" highlights the unique scientific accomplishments and compelling personal attributes of ACM chapter members in Europe who are making a difference in advancing computing as a science and a profession. These bulletins feature ACM members whose personal and professional stories are a source of inspiration for the larger computing community.
2018
2017
People of ACM Interview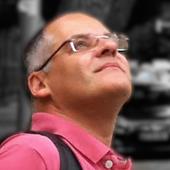 David Lamas is a Professor of Interaction Design at Tallinn University's School of Digital Technologies (Estonia), where he heads the Human-Computer Interaction (HCI) academic area and is the curator of the Master's degree in HCI. He also serves as an expert member of the International Federation for Information Processing (IFIP's) Technical Committee on Human-Computer Interaction (TC13).
Lamas is the Chair of the Estonian ACM SIGCHI Chapter.