People of ACM European Chapters - Bulletin Archive
"People of ACM European Chapters" highlights the unique scientific accomplishments and compelling personal attributes of ACM chapter members in Europe who are making a difference in advancing computing as a science and a profession. These bulletins feature ACM members whose personal and professional stories are a source of inspiration for the larger computing community.
2017
People of ACM Interview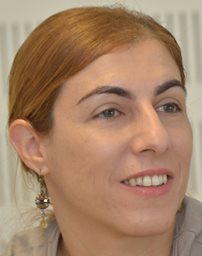 Josephina Antoniou is an Assistant Professor in Computing at the University of Central Lancashire, Cyprus, where she teaches courses in several areas, including Computer Security, Introduction to Networking, Network Routing, and Network Management. Her publications include co-authoring (with Andreas Pitsillides) Game Theory in Communication Networks: Cooperative Resolution of Interactive Networking Scenarios.
Antoniou is the Chair of the ACM-W Cyprus Chapter and Member of the Cyprus Scientific and Technical Chamber (ETEK) Field of Electronic Engineers/Engineers in Computer Science.