People of ACM European Chapters - Bulletin Archive
"People of ACM European Chapters" highlights the unique scientific accomplishments and compelling personal attributes of ACM chapter members in Europe who are making a difference in advancing computing as a science and a profession. These bulletins feature ACM members whose personal and professional stories are a source of inspiration for the larger computing community.
2018
2017
People of ACM Interview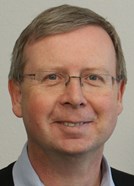 Daniel Felix owns a consulting company where he specializes in evaluating interaction designs for various products and software. He is one of the few certified European Ergonomists in Switzerland. He has been a lecturer at various universities, and serves on several scientific boards. His professional activities include serving as Chair the ACM SwissCHI Chapter, President of the Software Ergonomics Special Interest Group for the Swiss Informatics Society and board member of the Swiss Medical Cluster's Usability and Human Centred Design Special Interest Group.