People of ACM European Chapters - Bulletin Archive
"People of ACM European Chapters" highlights the unique scientific accomplishments and compelling personal attributes of ACM chapter members in Europe who are making a difference in advancing computing as a science and a profession. These bulletins feature ACM members whose personal and professional stories are a source of inspiration for the larger computing community.
2019
2018
2017
People of ACM Interview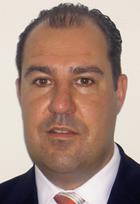 Mark Bieckmann is the owner of IT-University, a training academy based in Kerkwijk, Netherlands. Founded in 2011, IT-University offers online and in-person courses to certify students in the most in-demand software applications in the current job market. In the fall of 2018, Bieckmann formed the IT-University ACM Student Chapter.