People of ACM European Chapters - Bulletin Archive
"People of ACM European Chapters" highlights the unique scientific accomplishments and compelling personal attributes of ACM chapter members in Europe who are making a difference in advancing computing as a science and a profession. These bulletins feature ACM members whose personal and professional stories are a source of inspiration for the larger computing community.
2017
People of ACM Interview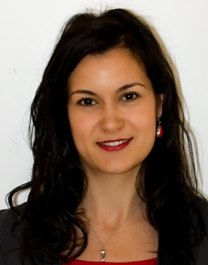 Alexandra Jimborean is an Associate Senior Lecturer in the Department of Information Technology at Uppsala University, Sweden. Her research interests include compile time and runtime code analysis and transformation, optimizations for performance and energy efficiency, and software/hardware co-designs.
Jimborean was awarded the Anita Borg Memorial Scholarship provided by Google in recognition of excellent research, along with 30 other distinctions, awards and grants. She serves as the Faculty Advisor for the ACM-W Chapter at Uppsala University.