People of ACM European Chapters - Bulletin Archive
"People of ACM European Chapters" highlights the unique scientific accomplishments and compelling personal attributes of ACM chapter members in Europe who are making a difference in advancing computing as a science and a profession. These bulletins feature ACM members whose personal and professional stories are a source of inspiration for the larger computing community.
2018
2017
People of ACM Interview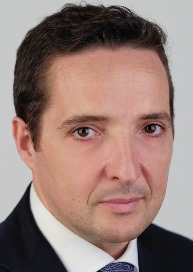 Juan Manuel Corchado Rodríguez is a Professor of Computer Science and Artificial Intelligence and Director of Bioinformatics, Intelligent Systems and Educational Technology (BISITE) at the University of Salamanca.
In addition to serving as the faculty advisor for the USAL ACM Student Chapter, Corchado is President of the IEEE Systems, Man and Cybernetics (SMC) Spanish Chapter and Editor-in-Chief of journals including Advances in Distributed Computing and Artificial Intelligence Journal, International Journal of Digital Contents and Applications and Oriental Journal of Computer Science and Technology.